When the user clicks on the 'Share' button, there will be a toggle display with all enabled services and eventually redirects to the respective service when the user clicks on a social media service.
Features
Default social media services include Fb, Twitter, Pinterest, WhatsApp.
Share PeepSo sitewide and Group (needed core PeepSo Group add-on) activities to a social media platform.
If the users want to add more social networks, they can do so through the drop-down menu from the plugin's setting.
Font Awesome is available by default. Just mention the 'Font Awesome icon class' in the input box and the font will be ready to use.
Active Support team
Video Preview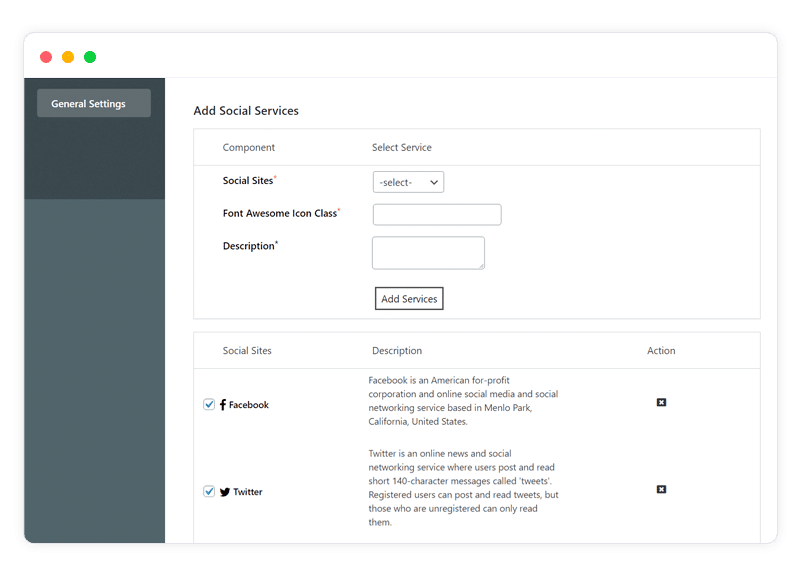 Easy to Use Backend Setting
Default social media services include Fb, Twitter, Pinterest, WhatsApp.
Add extra services from the setting,
Set Font awesome icon for the services
Delete previously added sites
One click share
Share PeepSo sitewide and Group activities
Font awesome support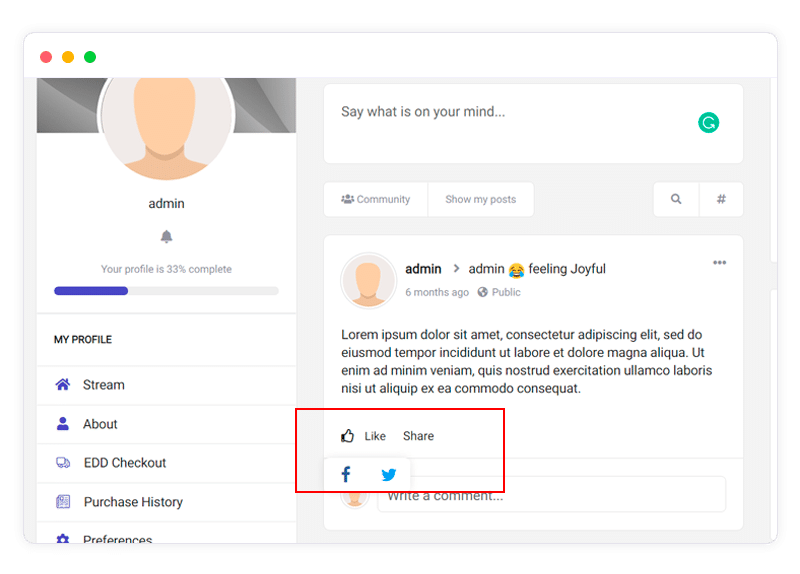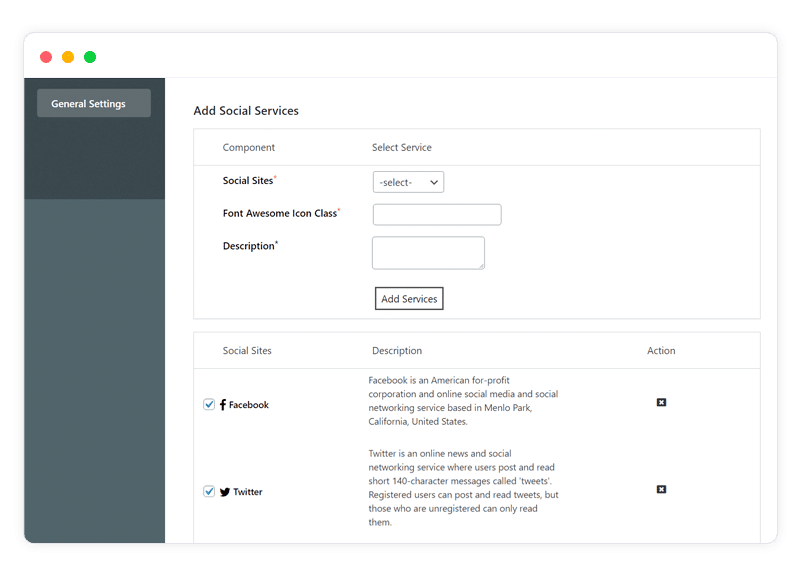 Easy Setup
Easy to use
Ideal for Forum specific websites
Simply install the plugin and give a quick setup
Packed with Features
With everything you need to show product waiting times, look no further than PeepSo Activity Social Share
Adds Social Share Options
Adds various social share options to PeepSo Activity
Support Font Awesome
Add vector icons and social logos on your PeepSo site
Easy To Use
Installation is very simple and fast, just install and activate the plugin.
FAQ
What are the required and recommended Plugins?

PeepSo Activity Social share requires PeepSo to be installed and activated on your site.
How does annual renewal work?

Your plugin purchase comes backed by our service. We work hard to continually add new features, important security updates, and provide customer support.

When you buy PeepSo Activity Social Share, you can choose whether to purchase an annual or lifetime license:

The annual subscription ensures we can continue improving the plugin and supporting you long-term. You'll be charged automatically once a year, and we'll remind you before this happens. You can, of course, cancel any time. If your license expires, you can keep using the plugin but won't receive any more support or updates.
The lifetime license will be valid forever and will never expire or need renewing.

This gives you a choice of whether to pay a smaller amount each year or make a one-off payment for life. Our service and commitment to you are the same either way.
What if I need more features?

You can hire our team to assist you.
What if I have a question?

No problem. Please get in touch with us via our contact page.
Screenshot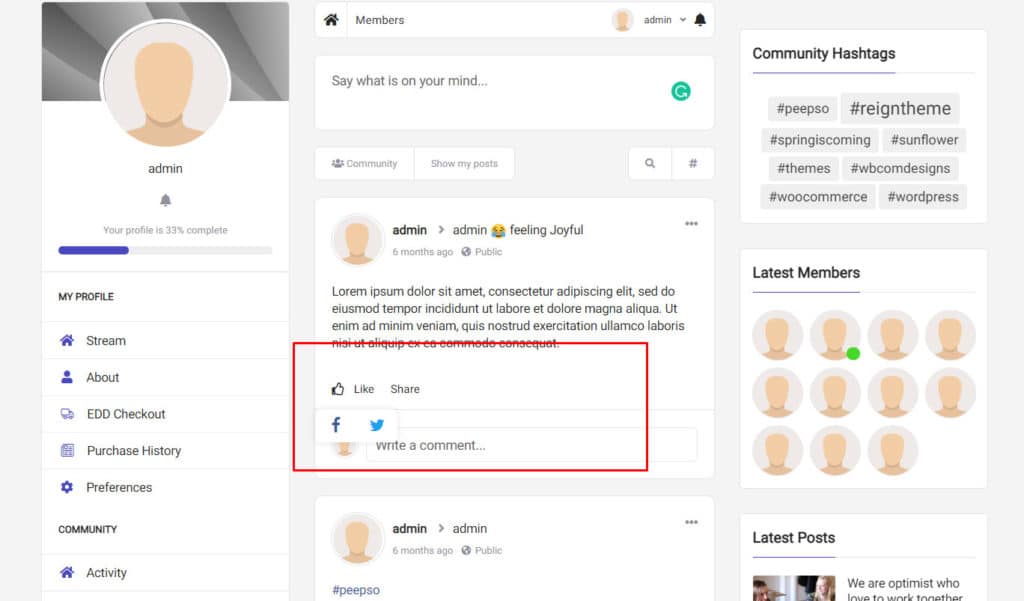 You may also like