Key Features of BuddyPress Giphy
Allows you to add animated GIFs on the BuddyPress activity stream, profile activity, group activity and activity comments.
Option to enable/disable GIF on BuddyPress profile and group activities.
Option to set the number of GIFs to load and to select the max-content rating and Giphy Rendition.
Video Preview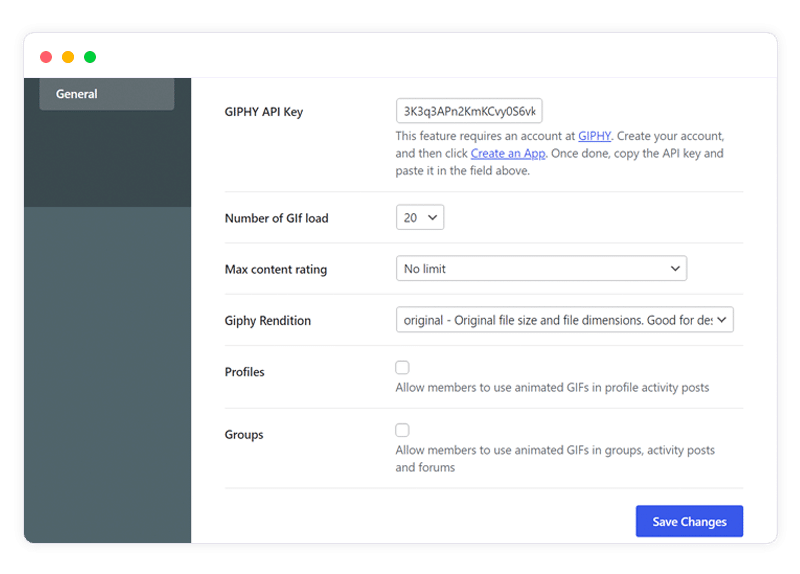 Easy to Use Backend Setting
Easy to navigate link to fetch and place the API.
Set number of GIFs to load.
Options to enable/disable GIF on BuddyPress Components. 
Easy to Select and Post the GIF
Gif is just a click away.
Just click on a GIF icon to search and post the desired GIF.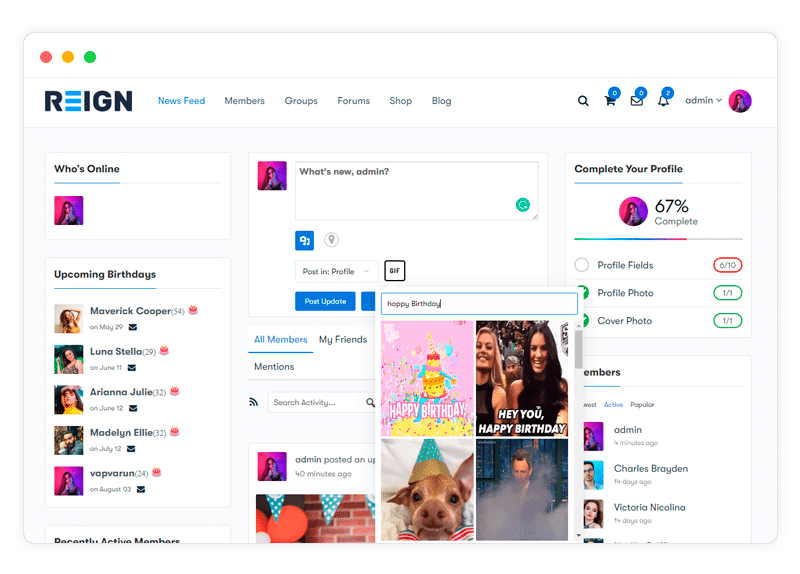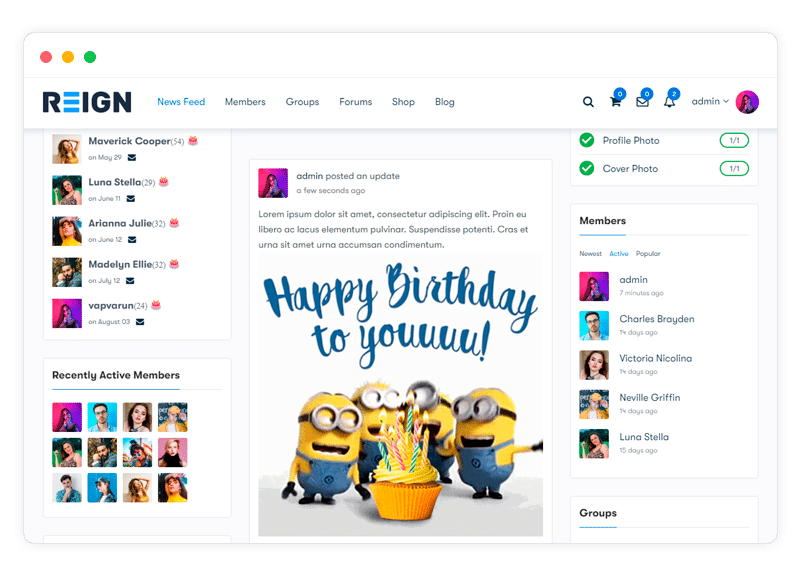 Attractive activity stream  
You are now ready with an attractive BuddyPress activity stream
Ideal for Community Websites
Simply install the plugin and give a quick setup
Packed with Features
Want to make BuddyPress activity stream pleasing? look no further than BuddyPress Giphy.
Enable on desire components
You can disable it for group and profile activities.
Manage Counts
Number of GIFs to load
Giphy Rendition
Option to select the desired width.
Simple Pricing
We are here to help! We include extensive documentation to set up every aspect of our products, but if you need further assistance we'll be right there with you on our fully monitored Support!
Screenshot