BuddyPress Check-ins plugin allows BuddyPress members to Check-ins when doing post update. Just like other social sites, you can add places where you visited.
Once the BuddyPress Check-ins plugin has been successfully configured, a "Check-ins Icon" will appear alongside the input form for activity updates. Whenever the user will click on this icon, the BuddyPress Check-ins plugin will be able to show all the places for your IP Address that are available for a check-in.
Features
Check-ins with Place type or Location Autocomplete.
Auto Complete feature: You can add a location for your choice. Start typing location name and it will suggest based on your input and you can select it.
Set range for fetching the places while Check-ins with Place type.
Place Type Feature: You can restrict your members to add locations based on nature of your website, like a religious website can allow adding Church, Templates etc. Foodies websites can restrict check-ins for bars, pub and restaurant only.
Video Preview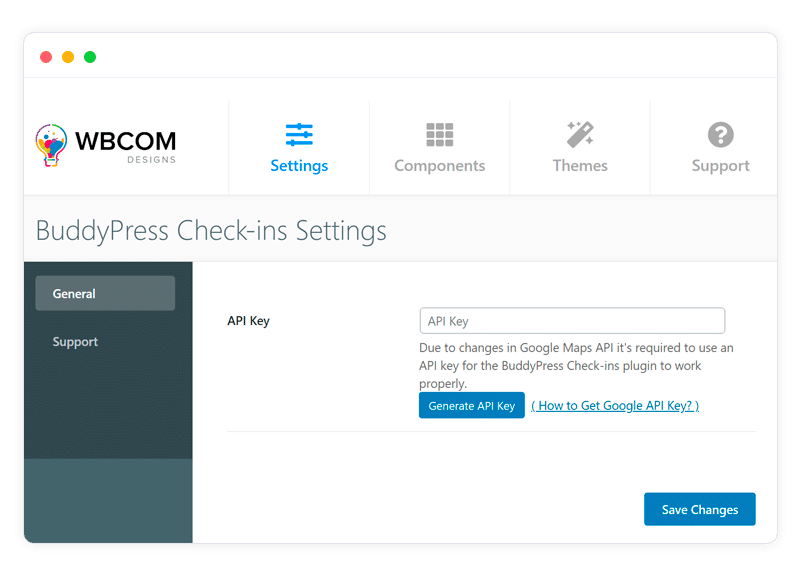 Easy to Use Backend Setting
Add Google API key for place recognition
Allows members to share their locations
Location Auto Complete Feature
Post Reviews Base upon Multiple Criteria
Add Place when creating the activity
Inform your community about Your current location
Create an activity of the places you visited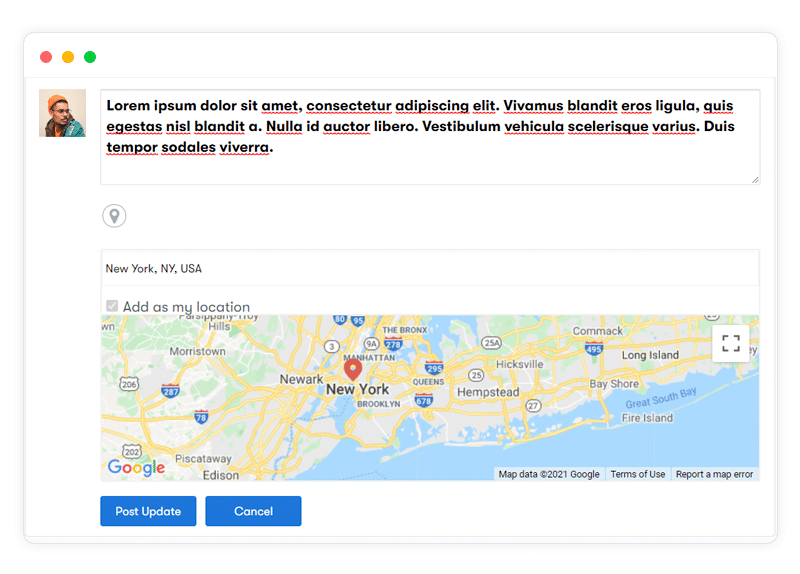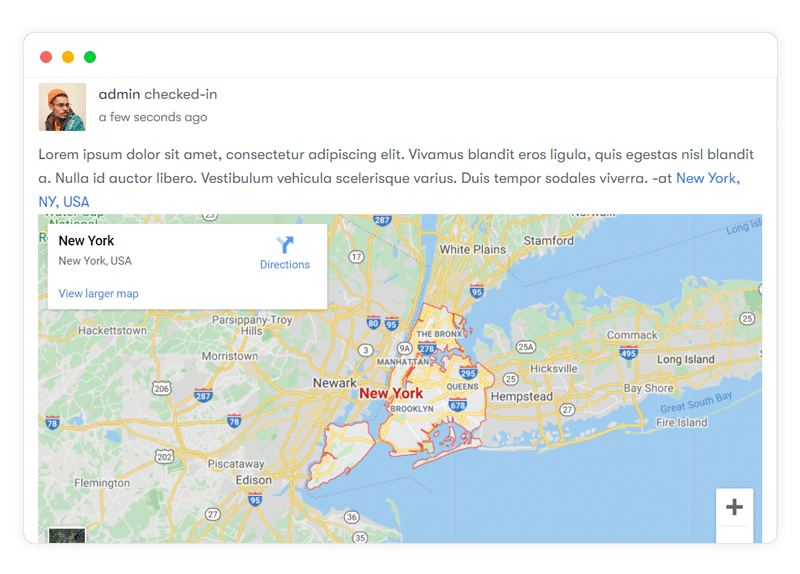 Easy Setup
Easy to use
Ideal for Community Websites
Simply install the plugin and give a quick setup
Packed with Features
With everything you need to show product waiting times, look no further than BuddyPress Check-ins
Adds Check-ins Option
Allows Buddypress members to check-in when doing post update.
Check-ins Settings
Allows selecting place type or Location Autocomplete for your members.
Screenshot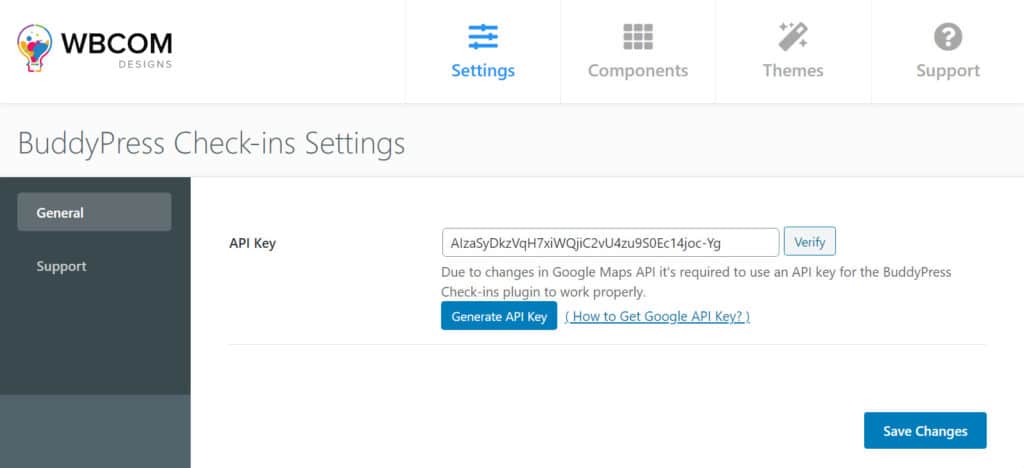 You may also like