BuddyPress Auto friends is a simple BuddyPress add-on which gives the site admin an option to select common friends for all his members. These common friends get added as a friend whenever any new member signs up to their online community. There is no limit to the number of friends that a site admin can add to be called as common or global friends.
Features of BuddyPress Auto Friends
This plugin allows site admin to add users as global friends to whom he wants to be an automatic friend of every user on his BuddyPress community website.
Admin can add multiple members as global friends.
Once members register or login to the site, they will receive auto friend notifications
Users can navigate through the notification to look at the list
The plugin works for all new signups and existing members.
Easy to install and use.
Video Preview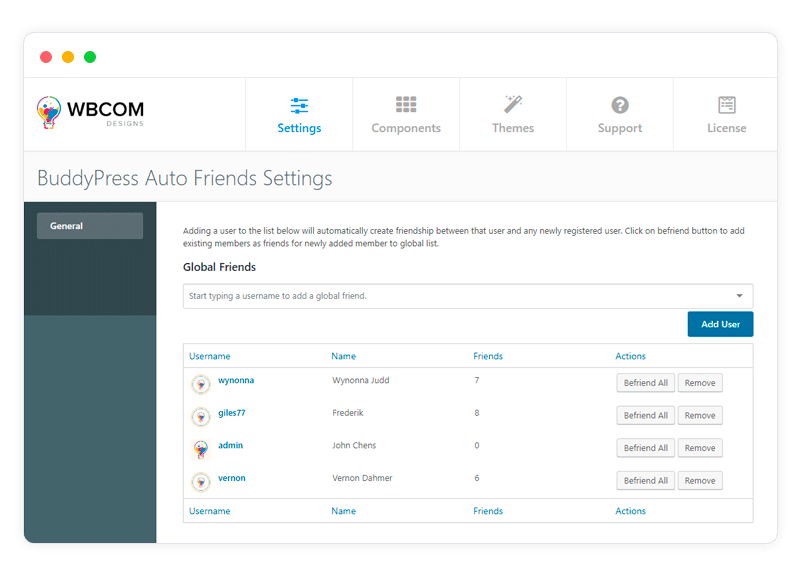 Easy to Use Backend Setting
Site Admin can select global friends for all his members
Add common friend for your newly added members
A member dropdown is provided to select from
Add Selected Members as common friends of existing members.
Increase  Community engagement
Common friends Will be there for newly members
They can better understand the community with previously added friends
Friends will be displayed under BP Profile Friendlist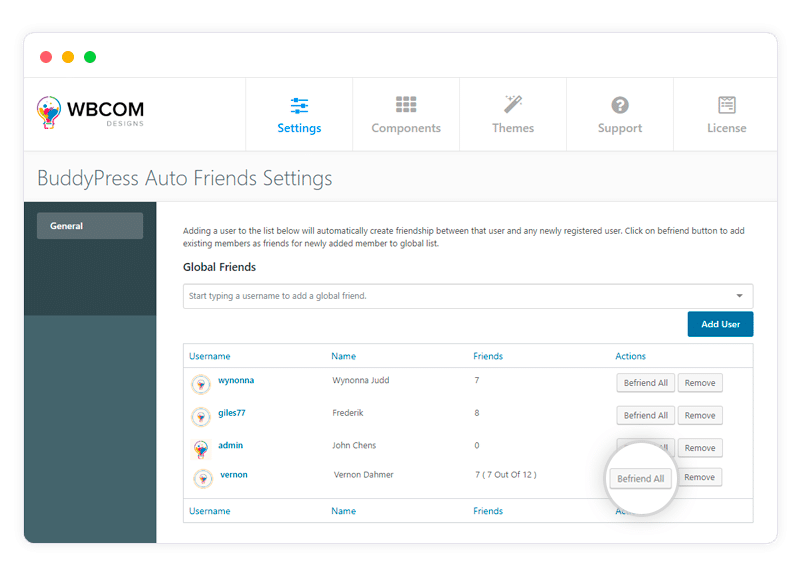 Easy Setup
Easy to use
Ideal for Community Websites
Simply install the plugin and give a quick setup
Packed with Features
With everything you need to show product waiting times, look no further than BuddyPress Auto Friends
Global Friend List
Create a global friendlist for newly added members.
Befriend All
Click the Befriend button to add the member as a friend for existing members.
Members Dropdown
Easily manageable dropdown from where admin can select the members.
Simple Pricing
We are here to help! We include extensive documentation to set up every aspect of our products, but if you need further assistance we'll be right there with you on our fully monitored Support!
All pricing is in USD. You can change plans or cancel your account at any time. Read more about the Privacy Policy.
Screenshot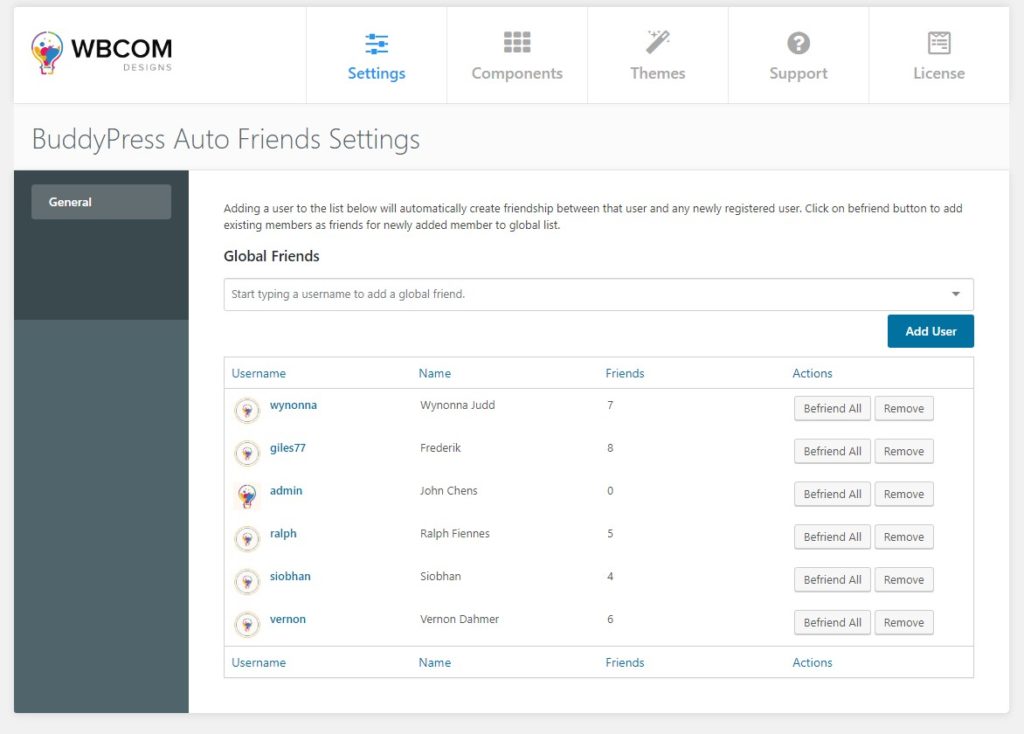 Users who purchased BuddyPress Auto Friends, also purchased:
You may also like