Posting an activity update using BuddyPress Quotes with beautiful backgrounds can help make that activity go viral.
The plugin comes up with backend settings using which site admin can upload multiple images for quotes selection, as well as admin can also set a different set of colors for background selection. Images and colors will be available for end-users in the BuddyPress Activity post form for selection while posting updates.
Features of BuddyPress Quotes
Allows the admin to upload images and add solid colors.
Allows the users to post their post like a beautiful quote.
Supports both legacy and nouveau templates.
Invert Color Options for text and background
Video Preview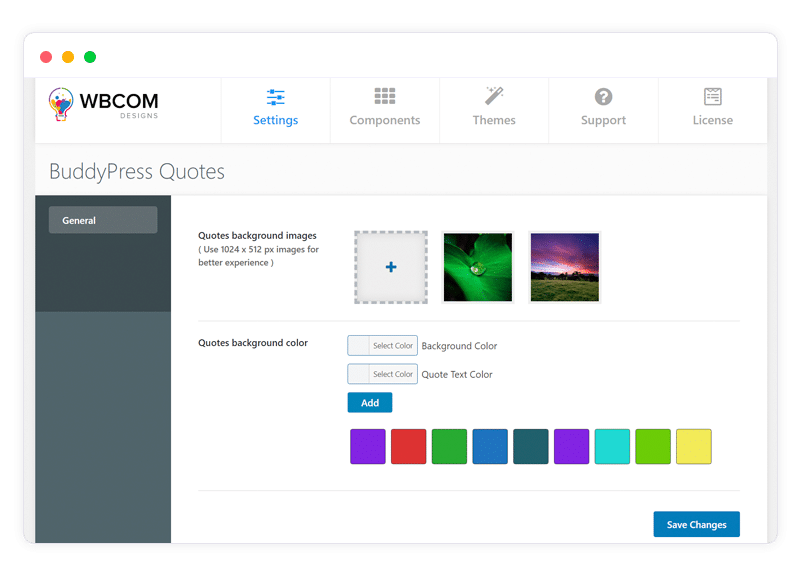 Easy to Use Backend Setting
Admin Can upload Images and Solid Colors for the Quotes
Invert Color Option based upon text and Background
On Selection of a Background color Text color will be auto selected
Option to delete Pre selected Colors and images
Boost Up the Community engagement
User can publish Quotes under activity and Groups
Members can see Quotes Icon under What's New Section
List of colors and images will be available for the members to add quotes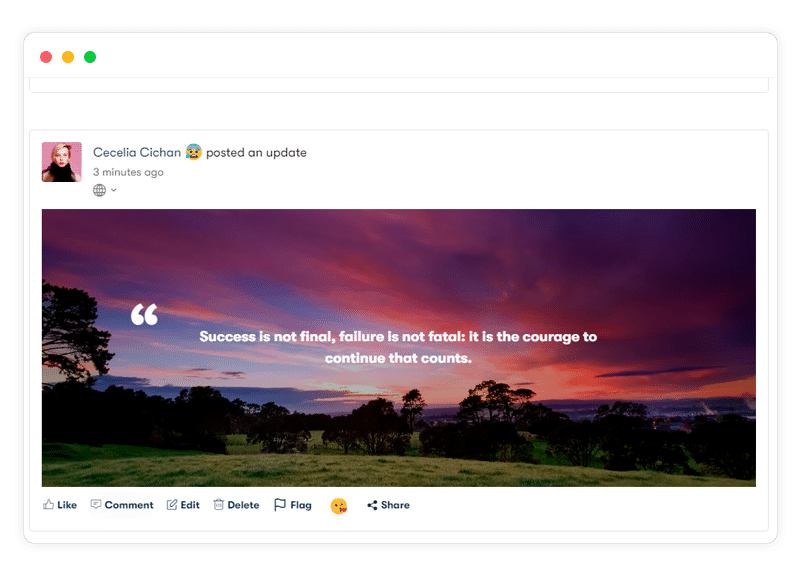 Easy Setup
Easy to use
Ideal for Community Websites
Simply install the plugin and give a quick setup
Packed with Features
With everything you need to show product waiting times, look no further than BuddyPress Quotes
Custom Images
Admin Can upload custom images for the members to add quotes.
Invert Color
Invert Color options for background and text
Publish Quotes
Publish quotes from group and activity pages
Simple Pricing
We are here to help! We include extensive documentation to set up every aspect of our products, but if you need further assistance we'll be right there with you on our fully monitored Support!
All pricing is in USD. You can change plans or cancel your account at any time. Read more about the Privacy Policy.
Screenshot
You may also like