Among thousands of WordPress theme options present, it is quite a thwart to come up with a decent WordPress theme that will meet the ends for most of your needs. Finding a light-weighted, responsive, and highly customizable WordPress theme is like finding a needle in a haystack. But it is essential for the success of a website and BuddyX is just the right theme for achieving that.
BuddyX is not just another community theme, it is the most suitable theme for creating online communities, membership websites, and e-learning websites on the go. It is an infrastructure built by Wbcom Designs that is fully compatible with BuddyPress and also supports hundreds of plugins like WooCommerce, LearnPress, LearnDash, GamiPress, Elementor Page builder, and many more. BuddyX is a highly responsive, light-weighted community theme that provides you with easy customization to help to design your site without having any technical expertise. Having said that, it is also a highly rated theme having 4.9 stars on WordPress repository.
BuddyX Performance Test
GTmetrix Test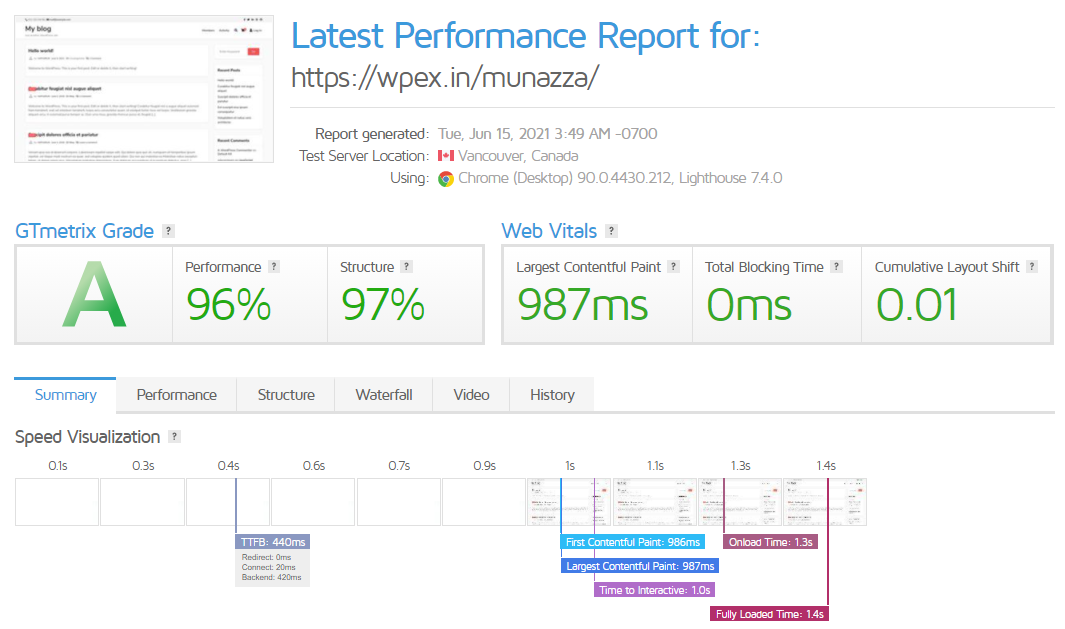 What can we do with BuddyX?
BuddyX is a community theme focusing on helping the creation of online communities and cherishing them. It is a great WordPress theme for EdTech, Ecommerce, gaming societies, online training modules, and creating other such social marketing and social media websites such as Discord and Facebook.
Here is the list of things you could do with this community theme:
Build Membership Sites
Membership websites are the best way to provide member exclusive content and deliver unique digital products to your customers. And to create a membership website without trouble, the best way is to use BuddyX theme. This community WordPress theme supports plugins like MemberPress, WooCommerce, LearnDash, and many other such plugins, which help you to manage your members and content easily with just a few clicks. You can easily choose between the free and paid content, provide membership passes and badges, create a member's profile page, and much more with the help of BuddyX theme with its BuddyPress support.
Create Community Sites and Forums
With BuddyPress, BuddyX offers the quickest community experience available on WordPress. All the features that complete the social media experience such as private chats, group chats, connections, member profile page, streams, and more are provided by this community WordPress theme very swiftly. The well-built and integrated plugin support provided by BuddyPress makes the BuddyX Theme Review a perfect companion for creating social media forums and websites like Facebook. The BuddyX theme allows the creation of multiple channels for discussion in a forum with the help of the bbPress plugin. Monetizing the content is also very easy with the support of WooCommerce and LMS plugins. Community experience becomes more fun when we provide the members with fancy badges, reward them with rankings and points, and this all can be done easily with the BuddyX theme with the support of the GamiPress plugin.
Create Online Learning Sites
BuddyX provides powerful control over the website and content with the support of plugins like BuddyPress or BuddyBoss Platform. We can easily add students, instructors, create quizzes, conduct examinations, provide badges, and much more. With the support of LMS plugins like LearnDash, Tutor LMS, and LifterLMS, Sensei LMS, you can easily integrate Elearning features within your online community site. The morale of the students can be kept up with the help of the GamiPress plugin, with which we can assign colorful badges, create a reward system, give certificates, and much more. All these heavily built yet light-weighted, fast, and easy-to-use plugins make the BuddyX the best WordPress theme for EdTech or online course websites for content selling and creating learning communities.
Multi-vendor Ecommerce website
With the support of plugins like WooCommerce, Dokan, and WC Vendors, BuddyX is just the right choice for creating a multi-vendor Ecommerce website like Amazon or Flipkart. It showcases vendor's products and stores on the same page helping to create a successful social marketplace.
BuddyPress vs BuddyX (BuddyPress Theme)
What is BuddyPress
BuddyPress is the most powerful community plugin available on WordPress. You can create a niche social media website using this plugin. It has all the important features for creating a social media platform, such as:
User Profiles
Online community
Groups
Activity Streams
Notifications
Messaging and much more
Overall, for every feature you need to make a social media website like Facebook, you can find it in the BuddyPress plugin.
Benefits of Using a BuddyPress Compatible Theme
Want to make your own social media platform without investing much time or money? Use a BuddyPress compatible theme. A BuddyX Theme Review compatible theme will provide you with an integrated structure focusing on the BuddyPress tools and also provide you support for many other WordPress plugins to intensify your website. With the help of a BuddyPress compatible theme, your social media platform can grow much faster, and using them is quite easy as compared to using only the BuddyPress plugin, which requires a more professional touch.
BuddyX (BuddyPress Theme)
BuddyX is the best theme based on the BuddyPress plugin which is quite easy to use. So, overall BuddyX theme provides you with a level-up design and layout for your membership and community websites. Using WordPress themes, you can customize the look and appearance of your website, including the typography, skin color, and other design elements. Some of the advantages of using the BuddyX theme over just using BuddyPress plugin are:
The total features provided by the BuddyX theme compliments the BuddyPress plugin.
You can set up BuddyX and import all sample data and BuddyPress pages with a few clicks and it has a very simplified structure as well.
BuddyPress is only a plugin, you have to integrate other plugins for different functionalities and manage each of them separately. BuddyX provides support to a long list of integrated plugins and many add-ons to choose from.
BuddyX Features
1. Community Engagement: BuddyX, with its BuddyPress or BuddyBoss Platform, provides the best community experience one can attain from a WordPress community theme. With fully integrated plugin support like bbPress, WooCommerce, one can easily shine their brand worldwide.
2. BuddyPress or BuddyBoss platform support: The support for both BuddyPress or BuddyBoss Platform makes BuddyX a unique theme that gives the advantage of choosing one from both these social networking plugins so that one can not be limited by restrictions. This community theme provides one with freedom, control, and an adaptive environment so that one can grow and flourish with their own community.
3. Integrated WooCommerce and Dokan: For developing a fully functional and responsive website, the BuddyX theme provides integration of WooCommerce and Dokan. Both WordPress plugins have many options to choose from for creating e-commerce and multi-vendor website that showcases the product and integrates the monetization process flawlessly.
4. Indulging Fun with Gamification: The GamiPress plugin support helps to assign rewards, points badges, etc. based on gameplay activities, levels, etc., which makes every experience whether in social media or learning much more fun and creative.
5. Seamless form integration: With the support of all the most saleable form plugins like Ninja Forms, WPForms, Gravity Forms, and ContactForm7, the form integration procedure becomes smooth and errorless.
6. Advanced Drag & Drop Visual Page Builder: The Elementor page builder is supported by BuddyX that helps to design a flawless and beautiful-looking page with a real-time web design view. We just have to drag and drop various options into the page. Along with it, the BuddyX theme provides an extra BuddyPress widget in Elementor to help you with your community pages.
7. WordPress Compatible & Gutenberg Ready: One of the most important things in the online world is to be up to date with the latest technologies and the BuddyX theme with the support of BuddyPress and BuddyBoss platform provides you with just that. This community-based WordPress theme is compatible with the latest version of WordPress and Gutenberg. WYSIWYG editor provides easy and enhanced editing of websites.
8. Advance Theme Customizer: One of the most important aspects of every website is that its design, color & typography should be eye-soothing and beautiful. With the Advance Theme Customizer option provided by the BuddyX theme, we can easily customize our website by clicking customization settings on the left side of WordPress Theme Customizer or the right side of the website's live preview.
9. One-Click website installation: The BuddyX theme provides one-click website installation support to all. There is no need for going through all the hassle of clicking and dropping widgets, just try the demo and install it with a click on your WordPress BuddyPress website.
10. All round suitability: The BuddyX theme is light-weighted, fast, adaptive, and provides a responsive and user-friendly layout for the creation of the best UI experience which is flexible, smooth, and flawless. They are suitable for large screens as well as mobile devices. It has an optimized and smart mobile panel that adjusts according to the screen size.
11. Long list of supported plugins: The BuddyX theme along with its BuddyPress or BuddyBoss platform support has integration with many different WordPress plugins for a flawless and optimized user experience. Some of the WordPress plugins supported by the BuddyX theme are bbPress, WooCommerce, LearnDash, LearnPress, Tutor LMS, Sensei, GamiPress, Elementor Page builder support, WPML Support, and so on.
BuddyX vs SaaS Platforms
When we create something, we must have full freedom and control over various scenarios to come up with something that is the best. With the help of BuddyX Theme Review, we can do just that which is very unlikely of SaaS platforms, which restricts creativity and actions by providing a closed system rather than an open one.
The BuddyX theme adds wings to your creativity by providing the support of many plugins like GamiPress, WooCommerce, Elementor, and much more. You can experiment with many types of customization options for your website with an unlimited growth potential while the SaaS platforms limit many options.
BuddyX Pricing
BuddyX is a totally free community theme available on WordPress. Along with the free theme, you can use a long list of addons divided into Free BuddyPress Addons and Premium BuddyPress Addons to include more features in your community. Also, you can purchase BuddyPress Community Bundle to save up to 50% on premium plugins. Further, We also have a BuddyX Pro with advanced options and features like various header layout options, sticky header, menu effects, Breadcrumbs, blog layout style, and many more. BuddyX Pro Price starts at $59/year for single websites and $129/year for 5 websites.
Conclusion On BuddyX Theme Review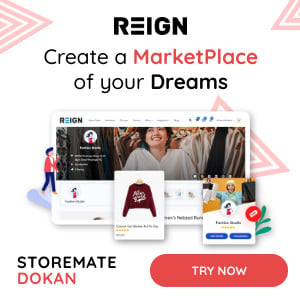 Overall speaking, it does not matter whether you are a skilled WordPress website developer or are totally new, when you start using this community WordPress theme, you will love it. You will not face a single difficulty while setting up the BuddyX Theme Review on your WordPress website. The features provided are easy to use and strongly integrated, which makes the most complex process look simple and easy. Whether it is adding content or customizing a page. So, with the help of the BuddyX WordPress community theme, you can easily create your community website and get your social media online.
Interesting Reads:
How to Start Your Own Social Network Website?
BuddyX Theme vs BuddyBoss Theme