Job websites require a unique functionality compared to a more traditional business or personal website. This is where the best job board WordPress theme comes to help you. However, there are plenty of suitable options to choose from. A dedicated WordPress theme can help you build a job bulletin for local opportunities or websites to post any open positions at your company. Creating a resource can help put your employers in touch with freelancers from around the world. Additionally, These themes will help you build a resource that your users will be willing to pay for.
Best Job Board WordPress Theme
To suit all types of job boards and employment-related projects we listed some job board WordPress themes below.
1. Jobify
Jobify is the most popular theme for job portal sites by far. The design of this theme is light and friendly yet professional and modern. This WordPress theme features frontend submission and WooCommerce integration. It works closely with the free WP job manager plugin to enable you to build functional job listing websites. It does give you some room for changing themes in the future without losing access to the features your sites have come to rely on.
You can also add even more features to your job board as this theme is integrated with several premium plugins. With its homepage widget area, you can easily drag and drop the different content widgets into place. This WordPress theme includes a few options for easily customizing the colors of the theme. Before adding your content, you can also import dummy content to flesh out the site.
Also Read: BuddyPress Job Manager Plugin
2. WorkScout
This job board WordPress theme is powered by the flexible WP job manager plugin. WorkScout also integrated with the leading WooCommerce e-commerce plugin for WordPress. It also harnesses the power of the WP job manager and its library of extensions and add-ons. Combining all the features and designs and compatible plugins, helps you build a fully functioning jobs website with WordPress.
On this Website, employers and employees can connect to fill their vacancies and advance their careers. This WordPress theme has a design and visual style that wouldn't look out of place on the leading national and international employment portals. You can choose what content greets your visitor when they arrive at your website, thanks to the flexible homepage layout. Additionally, the individual job listing template is designed so, job seekers can absorb the essential information as quickly as possible.
Also Read: How To Add A Company Profile Page To Job Listings
3. JobRoller
This job board WordPress theme is available as part of the AppThemes club packages or as an individual purchase. The one seeking jobs can create profiles and upload their CVs allowing their details to be searchable. JobRoller includes a new recruiter role, giving these users extra permissions when it comes to browsing profiles. Additionally, you can also create your custom job types, with their fields for better storing industry-specific data. With its optional plugin, you can insert adverts into your site and increase the features for handling resumes.
4. Nokri- job board WordPress theme
This job board WordPress theme comes with a fully modern design. To create a fully functioning job board website, WordPress comes with all the features and tools you should need. You can enable some of the features for your job boards including social media logins.
It simplifies the process of registering at your site, resume upload, and storage to make it easier for job seekers to apply. Additionally, the apps available for purchase accompany the Nokri theme. This WordPress theme can be configured to work in a wide range of different ways, making it a good option for many online jobs.
Also Read: BuddyPress Job Manager
5. Jobseek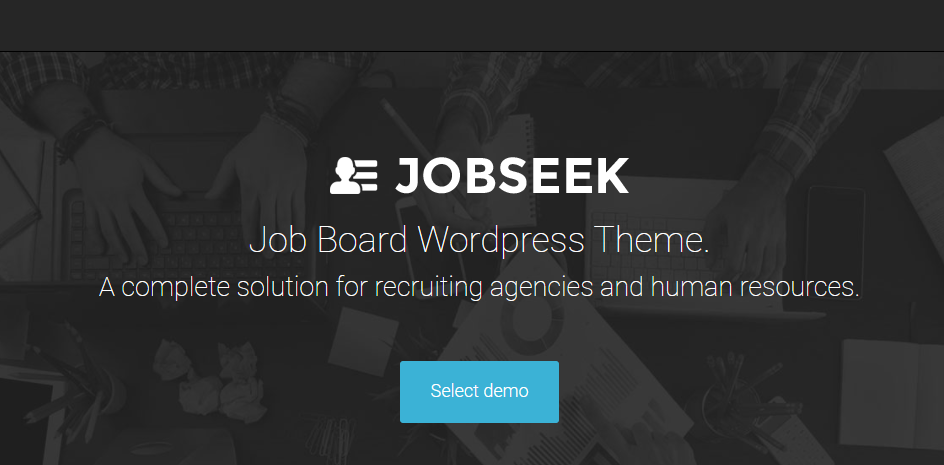 Jobseek is an ideal choice for those, who wish to create a professional job board website. This theme has a charming design and an intuitive interface. On the other hand, employers may post available jobs on the page's front end and display information like location. With Jobseek it is also possible to preview posts before publishing. There is no need to tamper with the code as the client will easily set up their websites.
Workup
This job board WordPress theme has lots of temples that you can edit with the supported drag and drop page builder. This WordPress theme comes with some helpful sidebars too, making it possible to add links, search tools, etc. Once job seekers and recruiters sign up, they get access to a nicely designed dashboard. This theme will appeal to anyone looking for an off-the-shelf theme.
Also Read: How To Design And Customize Your WP Job Manager Job Board
6. Careerfy- job board WordPress theme

Whatever types of roles you want to promote on your sites with careerfy there is a high chance you will find a suitable design. This WordPress theme includes design aimed at start-up jobs, roles in the auto industry, and service positions. Also, it has a lot of features to help make your job boards a success. These features include the ability to easily set application deadlines, and functionality for tracking applications. Additionally, you can also enable the optional social media integrations that allow users to log in. Some of the useful features of Careerfy include a resume builder tool, geolocation search to help users find vacancies.
Also Read: Best 30+ WordPress Job Board Themes To Create Awesome Job Sites
7. Workio
It is a great theme for building a corporate online job board with WordPress. This WordPress theme has demo homepages that feature detailed search tools. With that, it should be easy for your visitors to find what they are looking for. The job listing pages are all well presented making them not only look nice but also ensure that they are easy to read. It also has interactive map listing features that let you display the job listings on a map. With this convenient way, your visitors can find vacancies and positions in the locations that are of most interest to them. This theme allows candidates to create profiles and display them on your website, add a blog and FAQ to your site.
Also Read: 7 Top Premium WordPress Themes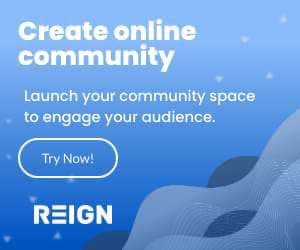 Conclusion of job board WordPress theme
There are plenty of great options to pick from if you are searching for a job board theme. On the other hand job boards are a very specific type of website. The visitors expect to be able to search, view, and submit applications for any postings. With the help of this theme, you can avoid frustration on both the employee and candidate sides. Also, you can launch a job board site that gets positions filled.
---
Interesting Reads:
7 Premium Job Board Themes for WordPress
Best WordPress Job Board Plugins and Themes 
How To Integrate BuddyPress WP Job Manager To Create A Social Job Portal