WordPress has been constantly expanding its market and has recently started amalgamating healthcare and life coach and psychologist personal WordPress theme sectors as one of the most promising areas to give attention to. WordPress has been busy with many such sites and blogs that are serving the life coach domain packed with online services and products that can also be sold and purchased via these websites.
In this article, we will highlight some of the most influential life coach themes for such individuals, businesses, and entrepreneurs to work and experiment with. 
Some life coach and psychologist personal WordPress theme
1. Blossom Coach
Blossom Coach is a free WordPress theme that offers excellent coaching service for orators, mentors, and speakers. This theme can be applied and does not require any coding service to get it published online, most importantly the set-up requires a few minutes to get fully furnished and functional. The theme is translation-ready and is SEO optimized for easy monitoring and filtering. One of the most important elements of this theme is its fast responsiveness and loading time despite being rich in graphics and illustrations. Irrespective of big and small businesses, the theme is fully equipped to handle all probable dealings with simplicity and ease. 
2. Ultra
Ultra is another commonly used Life Coach theme that offers professional speaker and motivation oratory services. The theme also addresses mentorship programs. Ultra's fast-paced user interface is easily accessible and comes in handy for those who wish to develop clean and sophisticated websites ready in minutes. The design, layout, and templates are available on-demand, with ready testimonials and galleries to upload images related to the particular business and enterprise. The theme is also compatible with MemberPress, and LMS Plugins to host educational and mentorship programs without any additional hassles and issues.

Also Read: 7 Steps to Building an Online Community
3. Parallax
Parallax is a multifunctional theme that can transform and cater to a plethora of sectors namely fashion, health, fitness, life coach, construction, advertising, and many more. The theme is well known in the world of digital sourcing where brands can have custom navigation options with an interface with absolutely breathtaking visuals and graphics. The parallax also offers multilingual support to its users where they can operate the website according to their language concerns. The theme comes with a set of embedded plugins for increased productivity and also supports progress bars and CSS animations. 
4. Astra
Astra is one of the top-rated themes for a life coach, business, and portfolio themes. Astra is super easy to work with and is extremely fast and responsive. With available customization options, Astra dominates the WordPress theme world with confidence and pride. The theme is easily downloadable with a size less than 50kb. It also comes with a Native AMP configuration which is highly compatible with recent browsers. Astra was built keeping in mind the recent SEO-friendly features that make it one of the most promising themes of the year. The special features and functions that it boasts of are extendible premium add-ons and plugins as well as RTL and translation ready. Astra is also compatible with page builders called Elementor, Beaver Builder. 
5. Chic Lite
A theme especially catering to female bloggers and online life coaches, chic Lite is a fast and easy theme offering stunning and light graphics with attention to detail. The theme is SEO friendly, has a faster load response, and a database of 900+ fonts to deliver quality work. The theme comes with a beautiful newsletter facility where the readers can get details and a preview of the brand's upcoming services in a stunning newsletter delivery in their mailbox. The plugins such as Contact Form 7 can accommodate user information for a comprehensive experience and knowledge. The color composition available with the theme provides excellent color management to highlight the overall visual of the blog and the website in general.
Also Read: What is WordPress? An Overview of the World's most popular CMS
6. Coach Press Lite
Coach Press Lite is a free WordPress theme for coaches, mentors, speakers, therapists, and leaders. The theme comes with added benefits such as newsletter service, banners, and a special feature "call to action" to support various causes and online events. The brands can make use of features such as testimonials, About column, and services to publish their vision and goals and establish brand loyalty. Other than that, the theme has fast record loading with proper SEO guidelines as well as adhering to the translation-ready norms as well. 
7. Online Coach
An online coach is another theme for professional speakers and orators. The theme offers simple UI and is easily accessible and adept. The features include SEO services, additional plugins support and translate X for multiple language support and assistance. The layout and templates are beautiful and compelling with fairly simple navigation to operate with. 
8. Life Coach
A life coach is another example of a simple user interface and minimalistic theme that offers support and assistance to professional speakers, orators, and mentors. The theme boasts exemplary graphics and can be developed in a few clicks without any coding. It comes with plugins that help you escalate your business and establish your digital presence with ease. This theme is fast and breeze, SEO friendly to rank high in browser searches as well as translation ready for wide demographic access and understanding.
Also Read: Benefits of Building an Open-Source Knowledge Base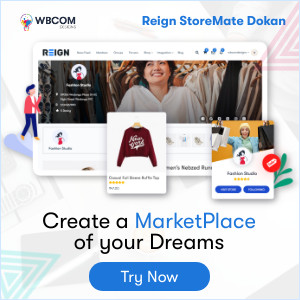 Life Coach themes have been popping on the internet with a lot of upgrades and updates to provide a holistic approach in key development dealing in any marketplace. With plug-in and analytics support these themes can provide outstanding support to budding developers and brands to make their brand secure wellness and social prestige. 
Interesting Reads:
How to Start Your Own Social Network Website?