We Continuously focusing on including some additional and essential features in our LearnDash add-ons. In this way, we've added three new shortcodes in the LearnDash Dashboard plugin.
LearnDash is the best plugin to create an eLearning website easily. By using LD Dashboard in an online learning website which is powered by the LearnDash plugin, it helps to provides the admin, instructor, student a separate dashboard where they can manage anything related to courses and lessons, and contact their students through email and BuddyPress messaging feature.
With this latest update, now Site admins can now customize My dashboard pages with the newly added hookable positions. These three new shortcodes are also used to display My dashboard's data on any of the WordPress posts/pages or on a template designed by elementor.
Course Details Shortcode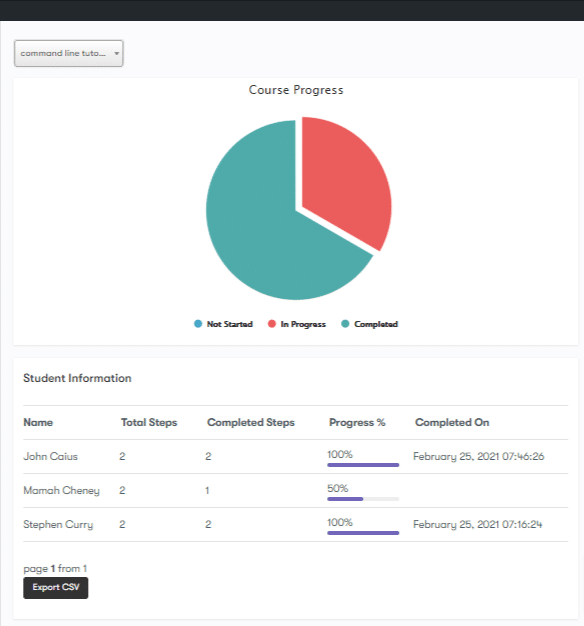 Use Shortcode [ld_course_details] to any page or post to display course progress details of all joined members in that course. You can also export all course details in a CSV file.
Student Details Shortcode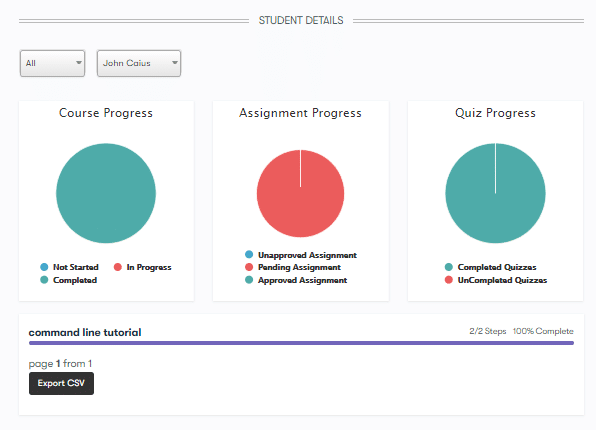 Use Shortcode [ld_student_details] to any page or post to display course progress, assignment progress, Quiz progress details.
Instructor Statics Shortcode
Use the shortcode [ld_instructor_earnings] to any post or page to display instructor statics like course earnings on instructor profile.
Final Thoughts
LearnDash Dashboard is an ultimate add-on for LearnDash powered online learning website to manage your courses, lessons, and many more. This plugin has inbuilt support for WooCommerce and LearnDash WooCommerce add-on.
These three new LearnDash Dashboard shortcodes make your eLearning solution more engaging and attractive that helps to boost your online learning business. So, try LearnDash Dashboard today and let me know your thoughts in the comments.
Interesting Reads:
How To Create An Elearning Website Community
Boosting Community Engagement with a Content Calendar
Best Ways to Brand eLearning Course