Analytic tools allow you to keep a record of the number of visitors visiting your website, where they are coming from and what they are doing on your website. The web developers rely on these analytics tools in developing their web page. Website analytics tools are extremely important in growing your business. So, it is extremely important for you to use the right analytic management tools on your website.
Here, we have hand-picked for you some of the best analytic tools for WordPress websites. Let us have a look at each one of them and their features:
Analytics And Statistics Plugins For WordPress
#1 MonsterInsights
MonsterInsights is an extremely good analytics plugin for WordPress website that lets you install Google Analytics extremely easily in your website and displays before you all the useful reports in the WordPress dashboard. It helps you to add a website stats dashboard in your website admin area. This will show you the top traffic sources on your website. MonsterInsights even displays the list of top-ranked articles and pages of your website so that you will have a clear understanding of how exactly you should enhance your business.
MonsterInsights comes with eCommerce tracking facilities which makes it extremely easy for you to track the WooCommerce users. This data can be used to reduce cart abandonment.
Important features of MonsterInsights include real-time stats performance and optimization, custom dimensions and page-level analytics. It has Yoast, WPForms and Pretty Links integration. MonsterInsights works really fast and you do not need to copy or paste your code anywhere. It is definitely the best plugin to deal with Google Analytics in WordPress. Today, we have over 2 million satisfied MonsterInsights users across the world.
#2 ExactMetrics
ExactMetrics was previously known as the Google Analytics dashboard for WordPress. It is one of the most popular Google Analytics plugins which can be used by both beginners as well as experts. There are many beginners who usually find it difficult to work on Google Analytics reports but ExactMetrics makes it easier for them to interpret reports. It shows extremely organized and beautiful reports of your WordPress admin area. ExactMetrics also shows enhanced tracking, affiliate link tracking as well as demographic reports of the traffic on your website.
ExactMetrics helps you to have a clear understanding of the in-depth stats of your websites that will help you to grow your business. Some of the other useful features include custom dimension, event tracking, tracking file, and universal analytics. All these features have made ExactMetrics a very popular analytics plugin for WordPress websites. You can download it for free and use it on your WordPress website. It provides a stepwise demo which will tell you how exactly to connect ExactMetrics with your WordPress website. It is also extremely user-friendly and is very lightweight.
#3 Google Analytics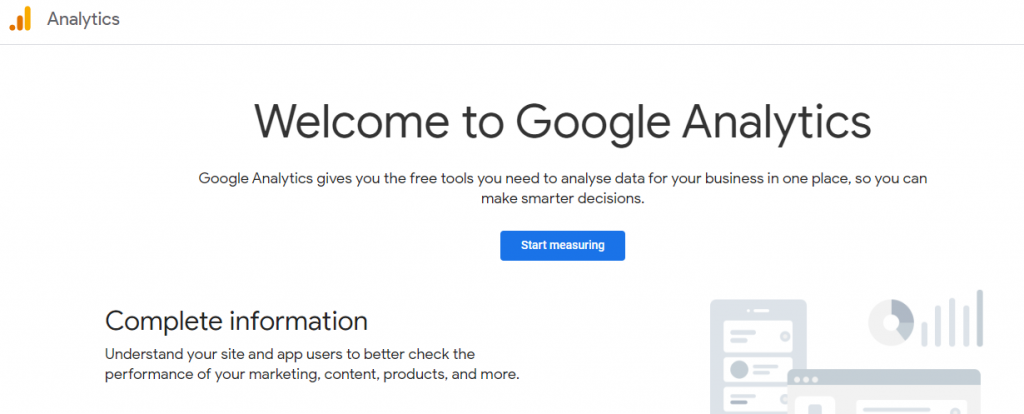 Google Analytics is one of the most widely used analytics solutions available for WordPress website. It is absolutely free of cost and you can easily install it using various plugins. However, it can also be installed directly by adding the code of Google Analytics on your website. You can install it on multiple websites using a single account. You will be able to view the reports of all your websites in a single dashboard. You will have a clear idea about the number of visitors on your website.
With the advanced report technology, you will also be able to track the links and user engagement. You will be able to perform an A/B testing on your website and get real-time traffic insight. Using Google Analytics, you will also get to know the demographics of your visitors and keep on top of inbound and outbound links. It is also quite easy to use. All you have to do is insert code snippets in your website and you are ready to work on Google Analytics.
#4 Heap
Heap is a very useful website analytics tool which helps you to easily capture the data from every swipe, click or change and well as page review. Heap has various advanced features. The behavioural data feature lets you deeply analyse the traffic on your website. It is basically made for people who love data and analytics. Heap helps you to generate custom report tracking and use it in various ways.
Heap is also very useful from the for E-commerce websites. It offers advanced attributions, conversion rate, optimisation and user tracking for long term values. Heap will help you to generate extremely important information about your website. All this valuable information will definitely help you to get a clear cut business strategy. Using Heap, you will have a clear conception regarding the number of visitors on your website on a regular basis. It will also help you to understand which articles are more popular.
So, if you are looking for a highly advanced analytics management tool, then Heap is one of the best options available before you.
#5 WP Statistics
WP Statistics is an analytics plugin which is meant for WordPress websites. It helps to display the tracking statistics of your WordPress website using various charts and graphs in your WordPress admin area. WP Statistics allows you to track redirects from various search engines like Google, Yahoo, Bing and many more. You will also be able to manage user roles and display all your statistics in the dashboard.
WP Statistics has various useful features. It will enable you to filter data according to the version of your web browser, visited countries, IP, keywords and page. WP Statistics will also automatically email the results of all the statistics to the registered email address. You will get detailed information regarding all the visitors on your website. It also offers A/B testing and image-based statistics. This feature-packed plugin will definitely help you in your business. However, one major downside of WP Statistics is that all the data will be stored on your WordPress website. This may increase your backup size thereby making of website quite slow.
8 Best WordPress Call To Action Plugins
Any other plugin you wish to suggest?
As you can see, here we have mentioned some of the best analytics tools which will help you to manage your WordPress website properly. All these plugins are extremely rich in features and functions. If you can think of any other analytics tools, then do let us know.