A plugin is basically a tool which allows you to add additional features to your website. WooCommerce dropshipping plugin is one such plugin. It allows you to group the products of your website. Selecting the right dropshipping plugin for your web E-commerce website is very essential as it helps you to sell reliable goods on your online store.
So, here we have listed some of the best WooCommerce dropshipping plugins in order to help you out in your business. These plugins will surely help to boost your e-commerce business.
WooCommerce Dropshipping Plugins
There are a variety of WordPress dropshipping plugins available, each with its own set of functionality. You must choose the one that is most compatible with your chosen marketplace.
1. Alidropship Woo
Alidropship Woo has two versions: Alidropship and Alidropship Woo Plugin. This plugin is extremely useful and can be used for a wide variety of purposes. Alidropship is not compatible with WooCommerce but Alidropship Woo provides full WooCommerce compatibility. It supports a lot of themes and unlimited search options. It can be used to automate orders with just a few clicks. You can also get an automatic update of inventories. The Epacket shipping options allow fast and free delivery services you can get 8% commission on each purchase as a bonus. You can also import products using Google Chrome extension. It is very light. It has a built-in image editor. It can be used to remove watermarks from the image of your product.
2. Woodropship
Woodropship is a plugin which works in a way similar to that of Alidropship. It can be connected to your WooCommerce dropshipping store. After that, you will be easily able to import products from AliExpress. However, in order to do so, you will have to install the Google Chrome extension. You can easily add AliExpress products and choose the prices of your product accordingly. You will get automatic updates of your product. It will be automatically updated if your product goes out of stock or there is a change in the price. You can accept orders from customers easily. Woodropship has also partnered with Epacket to make sure that your products are delivered extremely fast. Removing watermarks from images can also be done quite easily.
3. Ali2Woo
Ali2Woo is a plugin which is currently being used to buy products from over 20 stores. It can be used to dropship products from AliExpress. It is extremely good for both beginners as well as experts. You will be able to import your products easily from AliExpress. You can even filter the information and automatic price update. Another important feature of this plugin is that you can make changes to the product image from the admin panel itself. It has multiple currency pricing options. It ensures fast delivery. You will be able to remove watermarks from the product image and give your website an extremely stylish look. It enables you to accept orders from customers easily. It is one of the most widely used Dropshipping plugins.
4. Dropified
Dropified is one such plugin which lets you import products to WooCommerce with just a single click of the mouse. Dropified has various interesting features like inventory stock level tracking, automated price, powerful search tool, Google product fix. It has also Facebook and Zapier integration. You can even source for a product from various popular E-Commerce websites like Alibaba and eBay. It also allows you to choose from a wide variety of products to sell on your store. You may also know the performance of your products like statistics and reports. You will be able to analyze the reports and understand which products are performing well. You will also be able to understand identify the slow-moving stock. All these features make Dropified a very popular plugin.
5. DropshipMe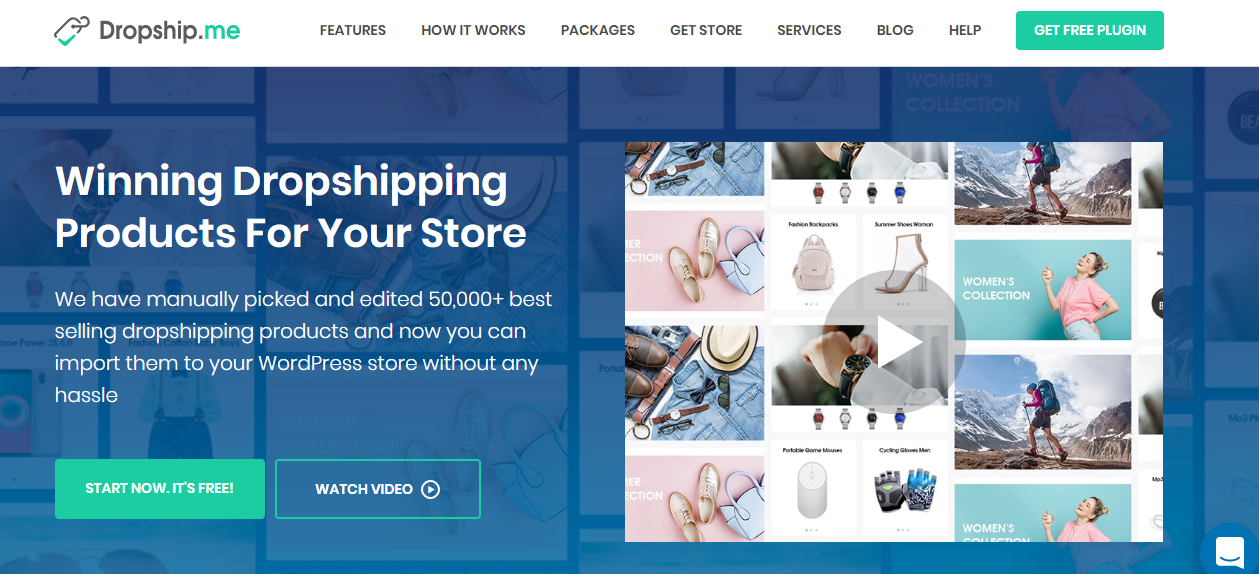 DropshipMe allows you to add products to your WooCommerce store. It is a free plugin. All you have to do if setup the dropshipping plugin and after that, you will be able to search your product and import them. It has various important features like automated inventory updates and automatic order fulfilment. It tells you to automate your WooCommerce store. It contains over 50,000 top-selling items from AliExpress. You are allowed to import over 250 products on the free version. You can import the best products from the dropshipping supplier's list. With the unlimited version, you are allowed to import unlimited products. You are also able to upgrade the package whenever you wish to. You will have to pay a one-time fee.
6. PushFlew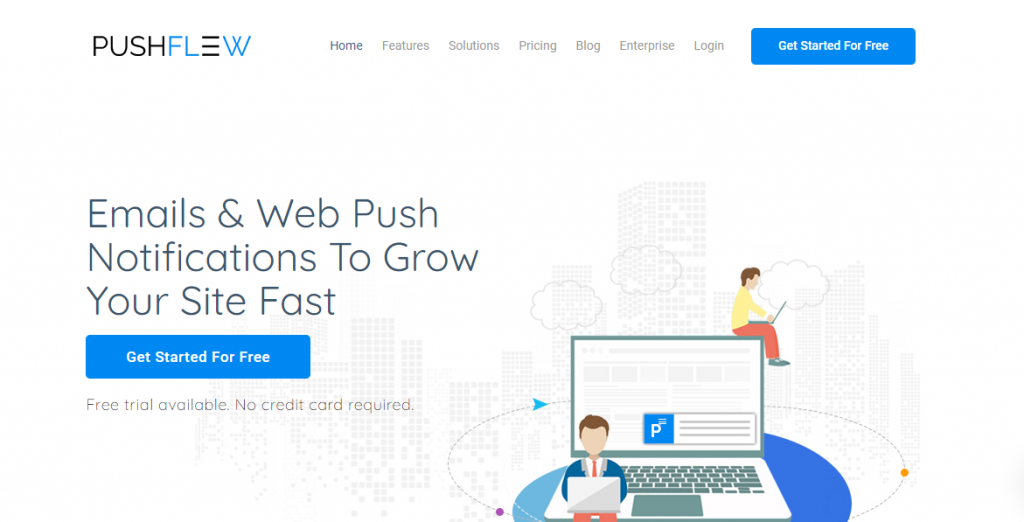 PushFlew is a WooCommerce plugin which lets you communicate with your customers continuously. Using this, you will be able to inform your customers regarding your product and update various important information to your customer like order details, shipping and delivery updates, weekly status report and promotional notification. This continuous communication is one of the most important features of PushFlew. You will be able to handle all the communication efficiently. You will be able to send regular messages to your customer. You may even include popups which will allow you to extend your email list. In the free version, you will be able to include up to 500 subscribers. Using the premium version, you may include up to 50,000 subscribers.
7. WP Amazon Shop
Another best affiliate and dropshipping plugin you can opt with is WP Amazon Shop. You can easily search millions of products from Amazon and import them to your WooCommerce store. All this you can do right from your WordPress dashboard. Your affiliate ID into the product URLs will be added automatically.
For each product that you import from Amazon, it automatically adjusts the pricing based on your commission percentage. You can also edit the imported product images as per your wish. You can use this plugin without any access to Amazon AWS Keys.
8. Spocket
Spocket is a WooCommerce dropshipping plugin that works with dropshippers in the United States and Europe. You can sell anywhere in the world, but all orders will be fulfilled in the United States or the European Union. Spocket is an easy-to-use plugin. Install it, sign up for a free trial, use the plugin to add dropshippers and products, establish your profit margins, and start selling. It fulfils orders using a pre-selected list of dropshippers and allows you to swiftly add products from within the plugin. Spocket has reasonable wholesale pricing, so while it isn't as powerful as some of the other WooCommerce dropship plugins, it could help you make more money.
9. Spreadr
Spreadr is a unique WooCommerce dropshipping plugin because it isn't designed to be a full-fledged store. It is necessary to have an existing website with existing content in order to utilize the plugin. As a result, rather than dedicated eCommerce store, this plugin is suitable for websites that want to add a store as an add-on. Spreadr uses Amazon in one of two ways to fulfil orders. You can operate as a basic Amazon Affiliate and get the bare minimum while doing very little work, or you can work as a typical dropshipper and earn more money with a little more effort. The rest is simple. Sign up for the appropriate selling option and use the plugin and product URL to add products. The rest is taken care of by Amazon.
10. Printful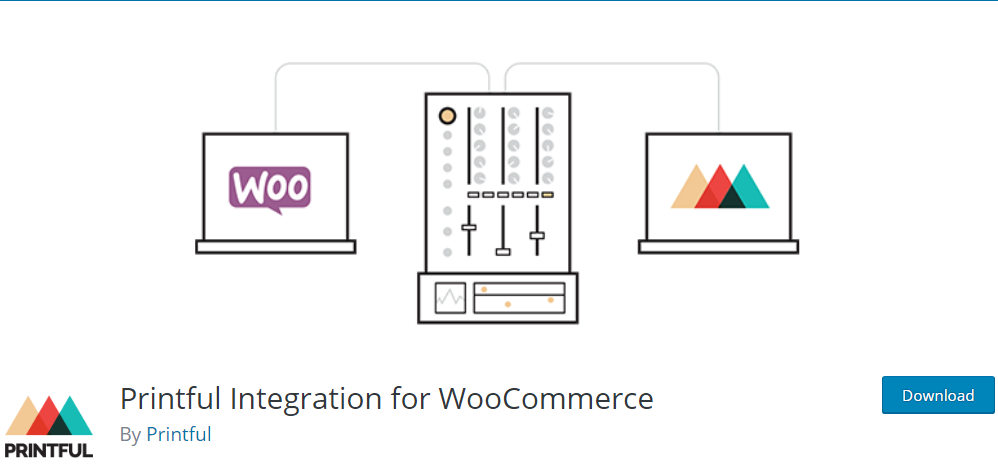 Printful is a WooCommerce dropshipping plugin that specialized in printed products, making it a little unusual. Items include printed mugs, t-shirts, hoodies, and other items that can be printed and shipped via the dropshipper from US and EU locations. Printful is a print-on-demand service that offers a variety of printed products that you may resell on your website. Because there are so many specialty options, setup will take some time, but once completed, you can leave the plugin to handle everything. When compared to other eCommerce possibilities, Printful's selection is restricted, but the print quality is exceptional. Any review can tell you how good the quality is.
Which WooCommerce Dropshipping plugin is the best?
All these WooCommerce plugins will definitely help you out in your business. So, be very careful while choosing your plugin as it will determine to which extent your business will prosper. Which, among these, do you think is the best plugin?
Interesting Read: How To Avoid Duplication Of Products On Import In WooCommerce