The Social Login feature plays a very important role for any online website as your site members usually prefer to sign up quickly via their social media accounts instead of going through a longer registration process.
When it comes to WordPress websites, it does not offer this feature by default and thus you will be required to install WordPress social login plugins. These plugins will offer you the feature to add social login to your site and will make your registration process a lot easier.
Top WordPress Social Login Plugins 2022
1. Youzer
Youzer is a community and user profile plugin that offers you a variety of features other than adding a social login feature for your WordPress website. It offers more than 700 options to create a perfect community website with WordPress and BuddyPress. Youzer offers social login with popular social media accounts like Facebook, Twitter, Google, Instagram, LinkedIn, and Twitch. It also offers features like Ajax Login, Login Form Popup ( Ajaxed / Normal Submission ), Limit Login Attempts, Front End Login Page, Login Form Widget, and many more.
2. Social Login Pro
A free and easy-to-use social login plugin, Social Login Pro integrates with more than 40 social networks to allow users to login in, register, and comment on your site. You can add the login widget by way of a shortcode as well as place it in the sidebar of your website.
It is a fully customizable plugin and seamlessly integrates with your site's existing login and registration system. It also eliminates spam and bot registrations thus making your site more secure.
3. WooCommerce Social Login
If you want to allow your users to register on your WooCommerce site via social login feature, this plugin can be a great option for you. WooCommerce Social login plugin allows users to log in and checkout using their social media accounts such as Facebook, Twitter, Google, Yahoo, and more. It also allows you to set a custom redirect URL to redirect users after they log in with social media. Other useful features of this plugin include one-click registration, seamless integration, email for new accounts, shortcode and widget, signup stats, and more.
4. WordPress Super Socializer
WordPress super socializer is a lightweight and free social login, share, and comments WordPress plugin which you can use to integrate social login, share, and comments to your WordPress website. This plugin is compatible with Gutenberg editor and is also compatible with myCRED. You can use this plugin to add social login from around 10 social networks. It also allows you to enable social login at the WooCommerce checkout page.
5. Nextend Social Login and Register
Nextend Social Login is another free, professional, and easy-to-use WordPress plugin that allows your visitors to register and log in using their social media profiles. This plugin is integrated with your existing login and registration form. Other features of this plugin include one-click registration, custom redirect URL, Login widget and shortcodes, WooCommerce compatibility, customizable design, and more.
6. AccessPress Social Login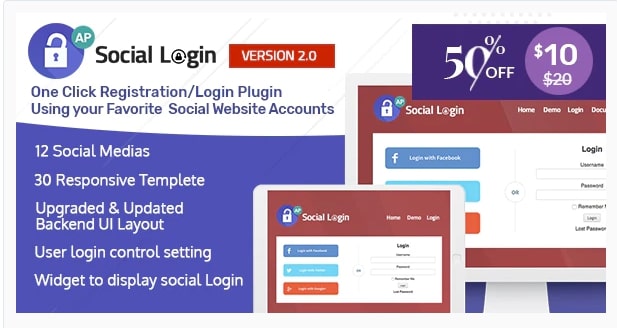 A premium WordPress social login plugin, the AccessPress Social login plugin allows your website users to register/ login with the help of social media accounts. It also allows you to configure which social accounts you want to enable, where should be login displayed, and other options. You can also select from 15 beautifully designed templates to choose from.
Other features of this plugin include custom email notifications, shortcodes, 4 different login forms, assigning user roles, and more.
The Takeaway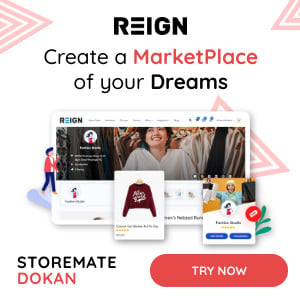 All these WordPress social login plugins will make your task of social login and registering easier. Your users will also not have to fill a registration form to register to your site. They can do so with just a single click which will improve your registration process and retention rates as well.
We hope you found this article informative. If you have any suggestions for us, let us know in the comment section below.
Interesting Read:
Importance Of Social Media In Business
How to Create BuddyPress Groups – BuddyPress Tutorials