LearnDash is a premium Learning Management System plugin which is highly popular and widely used all over the world. With LearnDash, you can create courses, lessons, assignments, quizzes and much more. However, to use and manage this plugin, you would have to take a Getting Started guide and proper documentation because it has a plethora of activities and management options to deal with.
You can get the guide here.
What is the need to find LearnDash Course ID?
Well, it must be the first question one can ask. You would need to find the LearnDash course ID to assign shortcodes and blocks to a particular page or post. These shortcodes and blocks are used to add LearnDash content in your courses, posts and pages etc.
In this article, we are going to see two ways to find out the course ID.
Without Plugin
If you need to find the courses ID occasionally, then this method will save you a lot of time. It is pretty easy and comes very handy.
Go to your Admin Dashboard. And Navigate to LearnDash LMS > Courses
2. Now open any course you want.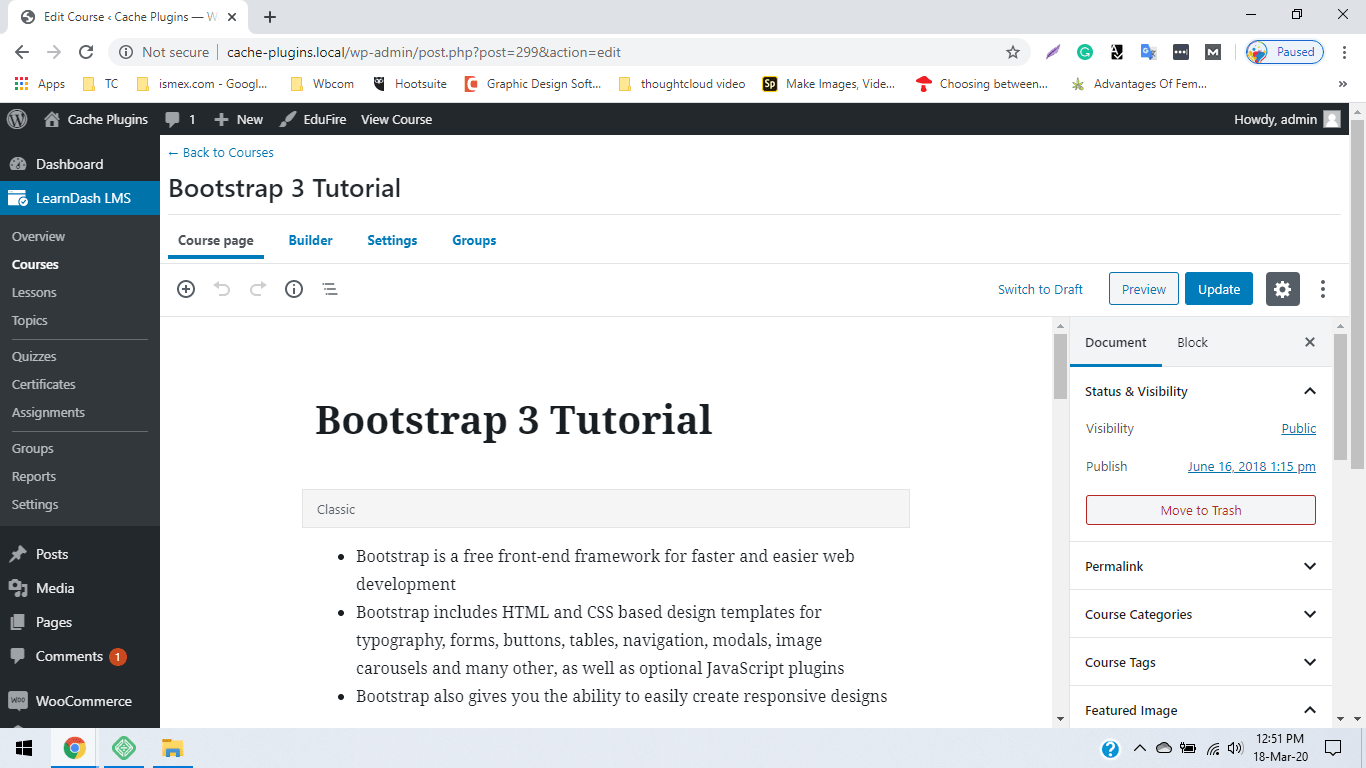 3. On this page, you would see the ID in the URL termed as 'post=299', this post number will be your Course ID.
Using a Plugin
Now, if you need Course IDs very often then a plugin will work wonders for you. We are using Catch IDs Plugin to list out the IDs.
Go Ahead and Install and Activate Catch IDs plugin.
2. That's it. Now go to LearnDash LMS > Courses, you should see a new column of IDs.
Furthermore, this plugin will show the list of IDs of every media, posts, pages, comments and any other published content on your website by just activating it.
Conclusion
On Summarizing the content, you can find any published content IDs including your course ID very easily and should not take a lot of time. If you know any more plugins similar to Catch IDs or know any other method to find out the ID of any content then let us know in the comment box below.
Thanks for Reading!