There are many different ways to generate leads, but the most common is appealing and enticing your target audience. Back to the equipment now, shall we? If you want to generate leads at a large scale using lead generating techniques, you'll need to invest in automated Lead Generation Tools.
Prospecting for sales by hand takes time away from other sales efforts that might lead to profits. Software that generates leads automates and refines the prospecting process.
Best Lead Generation Tools
Using these tool, your marketing team can design better-targeted marketing campaigns.
1. HubSpot lead generation tool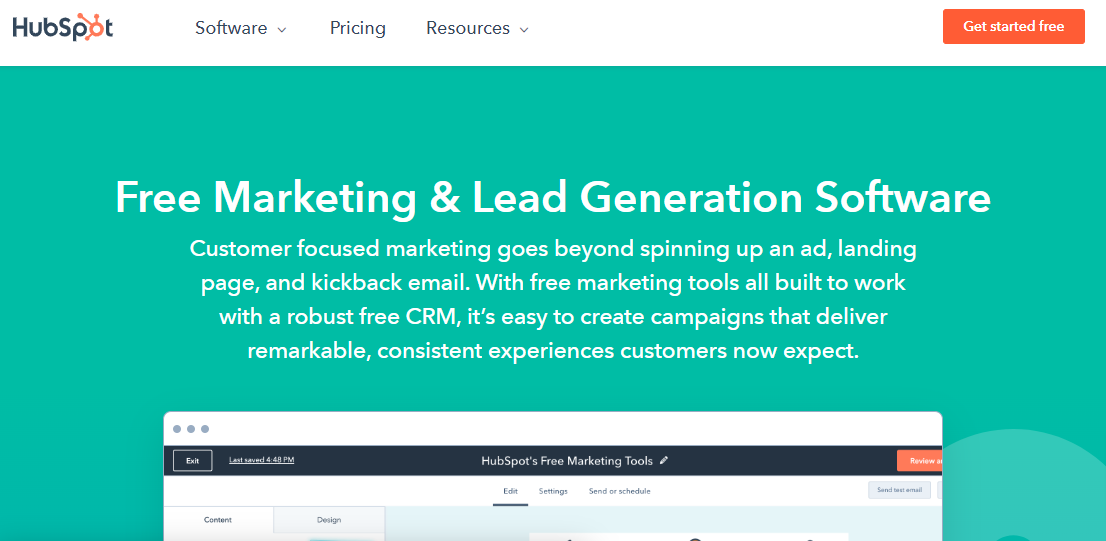 The HubSpot lead-generating tool is an excellent choice if you want to increase the number of leads generated by your website. This software keeps track of each customer's progress through the sales or marketing funnel. An email address or domain name entered into HubSpot is immediately deduplicated into a unique contact. In addition, a lead's life cycle stage is set automatically. It also maintains tabs on how frequently the contact returns and what the next course of action ought to be.
Lead generating tool HubSpot offers a tremendous number of software connectors. Automate your marketing plan with the help of some of these technologies. Your email campaigns and other lead collection points can benefit from some of these integrations by generating leads. If you're still unsure, you can always take advantage of the free trial offered by HubSpot. Continue reading to learn more about the prices associated with the various HubSpot lead creation tools.
Using readily available technology, a marketing campaign may be successfully carried out. It all comes down to adopting numerous techniques to communicate with your consumers. It conducts user surveys and gathers data, including emotional data, so that you may take action depending on your information. The comments you provide are analyzed by IBM Watson, an artificial intelligence software.
Also Read: Top 5 CRM Software to Convert Leads
2. Zendesk Sell lead generation tool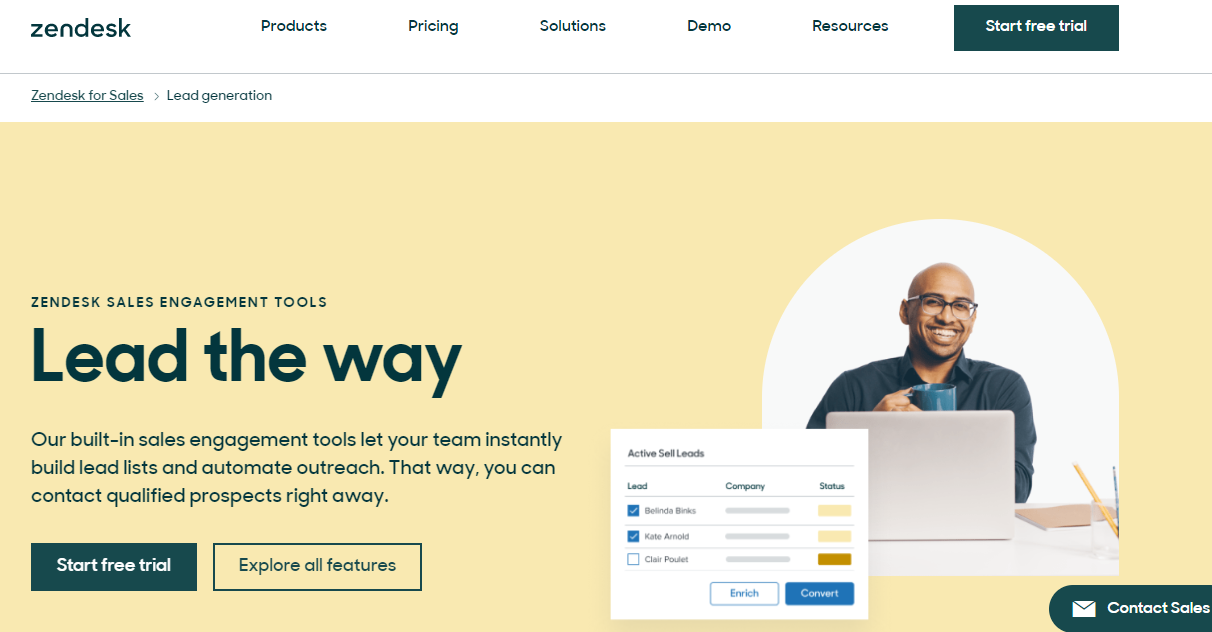 Creating an account is required to utilize the Zendesk Sell lead generation feature. Afterward, adhere to the steps outlined in the guide that follows. Make the most of this tool with these pointers. When making an account, there are several things to keep in mind. The first step is to ensure you're using the correct email template. In addition, merge tags can allow for tailored outreach at scale. See our guide for more information.
In addition to its ActiveCampaign integration, Zendesk Sell offers many other features. Zendesk Sell automatically imports data from ActiveCampaign when a prospect engages with you. This will offer your sales personnel additional information to work with. In the long run, you'll save both time and effort. You'll save both times and work in the long run. Preparation is a thing of the past. Keep reading for more information on how Zendesk Sell may benefit your sales team!
Prospects' email addresses may be used to build a list in the Zendesk Sell lead creation tool. These contacts can also be used to send emails. Auto-responders, email tracking, and email integrations are all included with Zendesk Sell. Creating bespoke online forms and including them in campaigns on your website, landing sites, and social media is another option. This functionality may be used for lead generation and consumer surveys. For mobile phone campaigns, it offers a built-in SMS texting feature.
Also Read: Grow Your Business With Lead Generation Platforms
3. OptinMonster lead generation tool
You're not the only one who's heard about OptinMonster. A widely used tool is a conversion optimization and lead generating tool that may help you produce high-quality leads and transform them into customers. It may assist you in creating visually engaging offers, segmenting your prospects, and customizing your communications for each group. To help you optimize your lead generation and conversion techniques, it even keeps track of critical metrics. This is why OptinMonster is essential to every online company.
It is possible to run multiple-stage campaigns using OptinMonster. Your marketing goals may dictate whether or not you display information based on prior activities. "Success" will be the final message displayed in a multi-stage campaign. It is also possible to monitor campaign metrics in real-time with the usage of triggers. You may link your Google Analytics account to OptinMonster. In addition to the various features available, you may determine which ones will benefit your company.
Another benefit of OptinMonster is that leads are automatically sent to your sales staff depending on categories, regions, and timetables. OptinMonster If you want to increase your sales effectiveness, you may even see the contact details of your leads. Use OptinMonster to increase the number of high-quality leads you receive. It is possible to obtain more qualified leads more quickly through an automated approach, and it's a great strategy to boost your business's revenue.
Also Read: 5 Best Lead Generation Plugins
3. Unbounce lead generation tool
It's easy to build a landing page optimized for lead generation with Unbounce's software. You may improve the quality of the leads generated by your site by using Unbounce's two-step signup forms and hidden fields. Personalizing thank-you texts is also possible. It's also GDPR-compliant, which is a bonus. With Unbounce, you can segment visitors based on their interests and use that data in a more precise marketing campaign.
Unbounce's lead generating tool, which uses a drag-and-drop builder, allows you to effortlessly personalize your landing page. Among the key elements that may be customized are photos, forms, and text fields. The advanced capabilities allow you to customize your page further, making it more appealing to your target audience and encouraging them to join your email list. It's free to use and has a variety of premium options available.
Unbounce's smart traffic function analyzes the attributes of visitors to a website and automatically builds a landing page that is tailored to the visitor's preferences. This feature has been observed to increase conversion rates by 20%. Thanks to this new technology, you'll never have to worry about rebuilding your landing page again! You can enjoy the best of both worlds with Unbounce and generate leads like never before.
Also Read: Top 10 Landing Page Builders
4. Leadfeeder
Your website's visitors may be identified even if they never fill out a form or contact you, thanks to Leadfeeder. Additionally, Leadfeeder provides you with contact information for the company's workers. Visitors who did not enquire about your product can be followed up with, or you can target potential leads based on their location. If you have any questions, you may contact the supplier by live chat or email. All users may take advantage of the free training they offer to learn how to develop chances and sales methods. Potential clients who have looked at your website but have not contacted you can be seen seven days a week. To a maximum of 100 potential clients.
In addition, you can see the company's location, area, number of workers, LinkedIn profile, and contact details. When a firm visits your site, you can see what it was looking for before they ever get there. This information is critical to determining the purpose of your transaction. When a key manager sees your website, the app alerts you through email. A corporation you don't care about might be hidden from view, freeing up crucial quota space.
It is possible to subscribe to a notification service that alerts you through email whenever a specific firm visits your site. For example, you may use your contacts to send a customized email to your customers. Make your unique filters based on your sales approach, for example, by area or industry. Visitors' habits change over time, and you may track this by analyzing your statistics.
Also Read: Leading OptinMonster Alternatives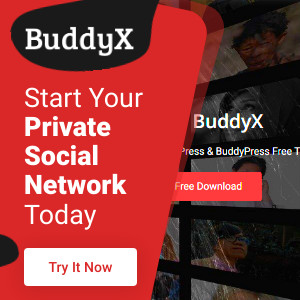 Conclusion
If your firm hasn't used cloud-based lead creation tools, it might be challenging to generate excellent leads. For creating landing pages, surveys, quizzes, call buttons, contact data collecting, and payments on the website, the program provides form builder capabilities with accessible drag-drop forms and a wide choice of themes.
Cart abandonment is reduced through effective exit-technology integrations that detect the user's mouse movements and deliver tailored messages before they depart. Tools like A/B testing, which allow for precise offer production, are provided by the program to interactive content designers, allowing them to improve campaign efficacy.
Once deployed, the lead-generating platforms can catapult your company's growth and quickly improve things. We're confident you'll be able to quickly and easily select the one that best suits your needs.
---
Interesting Reads:
How users can disable the activities to be triggered in PeepSo WooCommerce Integration?
How users can disable the activities to be triggered in PeepSo Dokan Integration?