Building an online marketplace can be a superb way to make money. Among the most vital steps to success is the creation of a viable business model and optimizing revenue streams. In the absence of a splendid marketplace monetization strategy you aren't going to endure long.
Marketplaces generally make money in three ways:
1. From Sellers
This could take the shape of a sign up fee, listing fee, pay per lead fee or premium listing fees besides others
2. From Buyers
This could take the form of a membership fee or for things such as delivering the product, etc.
3. For Enabling The Market
These are the revenues that the marketplace receives for creating the market. These are the most popular revenue earners. EG. % of the sale, commission on the payment gateway (it its managed by the marketplace)
There are lots of ways to earn through your marketplace. You can earn from the earning option listed below:
Transaction Fees Or Commission
It is among the primary sources of income of the marketplace. They can request a fee or a percentage of the full size of sales. This can be seen in most of the common marketplaces such as uber, ebay, Airbnb, etc. beginning with commission as earning through your marketplace can be a wonderful idea.
If your business comprises an online store which is selling products or services, you might be
 Advertisements
It permits greater visibility of product or seller and you can levy them at a fee. Listing features of products in your marketplace is among the oldest ways of earning.
 Ecommerce Services
There are plenty of vendors who do not possess their individual website. You can market their product on your marketplace and charge them. This will present you the two sides of the coin. Not just you will earn money by selling their products but you will also advance your business and supply.
 Freemium
You could possess a free base offering for the majority of your users and some paid features for your power users. These could include items like insurance, delivery, or offering greater visibility.
Membership Or Subscription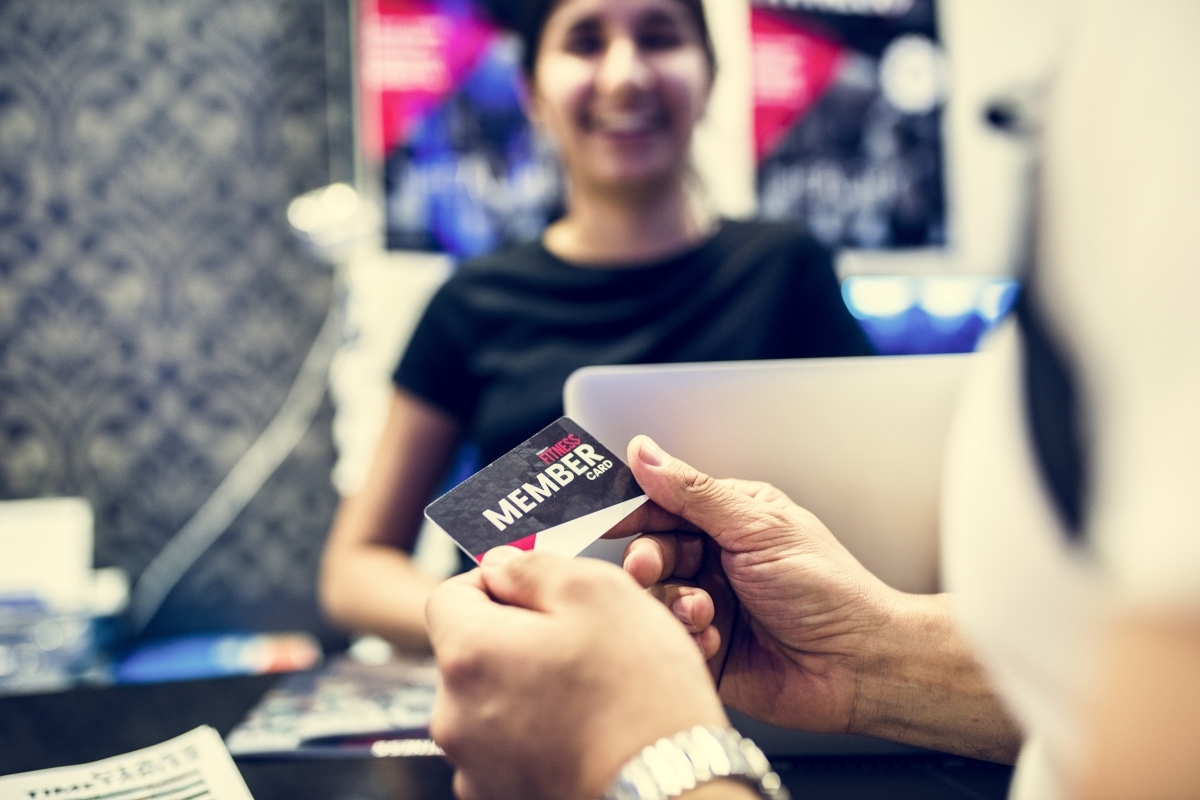 You can charge the vendor for a membership to show their advertisement on your online marketplace. Subscription can be quarterly, monthly, or yearly.
If your business comprises an online store which is selling products or services, you might be interested in useful advice on how to gain more customers employing E-commerce strategy. The following are strategies to reach more customers for your e-commerce business.
First of all ensure your online store is:
Accessible from all type of devices (laptop, PC, phone etc.)
Readable with distinct design and information on it.
To achieve this, your E-commerce store needs to possess a responsive web design and a mobile-interactive theme. Customers expect mobile-friendly sites. Businesses having a mobile-friendly website will conduct more sales against those which do not possess one.
Home page, web store, product pages, and product categories are the frequently visited places within an online store. How are they designed and how to be optimally understood? These questions might be answered by UX/UI design strategies.
You can follow these strategies to make your online store more profitable.
Increase E-commerce Search Usability
Utilize High-Quality Photographs and Good Product Descriptions
Try Personalizing the Home Page
Highlight Consistent and Unique Content
Build Email Lists
Improve Your Social Media Strategy
Build Advertising Strategies
Implement User-Generated Content
Optimize Shopping Cart Functionality
To stop customers from abandoning their shopping carts, you should ensure shopping cart functionality is ideal and easily navigable. The way to know weaknesses is to conduct tests regularly. Check out separate options on a page to lessen shopping cart abandonment.
During the optimization process, you should devote attention to revenue not in conversions since this is the main business goal. Clear the checkout page and eliminate distractions and/or probable places to exit. This will avoid any doubts during the checkout process. Lots of conversion studies have displayed that the lesser clicks during checkout, the higher your conversion rate will be.
Various Payment Methods
A simple way for store admin to pay vendors is by PayPal. PayPal doesn't require vendors to furnish account information, they simply need to use a valid email address to get funds. It's a secure, fast, and extensively-used platform your vendors can love.
Solutions Available To Create Marketplace Websites
An off-the-shelf platform is turnkey software that can be installed straight away. This is a generic software. There are lots of marketplace open systems and platforms that are already built and you simply have to use them for your own like Sharetribe, Spree, Mayocat, WooCommerce, WordPress, Yo-Kart, Near Me and Magento.
WC Vendors Pro
Create your personal marketplace and permit vendors to sell products simply like Envato, etsy, eBay, or Amazon! You can sell digital, physical or variable products on your marketplace.
WC Vendors Pro is the finest way to build your multi-vendor marketplace and earn money from each sale. Afford your vendors the command they need so you can concentrate on growing your business.
WC Vendors Pro expands the functionality of your marketplace to lessen your workload, save you money and time. Continuously updated, features are included the whole time
The front end vendor dashboard offers all the needed features for a vendor to entirely handle their individual products, coupons, orders besides more.
WC Vendors Pro Dashboard
Be sure to check out the WC Vendors Pro Demo to get the latest of how Pro functions.
Pro Dashboard rendering your vendors sales reports an easy affair
Wholly featured front-end product edit/add capacities
Complete support for all product types, Grouped, Simple, Downloadable, even Variable products are all integrated into the front end dashboard
Pro Shipping Module allowing vendors to add each product shipping prices, together with a country table rate system
eBay style feedback mechanism for Vendor Ratings
Shipment Tracking for Vendors to key in tracking numbers
Multiple commission types like percentage, fixed fee, percentage+fee, and also fixed fee + fee.
Vendor-Only coupons that vendors can design to make their personal coupons for just their products, admins cannot build coupons for the marketplace at this time.
Vendor store banners, icons/avatars and added information wholly customizable
Social module for including twitter/Facebook/google+ and lot more
Expanded Order Notes
Customizable template system to set up, tweak and style your store and dashboard any manner you deem fit.
Retina Ready E-commerce Theme
StoreMate for WC Vendors includes retina-ready theme assets. The ultra-crisp icons and graphics make your multivendor marketplace appear striking on high definition phones and tablets.
WC Vendors Additional Widgets
Carry vendors and product accessibility to the next level with our add-on widgets.
Single Product Page
Exquisitely crafted single product page designs of your WC Vendors marketplace
WooCommerce Pages
Exclusive WooCommerce pages with simple page navigation, responsiveness & fast loading times
Grid Layout For Store Listing
Visually attractive grid layout for store listing assures improved user experience and aids to raise conversions
WC Vendors Page Designs
SEO-friendly, Fast-loaded, and gracefully crafted WC Vendor Pages for your site.
BuddyPress Support
Check out our premium BuddyPress theme with Elementor page builder support
Another solution is Storemate Dokan which saves you hundreds of work hours while designing an online marketplace. This makes it the leading Open-source Multi Vendor Solution.
It is feature rich on account of its offering the best frontend dashboard functionality to its vendors, easy customization, finest customer support and fully compatible with any theme that supports WooCommerce.
Moreover, it supports several payment gateways, whatever be the preference of your customer. It makes it easy to create any type of marketplace that you desire.
It's a total website building toolkit for Multi-vendor Marketplace. You can combine the most powerful E-Commerce Software To Your WordPress Site and turn it into an online shop and begin selling straight away. Integrate the finest multi-vendor marketplace on WordPress and earn through commissions with products varying from digital to physical. Moreover, Dokan Pro allows you to carry your marketplace to the next level with specific features such as selling management, UI, shipping management and tax options.
Dokan lets you take vendors and product accessibility to the next level with their add-on widgets. The WooCommerce Pages ensure an improved user interface with simply understood page navigation, responsiveness and fast loading times.
Storemate contains the plugin, Max Mega Menu. This permits automation of mega menu, enables showcasing of product categories and adding them to your site widgets. In addition, you also avail the different handy widgets of StoreMate to upgrade your store and product display. Such widgets include category widget, vendor with products widget, vendor listing widget and category with subcategory widget.
Conclusion
There is considerable difference between managing a multi-vendor store and managing a store with a single vendor. The challenges of managing a multi-vendor store can be eased by breaking it down into each component. By knowing each component , you can ensure you hit every one.
The digital strategies for e-commerce stores that are listed are a little part of the opportunities your business can employ to reach more customers online. The point of this article shows ideas which can be built into working sales.
Interesting Reads: