Do you wish to create a membership website? Want to know which membership plugin is best for you? Well, choosing the right membership plugin for your WordPress membership website is extremely important. It will help your business to perform better and provide you with a lot of opportunities for growth. Here in our article, we are going to have a look at some of the best options available to us.
What should you look for in your WordPress membership plugin?
There are a huge variety of WordPress membership plugins available to us but not all of them have all the important features that are required to design a perfect membership website. Some plugins offer different subscription levels while others offer drip content features. So you must be very careful while selecting your plugin. You also need to find out which payment gateways you wish to use for your website. Here we have drawn a comparison between two very popular WordPress membership plugins: Ultimate Membership Pro and Restrict Content Pro.
Also Read: Awesome Reasons To Choose WordPress To Build Your Marketplace
Ultimate Membership Pro:
Ultimate Membership Pro is a very popular WordPress membership plugin using which you will be able to control all the premium content of your website. You will be able to sell unlimited subscriptions and receive payments using various popular payment gateways. Ultimate Membership Pro plugin provides you with powerful admin functionality. The front-end is both beautiful and interactive. You will easily be able to manage your subscriptions by means of your website.
Given below are some of the most important features of Ultimate Membership Pro :
Multiple payment gateways: The plugin supports a number of popular payment methods and gateways like Stripe, Paypal, Payza, 2Checkout, Braintree, and Authorize.net.
Periodic billing subscriptions: You will have the opportunity to collect recurring payments from your users by creating periodic subscriptions.
Unlimited memberships: You will be able to create an unlimited number of membership plans for your users. You can also give free trial offers to your users.
Drip/Scheduled content: The plug-in also provides you with drip content functionality. You will be able to release scheduled content on a specific date only.
Email notification: You will be able to send customizable email notifications to your customers from time to time. This will keep them updated about the happenings of your website.
Also Read: Steps To Grow Your Email Marketing List
Restrict Content Pro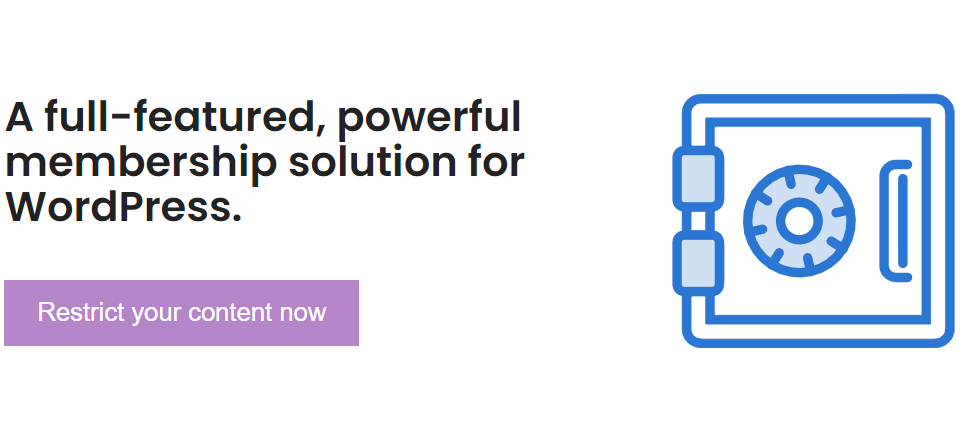 Restrict Content Pro is a fully-featured and highly powerful membership solution for your membership website. The plugin lets you lock the exclusive content of your website and give access to the valuable members only. Restrict Content Pro is very simple and is quite easy to work with. It also provides you with various payment methods and built-in integrations.
Interesting Reads:
Top WordPress Payment Gateway Plugins For Easy Digital Downloads