This internet thing is a voice for all who know how to access it. People speak out their mind, share what they experience; all through the internet. And we ourselves, do the same by reviewing the products we buy, services we undertake, restaurant and hotels we visit. A lot of reviews are available online that make choosing a product easy. People trust online reviews more than anything else. Now, in this blog post, we will cover the best Review plugins that you can choose for your WordPress website.
This digital space is an e-commerce platform. To leave a mark, it's important to stay up-to-date.  So, if you run a website, you need to get a review plugin for the same. It's crucial because guest users can review your genuinely useful content and take cues from them, you can work on to improve your product/service. Now, in this blog post, we will cover the best review plugins that you can choose for your website.
WP Review Pro
WP Review Pro is a professional and a clean review plugin which requires no coding for customization. It offers full control of your color scheme by providing unlimited colors, review box size, and a number of criteria. Its other features include:
Display the reviews in a fixed position on the page
Readers can cast their opinion with a single-click rating,
Reader can also leave their review and rating via the comments at the bottom of the post
Rich snippets; one can add the relevant Schema.org markup that powers them
This plugin is lightning fast and speed optimized
Fully compatible with caching plugins, too.
CSS animated reviews
Automatic star rating on thumbnails
100% fluid responsive and compatible with all theme
WP Product Review Lite
WP Product Review Lite is a free product review plugin which only needs a single mouse click to convert a post into a review.  Its appealing review boxes are split up into multiple parts, with space for a fixed number of criteria (and a rating out of 10), and pros and cons. Its other features include:
Add a thumbnail image to the review box, as well as two affiliate links
Customize your reviews completely
Choose typography, positioning, and colors
Use different colors for different types of rating. Let us say, green for a high rating and red for a low rating.
Users can review individual products and grade different details about them.
Enable user reviews
Also, add Schema markup to the review posts automatically.
Taqyeem Review Plugin
Taqyeem is a premium review plugin which lets you add ratings and reviews to the posts, pages, and custom post types. It also provides the functionality of customization with options to create the perfect rating addition to your website. Users can easily change the fonts, image, colors, style, and the criteria with this review plugin.
Its other features include:
A Sleek and neat design offered with a dark and a light theme. These themes can be further customized with unlimited colors
Customize the typography from a selection of 600-plus Google fonts
Full and half-width summary boxes
Three types of review systems: stars, percentages, and points
Additional review functionality in the form of three dedicated widgets: best, recent, and random reviews
Add the relevant schema markup that populates rich snippets
WP Reviews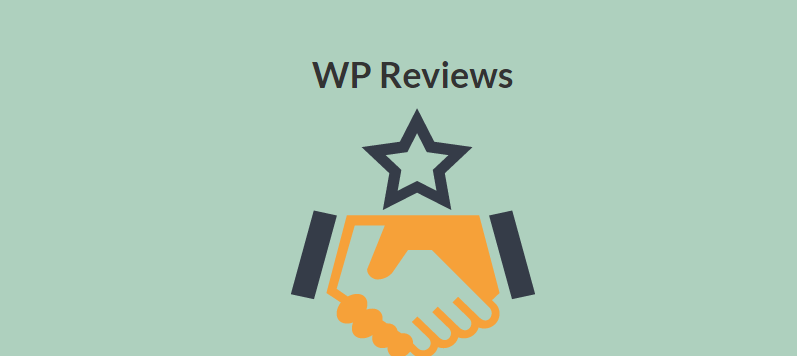 You can build a complete review and rating site using WP Reviews plugin. This review plugin creates clean and organized boxed reviews that have the space to include a large product image, product details, editor, user ratings and an affiliate link button at the bottom. Available as a part of a three-plugin bundle, costing $69, its additional features are:
Add an unlimited number of custom criteria
Reviews are added to your post using shortcodes
Supports two dedicated widgets: top reviews and recent reviews
Adds schema markup by default, to boost CTR coming from the SERPs
Responsive design
Easy to use
WP Customer Reviews
This review plugin lets your customers review things on your blog/site by allowing viewers to write a star rated review about the products on the site. The reviews are moderated so you have the power to decide what appears on your website. Other features of this plugin are:
Lightweight and a powerful free plugin
Setup a specific page on your blog to receive customer testimonials
WP Multisite and Multiuser (WPMU / WPMS / WordPress MU) compatible.
Multiple anti-spam measures to prevent automated spambots from submitting reviews
Works with caching plugins and custom themes
Includes an external stylesheet so you can modify it to better fit your theme.
Shows aggregate reviews microformat
Validates as valid XHTML 1.1 (W3C) and valid Microformats (Rich Snippets Testing Tool)
Conclusion
I hope that this article helped you a lot in order to find the perfect Review Plugins for Your WordPress Website. So, which one is your's favorite? For any query feel free to comment below. Thanks for reading.