BuddyPress is a popular plugin that lets you create a complete social networking site of your own. It is everything you need to start your own self-hosted and WordPress-powered social network. BuddyPress just like WordPress is an open-source and self-hosted platform. It is a completely dynamic and easily extendable plugin. Therefore your BuddyPress Hosting must be powerful.
BuddyPress being a huge platform having dynamic content such as activity, newsfeed, members, connections, etc needs a wide range of content from the database. It is possible to run BuddyPress on shared hosting, but it will not result in good performance gains and scalability of a powerful server dedicated only to your site. So if you aren't hosting a lot of media, 10-20 Gb is enough for most sites.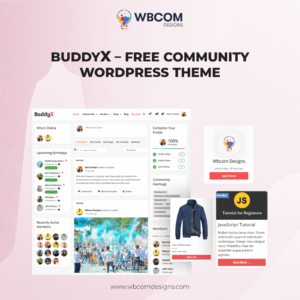 Recommendations for BuddyPress Hosting
The Ideal BuddyPress Hosting Server Setup will be a virtual private server(VPS) and RAM (2GB or more). The primary thing is reading and writing to the database quickly so a server with a solid-state drive (SSD) is preferable for fast speed.

you can set up your server as per your requirement, and it will be easier for you to scale up in the future when it is required.
Most of the users prefer managed Virtual Private Server (VPS) as it offers the benefits of a full private server but at a lower price along with support from the web hosting provider.
A VPS is a step above a shared server and if you know what you are doing you can turn your virtual private server into something that can host small and medium BuddyPress communities.
MilesWeb
They offer the best VPS hosting, along with fantastic technical support and a 99.95% uptime guarantee. My suggestion is to go with the V1 and V2 plans that they offer.
V1 Plan offers 2vCPU, 2 GB Memory, 50 GB SSD Storage, 200 GB Bandwidth, and 1 Dedicated IP. You can purchase this plan at $9/mo.
The V2 Plan offers 2vCPU, 4 GB Memory, 100 GB SSD Memory, 300 GB Bandwidth, and 1 Dedicated IP. You can purchase this plan at $15/mo.
You can simply initiate a chat or drop an email to MilesWeb Team and they will get your account setup in no time.
If you think that $15/month is expensive as if compared with shared hosting services, think about the value of 99.95% uptime, performance, and the best technical support.
It's worthwhile to invest a little more for a better future of your BuddyPress website.
Knownhost BuddyPress Hosting
KnownHost's VPS packages are built for speed, security, and scalability. All our hosting solutions are fully optimized and secured. They offer shared/reseller hosting starting at $3.47 per month, SSD-Powered Managed VPS at $28 per month, KVM CLOUD MANAGED VPS at $50.40 per month. Managed Dedicated Servers at $ 135.15 per month.
KnownHost will have you fill out a form to purchase hosting, and within 24 hours they'll get you set up with your brand new server, paid on a month-to-month basis.
FastComet BuddyPress Hosting
FastComet provides you stunning Cloud Hosting with their 24*7 expert support. They offer Free Domain, WordPress SSD Hosting, Free CloudFare CDN for huge content, 45-days money-back guarantee, and much more. They are ideal for hosted BuddyPress services.
Their plans start from $2.95 per month in which they provide 15GB SD Space. Their ScaleRight starts from $5.95 per month in which they provide 25 GB SSD Space. SpeedUp plans start from $9.95 per month and provide 35GB SSD Space.
Therefore, your BuddyPress Hosting server must be a strong one as there is a wide range of databases to be managed.
By building a community of like-minded people you can share innovative ideas and interests, as long as your web hosting provider can handle the amount of traffic.