We continuously make efforts on updating our BuddyPress addons with advanced features and make sure these are up-to-date with the latest trends. In this way, we have added support with a new popular community or social networking plugin to our BuddyPress Newsfeed.
Introducing Support with BuddyBoss Platform Plugin in BuddyPress Newsfeed:
BuddyPress Newsfeed allows admin to combine all personal, mentions, members, favorite, groups, friends, and following activities in one place to show on BuddyBoss members activity page with a new tab called Newsfeed just like on Facebook.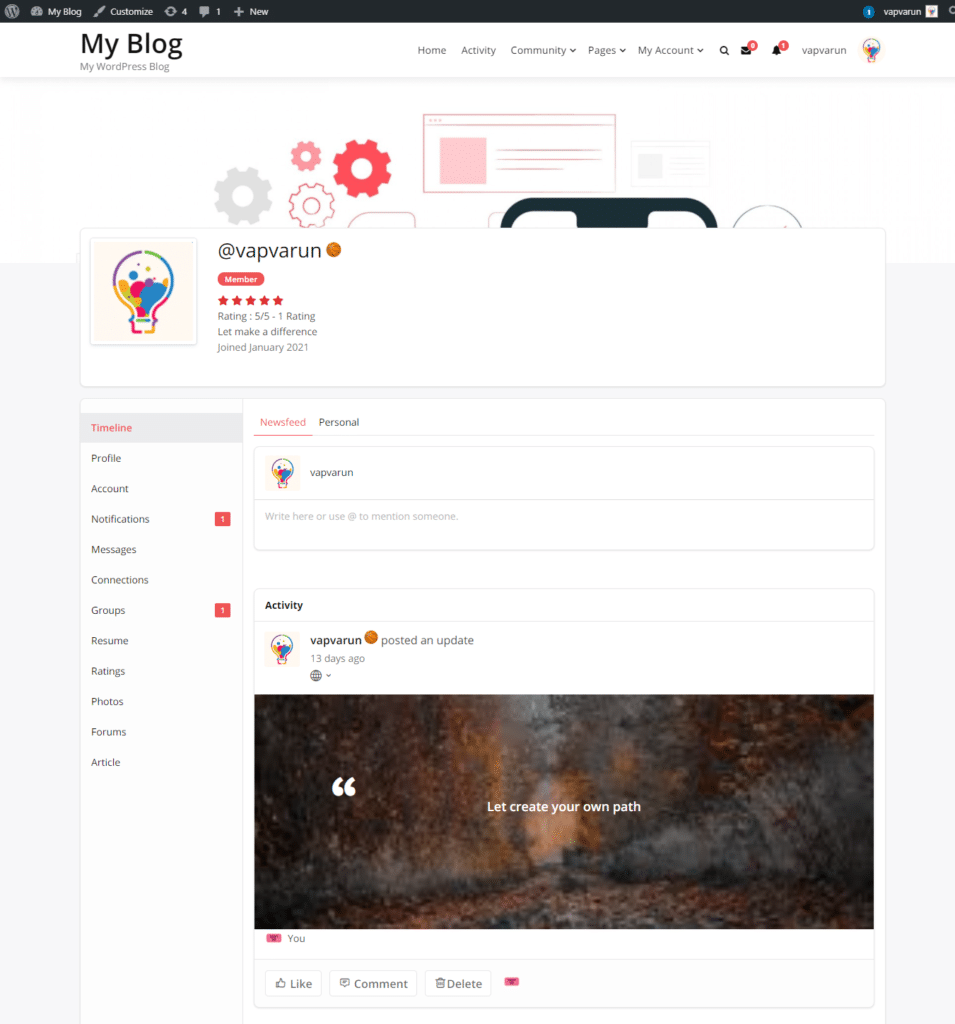 Admin can show either the Personal or Newsfeed tab as their first tab on BuddyBoss member's profile or timeline. Also can allow users to post activity directly from Newsfeed.
Apart from a combined tab for all activities, members get a separate tab for their personal activities on their BuddyBoss profile timeline.
Final Thoughts
With the latest update, you can integrate BuddyPress Newsfeed to your BuddyBoss powered online community website to merge tabs into a single tab that shows all member activities. Try this plugin to enhance the feature of your social networking or community website.
Interesting Reads:
Benefits of Social Logins in eCommerce Websites
How To Build An Online Training Website?