Want a fresh, innovative, creative and uncluttered design for your online agency or company website? Why not take a cue from this blog where we discuss the top 10 WordPress business themes which have continued to be popular throughout 2020.
WordPress Business Themes
Divi Business Theme
Elegant Themes' Divi is a design-oriented, feature-rich and deeply customizable theme meant for users who want their websites to be as visually appealing as it can get. With tons of pre-created and professional templates and layouts and independently certified security features, Divi is no doubt the top-ranking business theme. The theme extends the functionality of extensive SEO, mobile-friendliness and configurable widgets, shortcodes, powerful page Builder along with great graphics. It is utterly lightweight, easy to master and fast-loading business theme
Uncode Business Theme
Uncode business theme is an attractive option to go for if you wish to give your site visitors an accessible and intuitive interface. The theme has a professional, highly interactive and supremely engaging feel. Powered by the latest web development tools, Uncode incorporates HTML5 coding, customizable CSS3 styling, and powerful Bootstrap design. It pays due attention to all the details while offering extensively customizable typographical options and advanced color schemes.
The theme is fast to load, bundles with the Visual Composer tool. Uncode integrates seamlessly with WooCommerce, so you can create your own professional online stores, providing site visitors the opportunity to buy your products/services. Integrated with the WPML plugin, the theme lets you monetize your business idea with people across the world.
Also Read: Top 5 Lightbox WordPress Plugins
Circle Flip Business Theme
Circle Flip is a stunning WordPress business theme that allows an unrestricted and complete one click demo installer. The user-friendly interface and a modern layout of the theme make it an impressive choice for your one-page site. The site is WooCommerce and WPML integrated and also includes a revolution slider along with search engine optimization.
Massive Dynamic Business Theme
If you are looking to designing a highly comprehensive and flexible packaged website, then Massive Dynamic will be the right pick for you. With over more than 70 completely unique shortcodes, the theme offers full functionality with many different headers, footers, navigational bars and templates, all major integrations, 42 demos, and a demo importer. Its Bootstrap framework lends responsiveness to the business theme and users can edit their portfolio in real-time. The theme offers custom CSS and is SEO ready.
Specular Dynamic Business Theme
Spectacular is an extensive and highly customizable business theme. It lets you sample the content by trying out the demo and personalizing it, all for free. The theme promises increased audience engagement and maximum exposure. It has 28 templates, 30 demos, 8 different blog styles, Visual Composer built just for Specular, jaw-dropping Parallax sections and visual effects, Revolution Slider, Layer Slider, elegant header options and unique layouts. The theme does not require any coding knowledge or skill. With the latest web technologies and a Bootstrap end-user framework, Specular is a fully responsive theme designed for all platforms.
Bostan Business Theme
Boston is a serious yet bright business theme that appears quite professional. It carries a fresh and well-structured feel that makes it technologically desirable. Adorned with great features like Projects Carousel, Clients Carousel, Team Members Carousel, and Testimonials Carousel, this business theme is bound to impress people. You can customize the theme to its core with plugins such as Revolution Slider and Isotope Portfolio have been packaged with the theme to provide users the ultimate website crafting experience. It is a retina responsive theme with a drag and drops page builder, an advanced options panel, unlimited colors and wide boxed layout which make the websites look uncluttered.
You Business Theme
If you are looking to give your online website a trendy band young look, then you should surely go for the 'You' business them. It is totally meant for this tech-savvy generation who can make up a major portion of the audience base for your website. Readily responsive, this business theme offers 10 professionally designed demo to offer you a big basket to choose from.
Its premium Visual Composer, drag and drop page builder and the elegant Revolution Slider have been packaged to let the site owner style any demo or template page to suit their visual, graphical or branding needs in the way they like. WooCommerce integration, flexible bbPress, and the dedicated social forum plugin are plus ones that you will not miss in this theme. 'You' has a fresh appeal that is playful yet serious at the same time.
Get This Theme
Infinite Business Theme
Infinite is a smooth and responsive WordPress multipurpose business theme. Robust, adaptable framework with 15+ demo websites and template pages. features GoodLayers drag and drop page builder, layout customization, single click demo import tools, and an advanced admin panel. It also includes the top 3 of the sliders from Codeyon for free, so it's a win-win situation for you if you choose to go for the Infinite theme.
The best lightbox plugin, lightbox comes included with Infinite as well. With WPML and WooCommerce integration, the theme boasts of 14 blog layouts, 9 portfolio layouts, 6 gallery layouts, and Search engine optimization.
Studio 8 Business Theme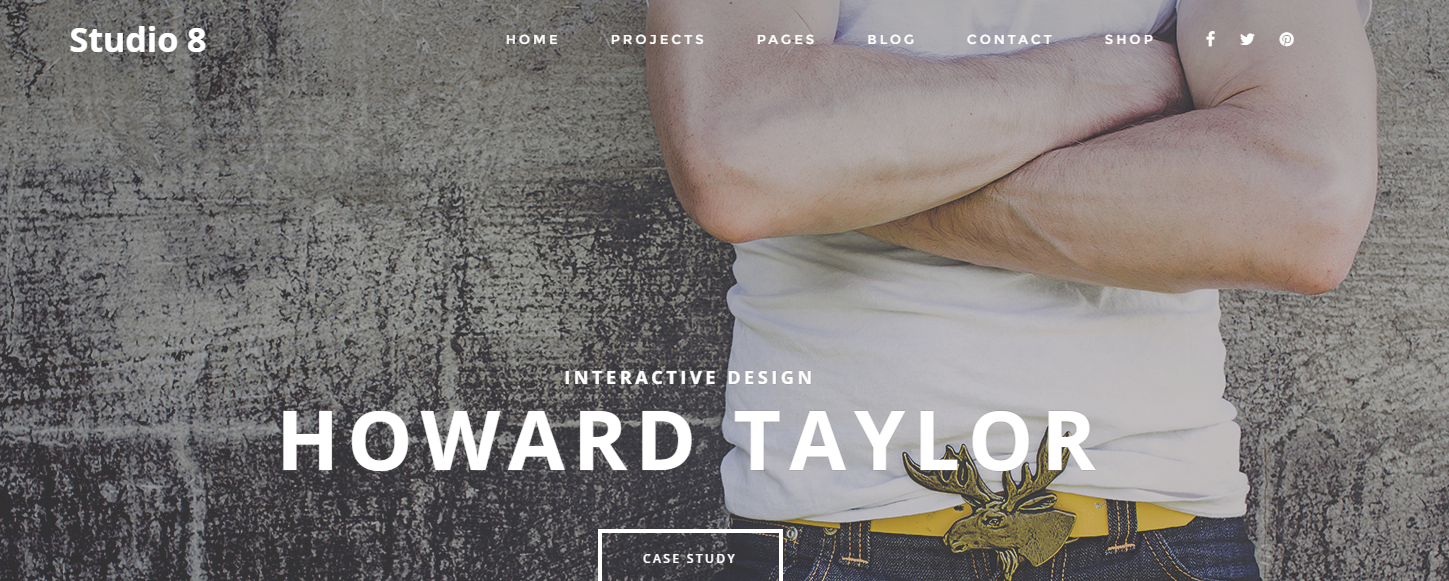 Studio 8 is a theme that is an impression-maker minimalist top WordPress business theme. It is responsive and features a full-screen background gallery for featured work, portfolio layout and blog, stunning hover effect, and an Ajax contact form. The theme is easy to set up and everyone can build an impressive business page, regardless of their skill level. Developers handle the installation and configuration process for or non-technical users who wish to use this theme.
Unbound
Unbound is a multipurpose business agency WordPress theme which comes with 25+ corporate agency multipurpose designs to let you built the website of your dreams.
This theme is powered with 100+ template blocks with drag and drop feature.
It also comes with 150+ pre-built inner page templates to help you get started with ease. Other features of this theme include customizable header and footer styles, advanced theme options, custom elements, 10+ portfolio element designs and more.
Wrapping Up
So, this was our top picks of the best WordPress business themes of 2020. All these themes offer incredible features which you can use to create a business website of your own.
We hope you liked this article. If you have any suggestions for us, let us know in the comments below.
Interesting Read: Quick Ways To Improve Click-Through Rates Instantly