WordPress is the best place to start if you are looking to have an online business. It has the finest themes with a pool of features! You can choose one depending on the kind of business you have, the features you require, and so on. If you want to build a place online, you have to ensure that everything is perfect! Your customers are always online and therefore it becomes essential to curate your marketing strategy accordingly. 
Importance of having a WordPress theme for business: 
Having a website that is attractive with proper functionality attracts a lot of visitors. These visitors can then end up becoming your loyal customers. More traffic means more engagement and ultimately – more users. Typically, your website should be able to showcase your products in an efficient manner, allow visitors to browse through them, be responsive and work on all mobile devices, have an online payment system, and be simple to use. This will help your brand create a strong presence online! 
Let's explore some of the best free WordPress themes for your business
1. Astra
A popular WordPress theme, Astra has everything you need. It comes with multiple demos that help you kickstart the whole process. The customization is extremely simple and you can play with fonts and colors to build a website that looks amazing. You can also create custom layouts according to your requirements. Some other notable features include pre-built websites, super-fast performance, header options, blogs and archives, and seamless integration with other essential tools. If you are just starting out or are a business leader, Astra is ideal for you!
Know more about Astra – here. 
Also Read: Ultimate Online Project Management Tools 2020
2. OceanWP
OceanWP is another free WordPress theme that you can use to build a presence online. It has some pre-built demos that you can use to launch your website in minimum time! Now you can create an online store in just a few clicks! Oh, and it has the fastest load time and is SEO friendly. It is used by developers and hobbyists from all around the globe. It is eCommerce ready, translation ready, and has an awesome support team. Get this theme today and get started! You cannot go wrong with this one-of-a-kind theme. 
Check out this amazing theme – here. 
3. Zakra
Zakra is designed to fulfill all your needs. It is easy to set up and can be used without any issues. Have a well-functioning website in minutes with Zakra! The theme is translation ready and helps you in increasing your customer base. It is a powerful and multipurpose theme that provides you with endless possibilities. Some other features include easy customization, light-weight framework, and fast loading. It also provides you with seamless WooCommerce integration. Lastly, it is responsive and user-friendly – it looks great on all user devices and can be used easily by your users. In short, Zakra is a one-stop-shop for everything you want!
Know more about this fantastic theme – here. 
4. Vega
If you are looking for a versatile multipurpose responsive theme, Vega is ideal for you. It has a clean and pixel-perfect design layout that will attract customers from all over the world. It provides you with premium-like features that are bound to enhance the overall user experience. It has a modern one-page design, a front-page parallax image header, parallax backgrounds, animated content and so much more that will make your website exemplary! There are also color options, blog articles, and multiple layouts. In a nutshell, Vega is a modern generation theme for your business – so download it right away!
Get Vega – here. 
Also Read: The Best Ecommerce Tools to Grow Your Online Business
5. Hestia
Hestia is a theme that is out of this world – and it's free! It can be used to create a website for different kinds of businesses – it seamlessly fits into all types. The theme is multipurpose and responsive. With layouts that are incredible and elegant, it lets you design a website according to your preferences in no time! It is translation-ready, SEO friendly, and works well with WooCommerce. It comes with demos and video tutorials – to make the whole process easy for you. The theme will help you create an unforgettable website that will attract visitors and convert them into customers. If you want a slick design that is of the highest quality – Hestia is the one for you. 
Know more about this great theme – here. 
6. Astrid
The goal of Astrid is to help you create a website that beautifully showcases your products and services. It provides you with logos, fonts, color and widget settings and so much more. It is responsive and works seamlessly on user devices. It also has a lot of interesting options that can be used to customize your website. It is translation-ready, has different theme options, and has a live customizer for you to preview changes as you are making them. It is updated regularly and has an extraordinary support team! You can also access translation files and expand your reach all over the world. Its standout feature is the header image – where you get overlaying texts and images. 
To check out this theme – click here. 
Conclusion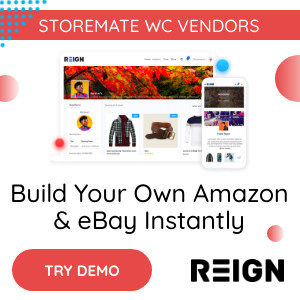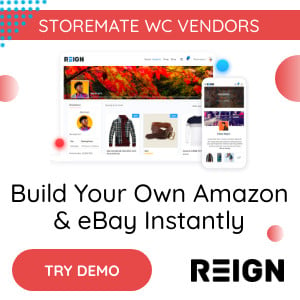 Well, there you go! These are our picks for some of the most awesome themes for your business! We hope you now have a clear idea about how to proceed. What are you waiting for? Get going – pick a theme that suits your business well and create a beautiful website for your brand! All the best!
Interested Reads:

WPLMS- Learning Management System for WordPress, Education Theme
Top Dental Themes For WordPress 2021
Best Masonry, Grid style WordPress Themes
---