What methods are you using to grow your website ranking? No idea! Go through with this article, here I will tell you the best ways that can improve your site ranking without any pay. Seems Good! right? Let's follow the simple and easy way we can call it "Piggyback Strategy". It is a method of getting a presence on some of the popular sites that will help you to place your keyword result easily on search engines. If you will type your selected keyword on any search engine like Google, Yahoo, and Bing, you will get some site names added to your keyword. Want to know the reason. Why does it happen? Simple! If you have placed your content on video websites, document sites, social networking sites. These sites will help you to find your keyword search very fast. Some popular sites where you can share your content
1.Doc websites
Share your content in the form of pdf and presentations on the document sites, that will boost your keyword reach on search engine. Submit your doc on various sites, some sites will ask for only pdf or doc and some will go fine with presentation/image sliding form. Some of the best doc sites you can use for your content sharing:
DocStoc
Scribd
Google Docs
DocHub
Slideshare
2. Video websites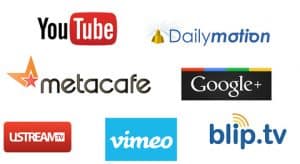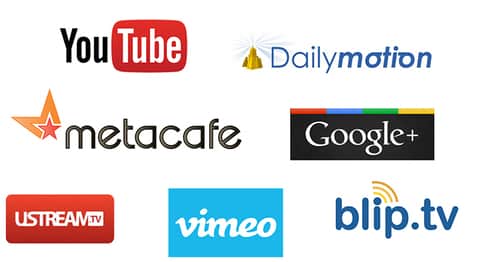 Share your content in the form of videos. Get higher ranking for your favorite keyword and product. Use your keyword and product content in the form of content and link with any of the video websites to get high rank and reach. Checkout some popular Video websites you can use for content share:
DailyMotion
YouTube
NetFlix
com
vimeo
com
3. Social networking websites:
Share your contents in the form of articles, images, videos on social networking sites. It will boost your keyword ranking and website ranking. There is large target audience you can find related to your product and keyword. Go to the social networking sites, just link your favorite content over there, grow your keyword rank in a simple and easy way.
Facebook
Pinterest
Twitter
LinkedIn
Google+
Youtube
4. Q&A Websites

Last but not the least, you can share your content in the form of questions and answers on the Q&A websites. Lots of traffic you can gain from these sites for your keyword and into your product website. These sites are really very beneficial to catch your target audience like if you will put any question or provide any quality answers, the audience will surely visit your website. Some popular Q&A sites, where you can post your content:
Yahoo Answers
Wiki Answers
Quora
Blurt it
  Wrapping Words!
Content is the king of marketing! So make sure to submit the quality content anytime anywhere. Your article will fully optimize but if your content is poor, people will bounce off your website. Nobody will recommend your website to others just because of lack of quality content. Your content should be attractive plus linked to the above-suggested sites. Very sure! You will get the huge traffic to your website.