We constantly make efforts on enhancing the features of our WordPress themes. In this way, we have added Youzify (formerly Youzer) support to our BuddyX Pro theme which is the premium version of our free online community theme "BuddyX". Youzify is the best WordPress user profile plugin for making your community or social networking websites more interactive and engaging with an amazing user interface. It works easily with the BuddyPress plugin or the bbPress plugin.
Added Youzify Plugin Support to BuddyX Pro Theme
BuddyX Pro is a highly flexible and responsive theme to create any type of website with social features like Social marketplace and social learning websites with support for WooCommerce, bbPress, WC Vendors, LearnDash, BuddyPress, and Elementor page builder.
Features of Youzify Plugin
15+ Profile Tabs for Overview, Info, Media, Activity, Friends, Groups, Messages, Notification
Styling Options ( Title color, Icons Color )
Unlimited Color Schemes
Unlimited Profile Structures ( drag and drop )
Advanced WordPress Author Widgets
Control All Profile Tabs ( Title, Visibility, Order, Icon, etc.)
Posts & Comments Real-Time Pagination ( No Refresh Required )
Smooth Scroll and many more
Member Directory Layout
The integration of Youzify plugin in the BuddyX Pro theme changes the overall look of the online community powered by BuddyPress. It enhances the UI of the online community to the next level with clean and attractive layouts. Using Youzify in an online community is the best way to create and manage various member types easily, and also get a separate directory for each member type.
Group Directory Layout
With the support of Youzify plugin in BuddyX Pro theme, you will get an interactive group directory layout for all group types either is a public, private, or secret group. It allows setting default group avatar, cover. Also, you can style group header elements like group title, icons color, meta color, etc. 
BuddyPress Member Activity Stream
With the support of the Youzify plugin in BuddyX Pro theme, the member activity stream became more interactive and beautiful that engages the user to your community. Youzify allows controlling activity post types visibility, sets the number of "Activity Posts" per page on Profile. It has two profile header styles horizontal style and vertical style.
Also Read: Top 7 Coaching WordPress Themes In 2021 
Forum Page Layout
For the forum feature, it requires bbPress Integration. BuddyX Pro theme is compatible with both bbPress and Youzify. With the integration of both plugins, you will get an interactive layout for the forum page that enhances the layout and features of your forums within your online community.
Conclusion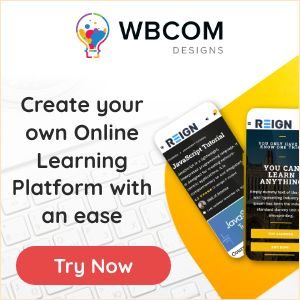 Youzify is the ultimate plugin for the BuddyPress-powered online community platform. It enhances the overall look and features of the user profiles. So, try today BuddyX pro theme to make your community stand out from the crowd. Feel free to contact us with any suggestions or enhancements which you would like to see next on the BuddyX theme.
---
Interesting Reads:
BuddyX : A New Free Theme for WordPress LMS Plugin LifterLMS
How to Start a Nonprofit Organization?