WordPress continues to dominate the world when it comes to website development and customization. The platform has been constantly evolving at a pace where it has been the number one choice of people worldwide to develop informative websites and portals. Large and small businesses have taken a detour to WordPress features to initiate their journey and develop content, media, and posts through Nutrition WordPress Themes to lure the traffic and monetize their content to earn significant profits. 
The leading factor governing the popularity of WordPress is its compelling themes and designs that can be enticing to many netizens and people around the world. In recent times the value of proper food and nutrition combined with a raging pandemic has brought forth information worthy WordPress websites that are catering exclusively to the health sector of the world, these websites offer medically certified information and data on how nutrition and health arena can be further digitally explored and develop into a market offering some serious life-altering changes and lifestyle regimes. With a boom in this sector, many businesses and entrepreneurs have invested their time curating some of the most carefully drafted nutrition themes to let the people be aware of the impending health sector commentary and reports. 
Five Leading Nutrition WordPress Themes
Pesto is a modern, stunning and visually captivating food and recipe blogging WordPress Theme for cooking enthusiasts and food bloggers. Are you a food blogger and you wish to share your recipes with the world? Or have you launched an e-commerce website to sell kitchen items and cookbooks? Well, WordPress provides you with several foods blogging themes that are perfect for the food industry.
These themes will allow you to present your recipes in an eye-catching way. You will be provided with several inbuilt recipe layouts using which you will be able to share your content with your audience.
Pesto is a food blogging, magazine WordPress recipe theme that has a modern and stunning design. The theme allows you to display your recipe before your viewers in an exceptional way. Pesto is perfect for food bloggers and cooking enthusiasts. You will be able to create attractive food blogging websites within very little time. Pesto also comes with multiple plugin support that will help to add new functionality to your WordPress website.
Also Read: 7 Steps to Building an Online Community
Here, we have mentioned some of the most striking features of Pesto. All these features will help you in designing the perfect food blogging website for yourself.
Cookery Lite 
Cookery Lite is a flagship theme and pops up first on search when you explore the WordPress nutrition category. Nutrition WordPress theme is light, fast, and breezy and offers some of the most sophisticated design layouts with interesting fonts to work with. The theme can also be customized according to one's preferences and is faster to process and load. This theme comes with a set of recipe plugins to assist the blog/website and to make it more convenient. Cookery lite is SEO-friendly to dominate Google and browser searches. Apart from that, the user interface is mobile-friendly as well for comfortable viewing. 
The list of plugins also includes features such as recipe keys, cuisine search, nutrition information to have a balanced approach, the content posted can also be shared on various social media platforms to increase the analytics of the website and help maintain equilibrium. Additional benefits include newsletter facility and woocommerce compatibility. 
Diet Shop
Diet shop theme is a complete package theme that offers an e-commerce experience by collaborating with all the healthcare and nutrition elements by keeping them together at one place,i.e featuring categories such as gym/fitness, health clubs, nutrition, weight loss, and nutrition to accommodate heavy traffic and also assisting them in buying and selling of healthcare supplements and more. This particular theme acts as a market and can be customized accordingly to facilitate the sale and also can be transformed into a blog to add regular posts on health and nutrition programs, diets, and fitness routines. The theme is well made and created to cater to the sector of nutrition where businesses and brands can come and align their ideas, adjust the elements to have a fully-fledged website working in a few minutes. The website is also compatible with some of the most famous plugins such as Gutenberg, Wp Super Cache, Contact Form 7 for a wholesome experience. 
Fitness Insight
Fitness Insight is a multifunctional theme that caters to many categories packed all together such as health coach, yoga, health experts, fitness enthusiasts, spas, weight loss, nutrition, fitness appointment, physiotherapy, sports equipment, and many more. The website offers extreme customization measures where businesses who wish to explore these areas and sectors can select this theme, align the elements, fill in the information to have a website that is fully furnished and functional to generate good money. The theme can be further polished by adding multipurpose plugins to ensure data collection and analysis. The theme is SEO and mobile device friendly and also comes with a clean user interface for better virtual interactions and connections.
Also Read: What is WordPress? An Overview of the World's most popular CMS
Nutrigen
Nutrigen lite is another alternative for having a smart nutrition theme in WordPress. This particular theme addresses the need for information for categories such as health centers, fitness, diet, and nutrition and offers a multidisciplinary approach to make the content more compact and easy. The theme receives regular updates and is highly functioning and smooth to work with. The plugins that can be associated with this theme are Jetpack, Contact Form 7 to make the website more responsive and SEO friendly. 
VW Health Coaching
VW Health Coaching is another diverse multifunctional theme that caters to many categories such as nutrition, fitness, medical services, corporate wellness, dietary supplements, life coaches, and organic shops to accommodate a wide variety of services allocated to the sector of Nutrition. Nutrition WordPress Theme can also be transformed into a health blog and the extremely clean user interface adds much more finesse to the template and the layout. The theme also offers an exclusive gallery where people can upload their own images of products and health supplements to boost sales. The theme also provides an engaging user interface, is SEO friendly and a space for customer feedback to have a two-way connection with people all around. The content uploaded with the theme is also shareable to increase visibility and traffic. The navigation is also effortless to provide a hiccup-free experience and easy responsiveness.
Also Read: Benefits of Building an Open-Source Knowledge Base
Conclusion On Nutrition WordPress Themes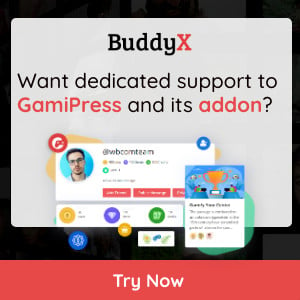 Nutrition WordPress themes have been on a rise these past years as people are getting more and more conscious about their eating habits and making healthy lifestyle changes to secure an equilibrium in their daily life, these themes can assist the business and health professionals to have a social standing. With such design and layouts that these themes offer excellence that this sector is deserving of.
Interesting Reads:
How to Start Your Own Social Network Website?