The eCommerce industry has been growing tremendously over the last decade, and the trend is here to stay. 2020 brought the worldwide COVID-19 pandemic, and consumers now prefer buying everything online, trying to avoid going to crowded places and malls. With more and more opportunities coming up for the retailers, the eCommerce world has grown a lot beyond the regular Amazon and eBay. In this article, we will look at some of the most popular online marketplaces in 2021. For your convenience, we have also divided them based on what type of products they sell.
The 'Everything' Marketplaces:
Amazon:
Founded in 1994, Amazon is arguably the most popular online marketplace in the world. It sells a wide range of physical products and also supports many digital product types. Amazon allows both used and new items to be sold.
eBay:
eBay was founded in 1995, and is the world's largest used item marketplace. eBay is best known as the go-to place to quickly list your items without having to go through an extensive verification process. Unlike Amazon, eBay also supports bid-based transactions.
AliExpress:
AliExpress is the retail-consumer-oriented sister company of China's biggest commercial market, Alibaba. It was launched in 2010 and has become the go-to solution for products made in China.
Flipkart:
Launched in 2007, Flipkart was originally an exclusive hardware store. Gradually it has become a dominant force in the global electronics market. As of today, Flipkart also offers merchandise types like clothes, books, and furniture.
Electronic Marketplaces:
NewEgg:
NewEgg was launched in 2000 and has proven to be one of the best marketplaces for computer hardware and consumer electronics hardware.
Rakuten:
Founded in 1997, Rakuten is Japan's version of NewEgg. It is based in Tokyo and is the largest eCommerce website in Japan generating some of the highest sales numbers in the world.
Vintage, Fashion, and Handmade Marketplaces:
RubyLane:
RubyLane provides antiques, collectibles, vintage art, dolls, and a lot more. If you are looking to design your interiors with vintage products, RubyLane is the site you must visit.
Etsy:
Etsy provides an easy source of income for people who love making handmade products. It is the ultimate go-to platform for all handmade things.
Auction Marketplaces:
eBid:
After eBay moved towards a more traditional eCommerce approach, eBid became the most trusted platform for auction-based transactions. It operates in 100+ countries and supports a number of currencies and payment options like PayPal and Skrill.
Bonanza:
Bonanza is famous for being the digital version of a flea market. Here you can find rare and unique items that you would never even think of. It also has a collection of used items up for sale.
5 Marketplace Features to Outrank your Competitors this Holiday
Retailers going online:
With the world slowly moving towards digital platforms for all their needs, traditional retail outlets like Walmart and Sell on Sears have also taken their products on an online marketplace. You can order anything that you get in such stores in the comfort of your house and get these products directly delivered to you.
Software Marketplaces (Plugins, Extensions, Scripts):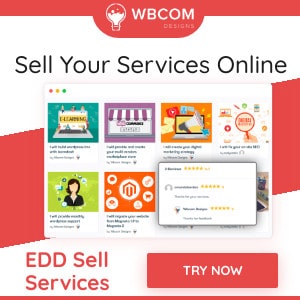 CodeCanyon:
If you need an automated chat responder or a contact form on your website, you can easily purchase a code snippet from CodeCanyon, and put it into your website's code.
Magneto:
A lot of Content Management Systems have built a separate marketplace to enable developers from all over the world to recognize the shortcomings and possibilities of their platforms. Magneto is one such marketplace that website owners can use to get things done easier and faster.
Themes and Templates Marketplaces:
ThemeForest:
If you are a WordPress website owner, you have probably come across this name before. At ThemeForest, designers from all over the world offer their themes for sale, giving website owners thousands of theme options for their website.
TemplateMonster:
TemplateMonster is the best place to go to if you are creating a website outside WordPress. It supports all the popular Content Management Systems like Magneto, WooCommerce, and many more.
Also Read: Proven Tips to Secure Your WordPress Website
Mobile App Marketplaces:
GooglePlay:
GooglePlay is the app marketplace for Android users all over the world. You can download any and all kinds of apps on your smartphones with GooglePlay.
AppStore:
The Apple's equivalent of GooglePlay. All your app downloading needs on an Apple product can be met by AppStore.
Music and Audio Marketplaces:
Spotify:
For users, Spotify might not seem like a marketplace, but musicians and copyright holders know that they are getting paid on a per-audio-stream basis on the platform. Spotify currently pays musicians somewhere between $0.006 to $0.0084 per audio stream.
Apple Music:
The Number 2 audio streaming platform, Apple Music pays an undisclosed amount to it, musicians, only on a project-based model.
Lodging Marketplaces:
Airbnb:
Airbnb has created a globally trusted platform where travelers can easily connect with tenants and get places to stay during a short vacation.
Tripping.com:
Tripping.com is very similar to Airbnb, providing travelers an opportunity to rent a house while traveling abroad with the ease and credibility of booking a hotel room.
Events and Tickets Marketplaces:
TicketMaster:
Most event organizers in the modern world sell their tickets through ticket platforms like TicketMaster as it not only helps them sell tickets but also gives them a lot of exposure.
EventBrite:
Just like TicketMaster, EventBrite helps sell tickets for event organizers. One unique thing about TicketBrite is that it emphasizes its capability to offer events based on specific locations of their users. You'd be surprised by the number of people who browse through ticket marketplaces without having a specific event in mind.
Online Services Marketplaces:
Upwork:
For any business that needs a developer, a graphic designer, or a copywriter, Upwork provides a freelancer to help them with their needs. Digital service marketplaces are seeing a huge demand in the business world as they provide easy and fast services for all their needs.
Fiverr:
Fiverr is a digital marketplace that provides services all over the world. Specialists in digital services like copywriting and graphic designing provide their services via Fiverr for a mere $5.
Offline Services Marketplaces:
DogVacay:
DogVacay is a dog sitting marketplace for people that are going on vacations but can't tag their dog along. With DogVacay, you can easily find a dog sitter for the time being. It has proven to be an easy source of income for service providers.
Rated People:
Rated People is a platform where skilled tradesmen can connect with house owners in need. This platform can help you with any kind of household need, right from fixing a light bulb, to plumbing, and a lot more.
To sum up:
Well, there you go! In this digital era, there is hardly anything that you cannot find online. There is a marketplace available for all your needs!
We hope this article has been informative for you. Thank you for reading and all the best!
Interesting Reads:
WooCommerce Apps For Your Online Store
What Kind Of Products You Can Sell With WooCommerce