Creating an online store with WordPress has gotten a lot easier over the years. But what about creating a multi-vendor marketplace like ThemeForest or Etsy? Well, thanks to the existence of marketplace WordPress themes, launching your own multi-author online store is now much more straightforward. By using one of these multi vendor ecommerce themes and the right WordPress plugins, you can build a store where vendors and creators can sign up, list their products for sale, and manage their own accounts, all from within your WordPress website. Today in this article we are going to discuss some of the best multi-vendor eCommerce themes which go well with your website-
List Of Best Multi-Vendor eCommerce Themes
BuddyX Theme
BuddyX is a multipurpose WordPress theme that looks great and performs well. The modern, clean theme is easy on the eyes for vendors and consumers alike. BuddyX follows WordPress design coding standard which makes it easy to customize. It comes with fully responsive and Retina-ready design, consumers and vendors will have a smooth experience on desktop and mobile.
BuddyX includes a lightweight framework that will boost your website performance and offers fast page loading speeds on mobile and desktop. It also supports WooCommerce and allows you to sell your products online to your community members.
Reign Theme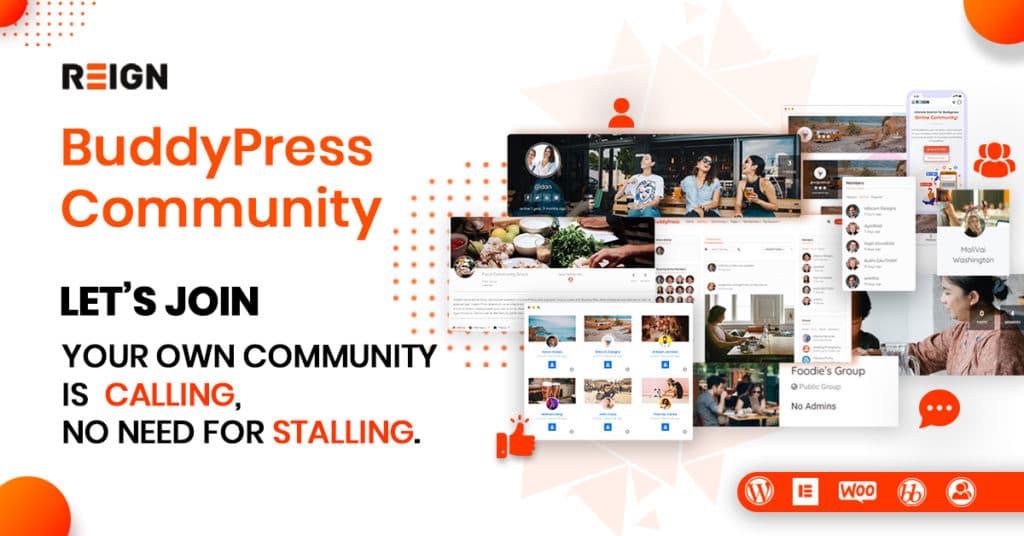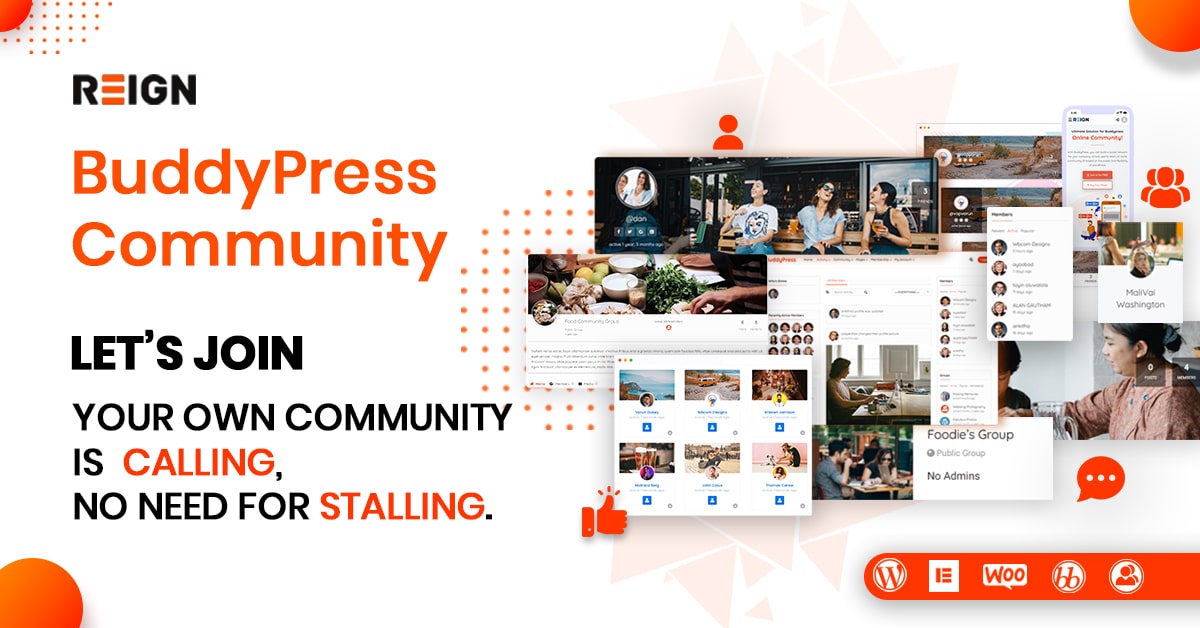 Reign is a premium WordPress theme which will allow your vendors to sell their own products. It's translation ready and provides unlimited color, Frontend form support options and more. Reign Theme supports Easy Digital Downloads to add social marketplace or ecommerce store features. This theme quickly imports the entire demo content that includes all the settings, required plugins, customizer options & widgets with just one click.
Reign theme support Right-To-Left (RTL) which allows you to switch the style sheet to RTL within minutes. This theme is mobile-friendly and is optimized for all devices. Thanks to the theme's language support; you'll be able to appeal to a diverse audience. The theme is also responsive and fully customizable.
Makery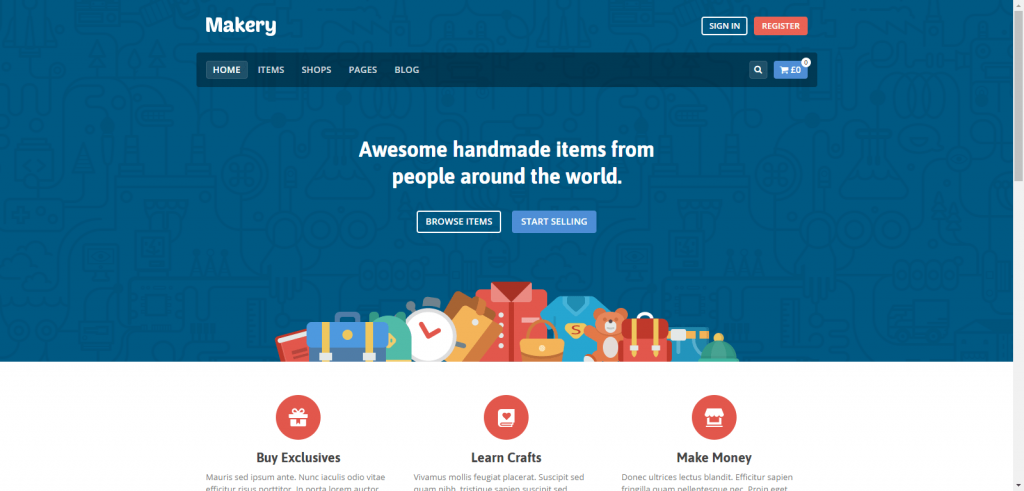 Makery is a professional-looking WordPress theme that allows you to create a multi-vendor marketplace where authors can sign up and begin selling their physical and digital products.
The theme makes use of front-end submission forms to simplify the registration process, and also the procedure for adding new products to the marketplace. Makery closely integrates with the free WooCommerce plugin which is used to handle all the online store and multi-vendor e-commerce functionality of your marketplace.  This plugin is very easy to use, so even if you've never set up an online store before, you should have no problem.
By using the plugins that are recommended for use with this theme, you can easily implement an automated profit-sharing system where authors are paid a percentage of the profits each time their products are sold online.  It is also possible to enable social media registration and login to further simplify the signup process and remove unnecessary friction, making it easy for your site to grow.
Stocky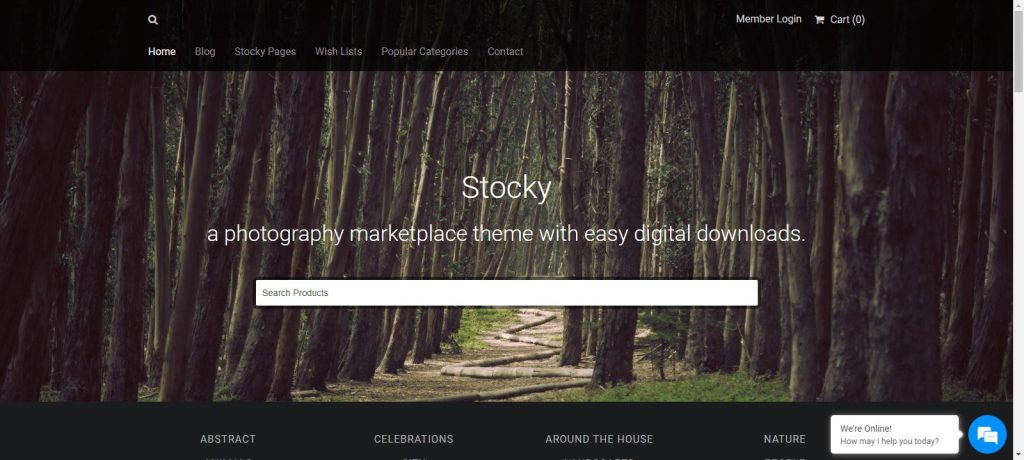 Stocky has been created to allow you to build an online marketplace with a strong focus on selling stock photographs and images.
Through the default configuration, Stocky is ideal for allowing a single user to showcase their best images online and sell them with ease to their visitors. However, this theme also has the ability to allow other users to register an account and upload their own photos to the store, giving you all the tools you need to build a fully functioning multi-vendor marketplace.
While Stocky takes care of the great design and storefront interface, the multi-vendor e-commerce functionality is handled by the free Easy Digital Downloads plugin. Not only is this plugin the tool of choice for those selling digital products online, but its core functionality can be greatly expanded thanks to a large number of extensions available for it. However you want to manage your store or marketplace, Easy Digital Downloads won't stand in your way.
Catalog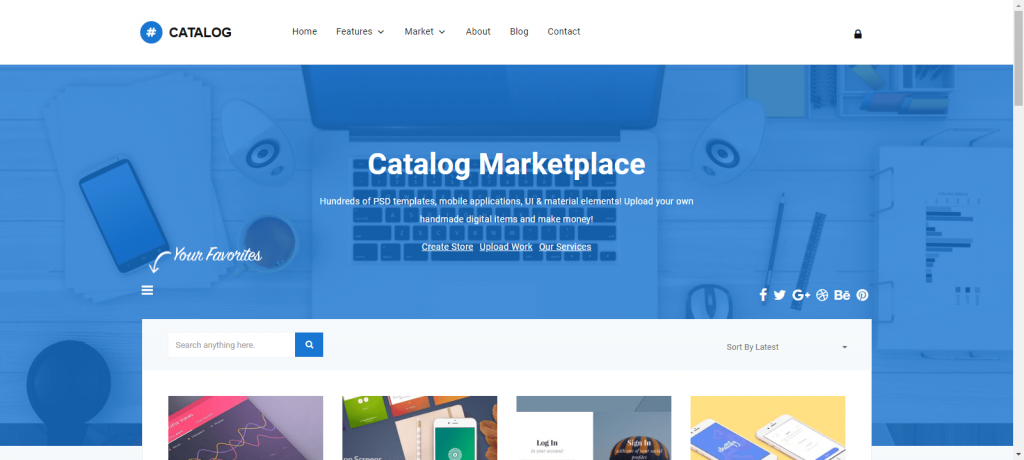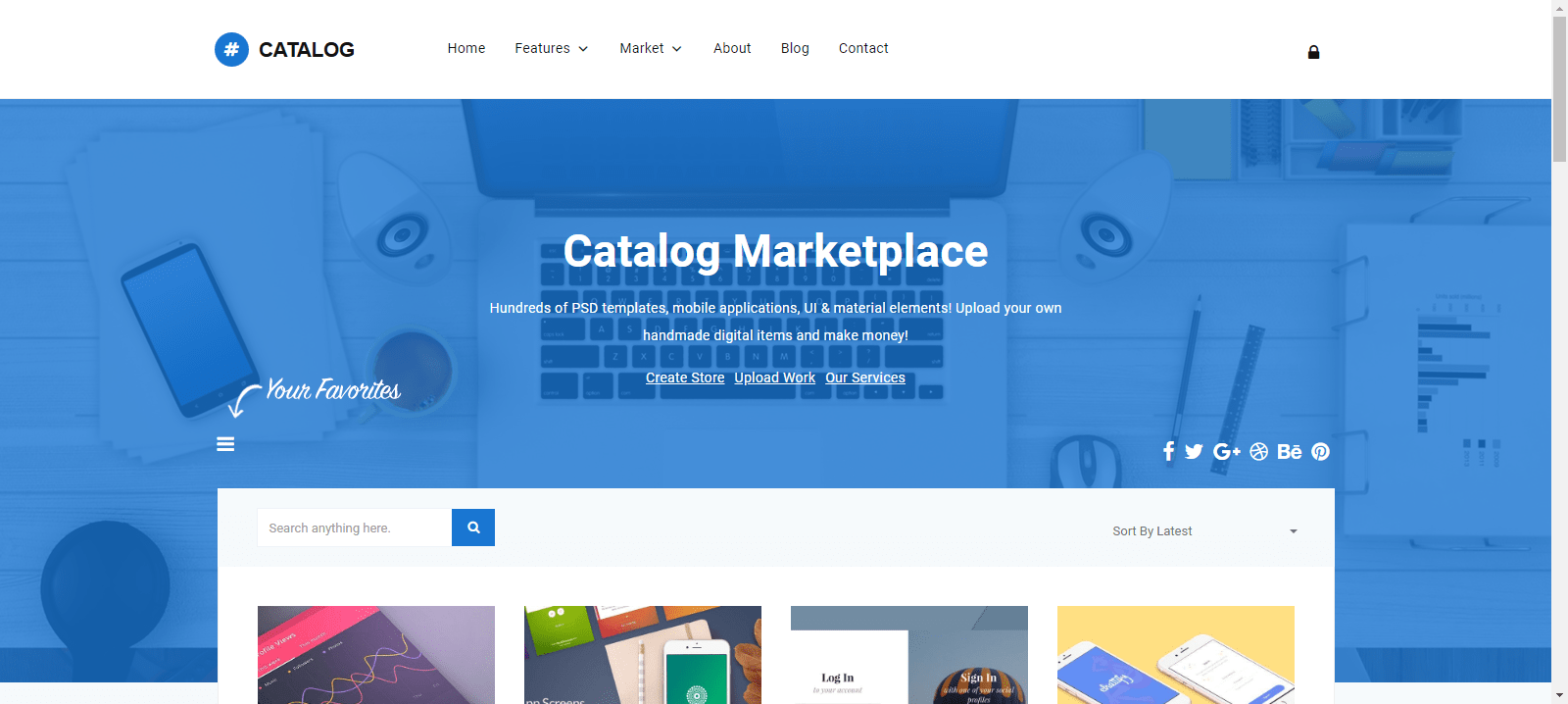 A recent addition, the clean, contemporary design of the Catalog theme is reminiscent not only of stock photo and digital product providers but also of marketplaces like Shopify and Etsy.  Built on the responsive Twitter Bootstrap framework and powered primarily by WooCommerce & WC Vendors, Catalog is a streamlined, purpose-oriented theme developed especially for multi-vendor websites. The result is a focused, well-thought-out and user-friendly product.
The theme includes some other useful features, most notably, support for the popular bbPress plugin, allowing you to build community forums for both buyers and sellers. Drag & drop page building is supported, for layout editing and design, and back-end options give you control over colors, typography, icons, and more.
Rigid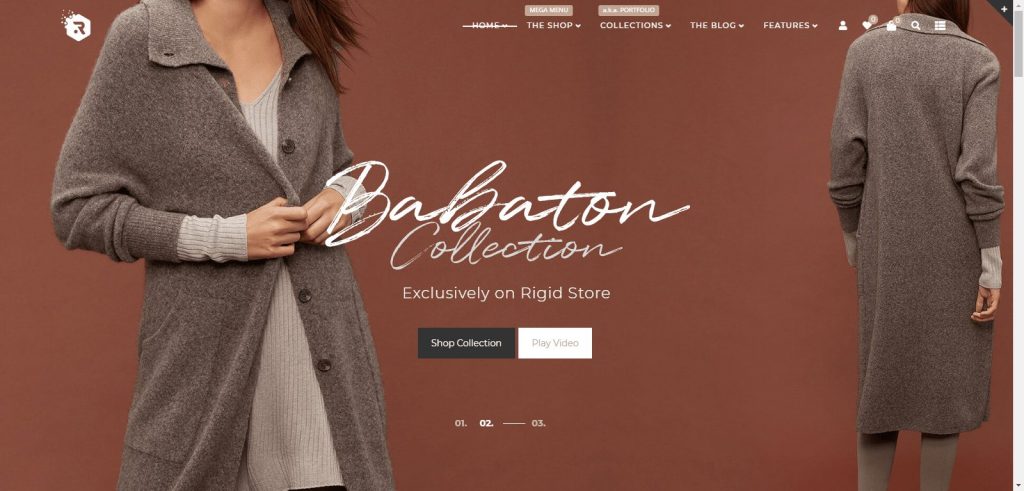 Although not exclusively a multi-vendor product, Rigid fully supports WC Vendors (including the PRO version) and includes a demo/skin that's perfect for building an Etsy-style marketplace.  Dokan is also supported, but as we've noted elsewhere, it must be purchased separately.
The theme is optimized for usability and speed, featuring AJAX-powered searching, infinite scroll, and a built-in mega menu.  This one comes with a lot of styles to choose from out-of-the-box, but there's lots of room for additional customization on the backend.
A wide variety of popular 3rd party plugins are fully supported–MailChimp, Yoast, NinjaForms–all that good stuff.
Martfury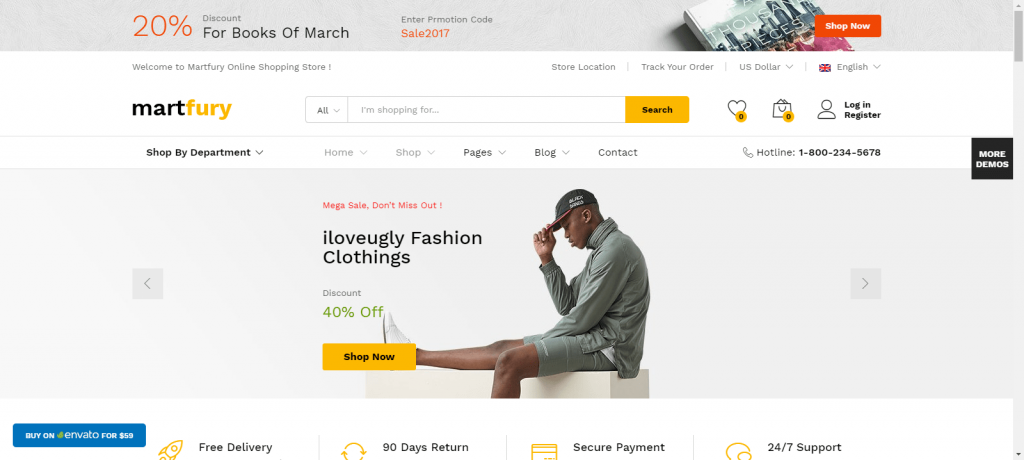 Martfury is flat, clean and leaves out many of the useless gimmicks and clutter common to contemporary themes, resulting in excellent UX: it's speedy, mobile-ready, and a breeze to navigate and use, giving potential customers and users site a few more reasons to come back again next time.
Like several other themes on our list, marketplace functionality is sold separately and provided by the EDD Marketplace bundle.  We think Martfury is worth serious consideration if only for the effectiveness and understated elegance of its sleek, simple design. Additional templates are also included for building team pages, pricing tables, testimonial sections, and portfolios.
Walleto
Wow! It's a theme not found on the ThemeForest marketplace! Walleto was designed by up-and-coming WordPress designer SiteMile.  Both physical products and digital, downloadable products are supported.
Unlike the other themes, we've looked at, Wallet uses neither WooCommerce or EDD for its multi-vendor eCommerce features and the developer has instead implemented their own solution.
Users can create their own shops, track purchases and orders, and interact with other marketplace users by way of a built-in private messages systems. This e-Wallet functionality is supported, and the site can be monetized in several ways: charge for subscriptions, or choose a commission-based model, earning a percentage of every sale.
Buddyx Multivendor eCommerce Theme Installation
Conclusion
All these multivendor themes are very flexible to create a multivendor marketplace website. I hope that this article helped you a lot in order to find the perfect multi-vendor eCommerce theme for your website. So, which one is your's favorite? For any queries feel free to comment below. Thanks for reading.
Interesting Reads:
Why is a Multivendor Marketplace Solution the Best Idea for an eCommerce Business
WordPress Multi Vendor Marketplace Plugin
Custom Multi-Vendor Development