The WordPress Redirect plugins allow you to redirect your website to a particular location in case an unexpected situation occurs. The main purpose of these plugins is to make the websites user-friendly so that the viewers remain glued to the contents of your website for a longer duration of time. You may also specify a custom URL where your website will be redirected.

What Type of Redirect to Use on Your Website
There are several different types of redirects that WordPress enables you to implement. A few examples include:
301 Permanent Redirects
302 Temporary Redirects
303 See Other Redirects
307 Moved Permanently
The 301 permanent redirect is probably the one you're most familiar with since it's what happens when you update your URL structure. This type of redirect tells the browser that the old page no longer exists and directs visitors to the new location.
Then, once the visitor lands on the new page, there's no way to go back. So, if you've changed the URL structure of your site, it's important to make sure you use a 301 redirect. Otherwise, you could lose some traffic.
Here we have listed for you some of the best redirect plugins of 2021. These plugins are specially meant for WordPress websites.
11 Best Redirect WordPress Plugins 2022
#1 Redirection
Redirection is a very popular WordPress redirect plugin. It has all the important features which will help you to create a perfect website for your company. This plugin can be used to fix different kinds of technical errors on your website. It will also help to improve the overall ranking of your website.
Redirection is one of the most widely used WordPress redirect plugin. It will allow your website to be automatically redirected when the URLs are changed. You will find it extremely useful when the permalinks of the various posts of the webpage get changed. Some of the important features of Redirection are login status analysis, cookie redirects and Apache support. You will also be able to track 404 error using this plugin.
#2 Easy HTTPS Redirection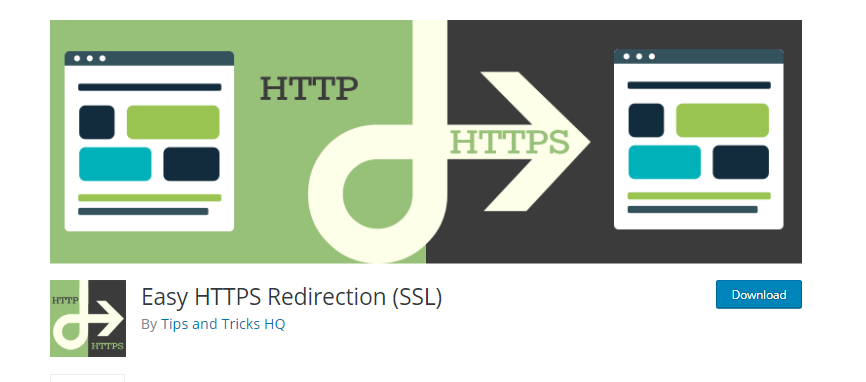 Easy HTTPS Redirection is a very commonly used WordPress redirect plugin which will help to automatically redirect you to the HTTPS version of your website. It works perfectly on any kind of WordPress website. However, before using this plugin you must make sure that your website has an SSL certificate. Otherwise, the plugin will not work properly.
Easy HTTPS Redirection plugin has a lot of essential features which will allow your website to redirect properly. It will also help to forcefully load the static files of your website. Some of the important features include auto-redirect and frequent updates. The plugin is also quite easy to use and is highly optimized for speed and performance. The basic version is completely free of cost.
#3 WP 404 Auto Redirect to Similar Post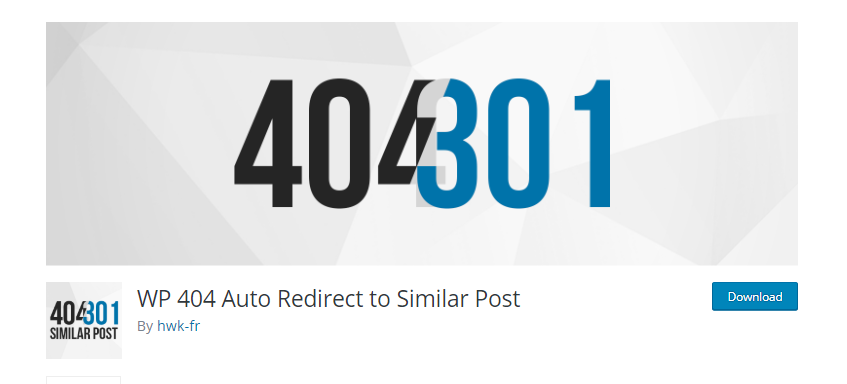 WP 404 Auto Redirect to Similar Post is a very important WordPress plugin which is mainly used for 404 WordPress redirection. You can easily install this plugin and use it for your website. This plugin works extremely fast and can be used to automatically redirect the 404 pages of your website.
The redirection is totally based on taxonomies and titles. However, in case no similarity is found, it will automatically redirect you to the homepage of your website or to any other custom URL. Only if this feature doesn't work successfully, it will show the default 404 pages. This plugin has various important features. The interactive display console is a very interesting feature.
#4 301 Redirects
301 Redirects is very common WordPress redirect plugin which is mainly used for 301 redirects. It allows you to manage different kinds of 301 and 302 redirects of the website. 301 Redirects will also allow your website to rank higher on all the popular search engines. It enhances the user experience and makes your website popular in no time.
301 Redirects can also be used to avoid the sending of 404 error pages. The important features include fast redirection and user-friendly redirects. You can also create a custom destination URL in case the redirection fails. This will make sure that your users are never disappointed and they love the time they spend on your website.
Must-Know The Helpful Affiliate Marketing Plugins For WordPress
#5 All 404 Redirect to Homepage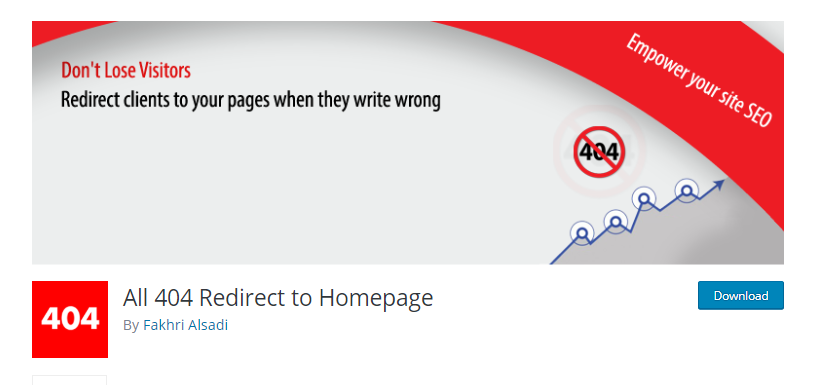 All 404 Redirect to Homepage is a very good WordPress redirect plugin which is used to redirect all the 404 pages to the homepage of your website. It can also improve your SEO score by keeping your website on top of the search engines. The plugin is quite easy to use and has a very simple redirect.
You can also redirect your website to a specific destination if you wish to. The entire control lies in the hands of the owner. The All 404 Redirect to Homepage plugin is simple yet very straightforward. It has a very lightweight and is also extremely fast. The control panel helps you to manage the different functions of this plugin. You may also redirect your website to a custom URL.
#6 301 SEO Redirection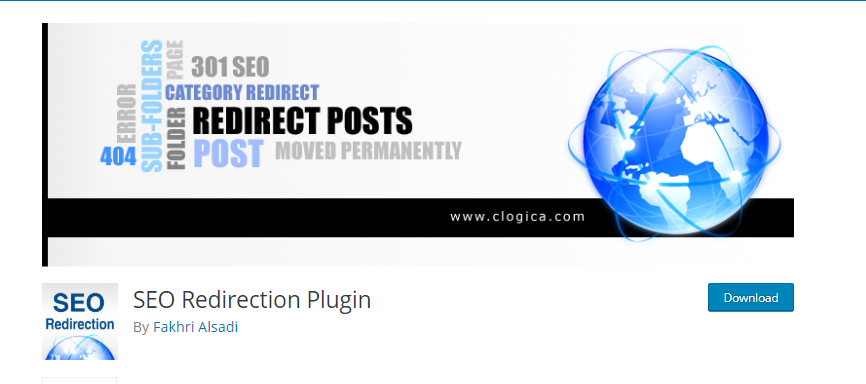 301 SEO Redirection is one of the most powerful WordPress redirect plugin available for you. It is packed with essential features. You will get all the essential components which are required to enable redirection on your website. Using this plugin, you will be able to manage all the redirections successfully.
Using 301 SEO Redirection, you will be able to migrate pages from an already created webpage as well. You can also change the directory of your website. You will not have to bother about any incoming links. This also improves your rank on search engine platforms. 301 SEO Redirection also supports wildcard redirect. You will be able to import and export features using this plugin. The redirections can be carried out manually as well.
#7 Contact Form 7 Redirection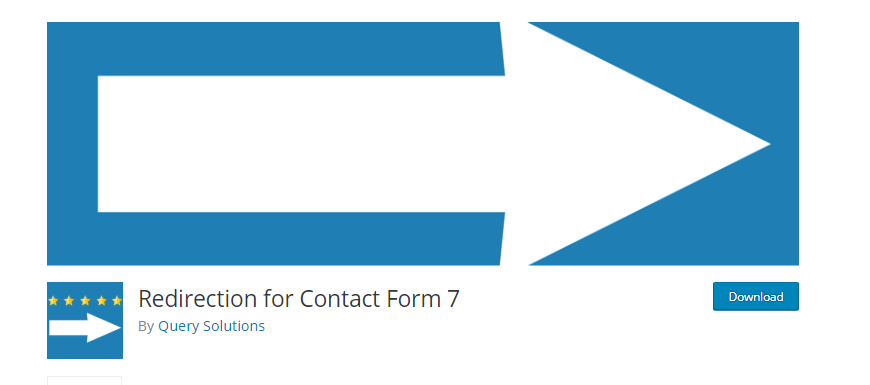 Contact Form 7 Redirection is the most perfect plugin for your website. This plugin can solve any kind of redirection related issues. However, in order to use this plugin seamlessly, you will have to install the plug-in on your website. The installation process is quite easy and can be done by just a few clicks of the mouse.
Contact Form 7 Redirection can be used to redirect your URL as and when redirected. You can also specify the destination URL. Contact Form 7 provides you with an excellent user interface. All the elements of this plugin are frequently updated and you need not have to carry out updates manually. It also has a very good user navigation tool.
#8 404 to 301 – Redirect, Log and Notify 404 Errors
It is not an unknown fact that the SEO of your website is badly affected by the 404 errors. 404 (page not found) errors are common but this plugin will handle all the errors after installation. The plugin redirects all the pages which have 404 errors to any existing page or a custom link (globally) of your choice.
The 404 to 301 is a simply amazing plugin. The plugin will make sure that no 404 error is reported in your Google webmaster tool dashboard. The plugin gives you the option to choose which redirect method is to be used 301.302 or 307. The biggest add-on is that the plugin is completely free to use with lifetime updates.
#9 Quick Page/Post Redirect Plugin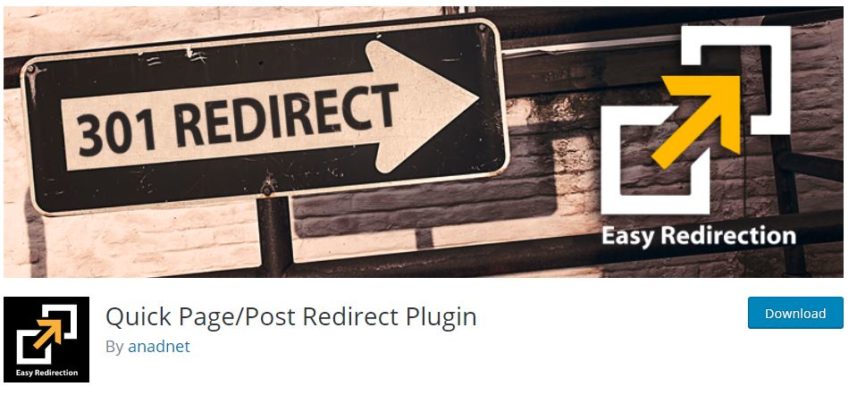 This plugin deals with two functionalities, Quick Redirects and Individual Redirects. Quick Redirects is easily added and quick to respond. No need for an existing page or a post set up. Put the Request URL and the Destination URL and the plugin will do the redirection. This is great for fixing typos which happened during page creation so that there is no 404.
Individual Redirects is used for pages or posts to redirect a page to a different URL or location on your existing website. This plugin can also be used to redirect links from an old site which has been converted to WordPress.
Also, read. 5 Analytics And Statistics Plugins For WordPress
#10 Rank Math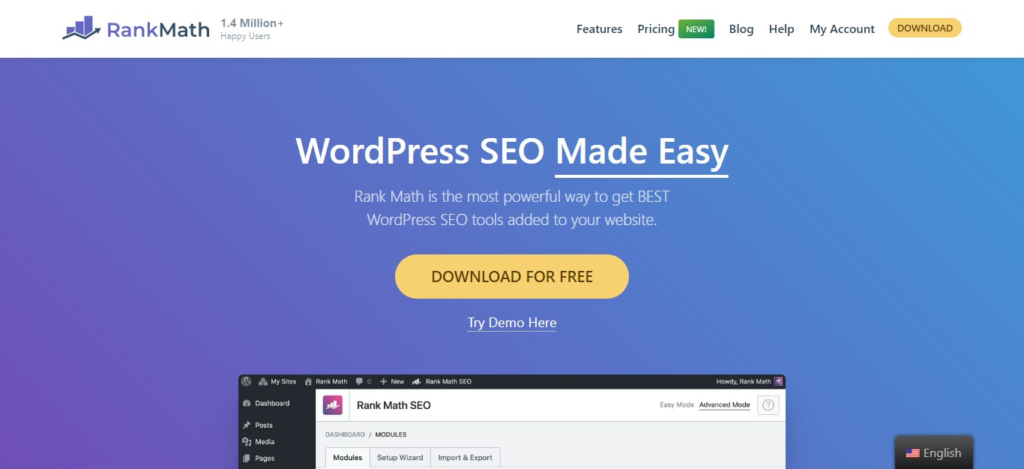 Rank Math is a popular all-in-one SEO plugin that includes redirect functionality. It's the same as the Yoast SEO tool. Rank Math allows us to easily configure our redirects without having to edit code directly. The most important thing here is that we can just enable the module and let Rank Math do the rest. You don't even have to go into the settings anymore.
#11 Safe Redirect Manager
Safe Redirect Manager is a simple WordPress plugin that lets you easily add, edit, delete, and export redirect rules without worrying about things like saving data integrity. In addition to being super simple to use, it provides some really useful features like the ability to save redirect rules as custom post type and the option to exclude certain URLs from redirecting.

Conclusion
So, these are some of the best WordPress redirect plugins of 2021. Most of these plugins are SEO ready and are compatible with various other redirection plugins as well. All you have to do is download them and get the best user experience. Which redirect plugin will you recommend to other WordPress website users?