Have you ever thought about creating a Bodybuilders Community Website? If you don't know where to start, you're in luck because I will show you exactly how to get started. Bodybuilding is a sport that involves building muscle mass through training and nutrition. Once you reach a certain level, you can compete against other athletes or even become a fitness guru on social media. There are several ways to develop a bodybuilding community online. My main goal is to teach you how to build a community from scratch without spending too much time and effort.
Are you looking for a way to get motivated every time you step onto the gym floor? If so, then Bodybuilding is the perfect niche for you. There are millions of people worldwide who love bodybuilding and want to share their passion with others.
Bodybuilding has become extremely popular over the years. This sport involves building strong muscles through a variety of exercises. It also requires strict training schedules and high motivation levels.
There are several ways you can start your own Bodybuilding community online. You can build a website. Or, you can create a blog where you share images of your workout with other bodybuilders.
Before wasting any time, let's get right into but. Hold on, wait a second. Let me first explain to you what a bodybuilders community actually is.
What is a bodybuilders community?
A bodybuilders community is a group of people who share common interests and goals in the field of fitness and bodybuilding. Bodybuilding communities are usually based on the sport of bodybuilding, but there are also many other types of communities that can be found in forums, blogs, Facebook groups, etc.
If you're new to this topic, you may not understand why it's important to have a bodybuilding community. But if you've been around the block a few times, you'll probably agree that having a bodybuilding community is an excellent idea.
The reason why you need a bodybuilding community is simple: you will find like-minded individuals who share similar interests and goals. They will motivate each other and provide support when needed.
If you're interested in starting a bodybuilding community, you should begin by identifying your audience. Who do you think would benefit most from joining your community? Are they beginners who just want to learn more about the sport? Or are they pro bodybuilders who want to improve their performance?
Also Read: Why Should A Small Business Create Online Community Website
Different varieties of bodybuilders community
Competitive Bodybuilders Community
Recreational Bodybuilders Community
Amateur Bodybuilders Community
Vegan Bodybuilders Community
Old is the new young Bodybuilders Community
What are the possible benefits of Bodybuilding?
Bodybuilding has many health benefits.
Bodybuilders are known for their regular resistance and aerobic training, which helps to build and maintain muscles. A higher level of muscle strength correlates with a lower chance of dying from heart disease, cancer, and kidney disease.
Aerobic exercise is a common way for bodybuilders to lose body fat and improve heart health. It also significantly lowers the risk of developing or dying due to heart disease, the American people's number one killer. Bodybuilders not only focus on exercise but also on their diet.
Bodybuilders can plan their meals in a way that supports and maintains their fitness goals. A healthy diet that includes nutrient-dense foods from all groups of food can help to lower your risk for chronic diseases. Bodybuilders may exercise regularly and eat well-planned, nutrient-dense meals. Both of these have many health benefits.
Why should I create a bodybuilding website?
There are many reasons why you might want to start your own bodybuilding site. You can make money from it, but there's more than that:
You can get free traffic and exposure for your business or brand.
You can promote yourself as a professional bodybuilder.
You can offer advice and tips to others.
You can show off your physique and encourage others to achieve theirs.
You can connect with other bodybuilders online.
You can sell products and services to them.
You can build a strong network of contacts.
You can become part of a larger community of bodybuilders.
You can inspire others to follow their dreams.
You can use social media to market your website.
You can be part of a growing industry.
Also read: BuddyX WordPress Theme: A Feature-rich Community Theme
How much does it cost to start my own bodybuilders' community website?
It costs nothing to start a bodybuilders community website. However, if you want to monetize your website, you can charge for membership fees, premium content, advertising space, etc.
Who owns a bodybuilders community website? How do I register my domain name?
The owner of a bodybuilders community website is called the webmaster. To register your domain name, you must first purchase the domain name through an authorized registrar. Authorized registrars include GoDaddy,
Namecheap, Google Domains, and many others. Once you've purchased the domain name, you'll need to contact the webmaster. They will provide you with instructions on how to set up your hosting account.
These are just fewer details, so let me show you the overall information required to set up and run a bodybuilders community website with WordPress in 2022!
Also Read: Top Dropshipping Niche Ideas for Starting an Online Business
How to create a bodybuilders community website?
A community for bodybuilding needs features such as discussion forums, and activity streams to share posts, and group activities. A WordPress default theme can be used to create a community website for bodybuilders. Here's the complete guide for building a WordPress community website from scratch.
1. Set up a simple site using WordPress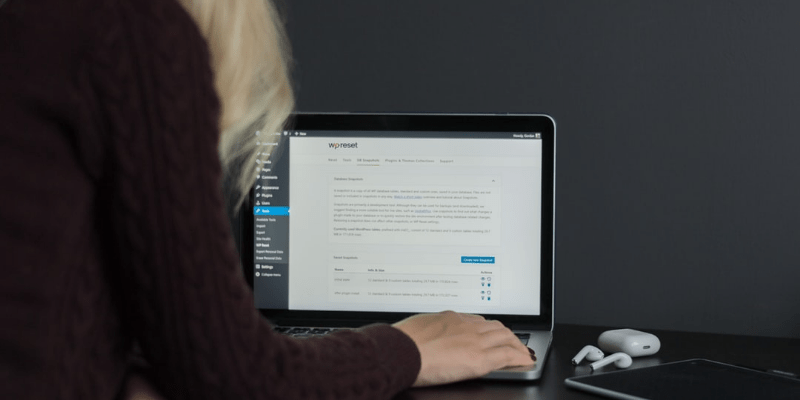 To get started, log in to your WordPress account. Create a website with default functions, and give it a name. This is your first step in building your virtual fitness community. Next, you need to make sure that you purchase the right web hosting package.
2. Select the right theme for your community site
Design is the most important factor in a community website. The theme should be applied correctly to make your website more than just adequate. It will also help people enjoy using the website. Your brand name and fitness center should be matched with the theme. Only a user-friendly website will attract new users to your website. To create such a website, you need the best themes and plugins. We have it! – BuddyX Pro theme – The WordPress Gold Standard for building communities.
3. Install new plugins and keep them updated
Enjoy your BuddyX Pro-themed bodybuilder's community website. To take your website to the next level, you can add a few extra plugins to it. The website should be the first stop for bodybuilder enthusiasts after the gym. Keep your website updated so members feel loved and connected.
The bottom line for a bodybuilders community website!
Get started today on your community journey with WordPress, Reign, or BuddyX. You will quickly build your community with a single investment and receive amazing returns. The future of digital technology is the community. Because people want to feel connected with the things and people they love, they want to be part of such communities.
---
Intersting Read:
Simple Ways To Build A Fitness Website