WordPress has so far proved itself as the most popular and versatile Content Management System that allows one to create almost any type of website. All you need is a WordPress install and the combination of plugins and themes offered by WordPress. One such WordPress plugin that is being used by millions of users to create a social community of their own is the BuddyPress social networking plugin. It offers great customizing features and flexibility for creating your own social media platform.
But this plugin also offers another feature that is creating an intranet website for your business staff or your circle. With the help of an intranet website, your staff members can communicate with each other as well as can stay up to date with company news and events. They can also interact with each other privately, via private messages.
BuddyPress offers a variety of features that allow you to customize your intranet just the way you want it to. Furthermore, you can use a theme that is designed to work with the plugin to create a fully-functional intranet website.
In today's post, we will show you how you can create a staff intranet website with WordPress and BuddyPress. So let's get started.
What Your WordPress Intranet Website Needs?
Before moving forward with installing and configuring BuddyPress, it's important to do some prior planning and decide upon the features that you want in your intranet website.
Your Approach
Firstly you need to decide whether your whole organization should be on the same intranet or you have to set up a multisite network giving the individual team their own site. However, if people from different teams are going to communicate with each other, the best thing to do is to set up one site for your complete network.
Deciding with the features
Once you have decided on your approach, you will need to identify the BuddyPress feature that your intranet needs. These features can be turned on or off when needed. These are providing users the options to modify their accounts, allowing them to extend their profiles providing more information, letting team members communicate with each other, displaying the activities of users, creating groups for teams and projects and recording what is happening all over the site.
All these features are provided by BuddyPress and can be turned on or off as per the requirements of your intranet.
The Base Plugins And Themes You Need To Run An Intranet Site
Before moving forward with the actual creation of the WordPress intranet site, you will require a few essential plugins to get the functionality that you want on your intranet.
Mostly, the choice of plugins will depend on your specific needs as to what all you want to add on your site. But there are few plugins that will prove to be a good fit for almost all intranet sites created on WordPress.
BuddyPress:
BuddyPress is a highly popular social networking WordPress plugin that allows you to create separate profiles for each employee. You can also enable group discussions as well as private messaging for internal team communication. You can simply create a small community of your members with the help of this plugin.
bbPress:
If you want to create forums on your intranet website and allow you, employees, to discuss various topics, you can also do so with the help of a bbPress plugin. This plugin adds the functionality of creating forums on your intranet website. Using bbPress is completely optional.
Try WordPress Intranet Theme
If you are planning to start with an intranet website, it is very essential to consider an intranet theme that offers you useful features and required design to create a professional intranet website. There are many themes available in the WordPress theme repo, but our suggestion would be to go with Reign BuddyPress Theme.
Reign BuddyPress Theme:

As discussed above, to create a functional intranet website, you can choose an intranet theme that offers integration with BuddyPress as well. One such useful theme is Reign BuddyPress Theme by Wbcom Designs. This theme offers various useful features to create an intranet website for your staff. It offers dedicated support for the BuddyPress theme and many BuddyPress based customizations.
Getting Started With Creating An Intranet Website With WordPress
Now you know the basic requirements of creating an intranet website. Remember WordPress is a fully flexible website creation platform, so whenever you are planning to extend any functionality of your intranet, you can simply do so with the help of a plugin. So, let's get started with creating your business's intranet website:
Identifying Your Host Requirement
This is one of the most important things that you need to consider beforehand. Once you know what you require from your intranet website and who all are going to use it, you need to identify how it will be hosted.
Creating an intranet website with BuddyPress requires a number of features such as activity, newsfeed, members, messaging, many numbers of logins at the same time that needs a wide range of content from the database. Therefore the requirements of hosting should be powerful. It is possible to run BuddyPress on shared hosting, but it will not result in huge performance gains and scalability of a powerful server dedicated only to your site. Therefore, an ideal option will be to go with a Virtual Private Server which is powerful enough to host small and medium BuddyPress sites.
For detailed information on BuddyPress Hosting, read this article. Ideal BuddyPress Hosting Server Setup
Your hosting will automatically install WordPress on your web server when you have signed up with them.
You can then log in to your admin dashboard directly from your account.
Installing An Intranet Theme
Reign BuddyPress Theme is a fully responsive and highly flexible BuddyPress theme that can be used for creating a user-friendly social networking community and forum websites. This theme is RTL-supported and SEO-optimized as well. With the help of this theme, you can easily create an intranet website of your organization with community features and membership access.
Dedicated BuddyPress Widgets
What makes this theme stand apart is the variety of features and customization options it offers. Reign being BuddyPress dedicated theme offers beautiful header and footer sections, multiple layouts for members and group page header. It also allows you to display groups, news, members and sitewide activities on the sidebar with the help of dedicated BuddyPress Extra Widgets.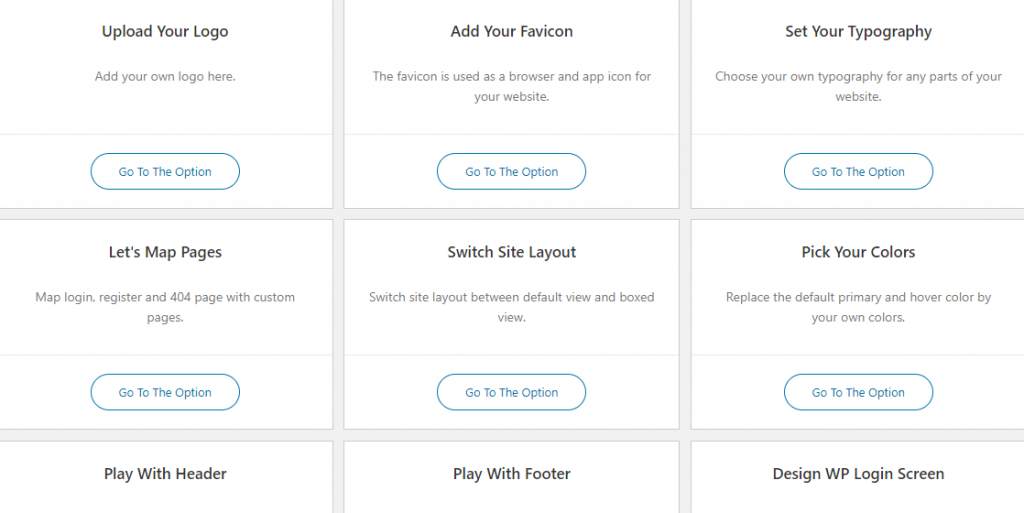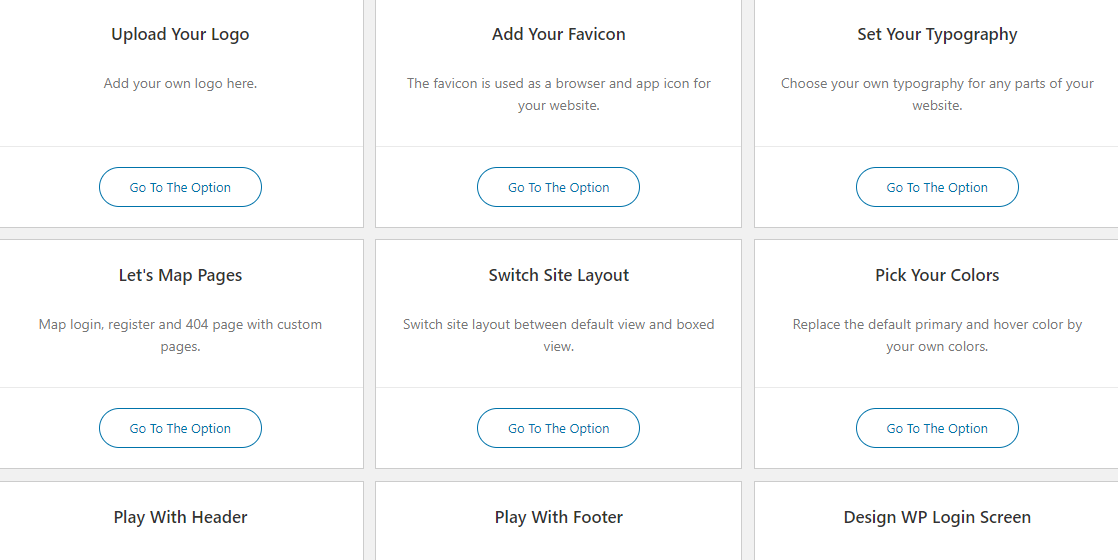 Reign Customization Options
Other than this, Reign BuddyPress also offers inbuilt support for popular plugins like Easy Digital Downloads, WooCommerce, Paid Membership Pro, bbPress and more.
You can also find a variety of Reign BuddyPress Theme Demos and play with their live sandbox as well.
Reign Theme Installation
To install this theme, you can head over to Dashboard> Appearance> Themes> Add New
Here you can upload the zip file of the theme. Once the zip file has been uploaded you can now follow the steps to install the theme. It's a matter of a few minutes and your setup will be done. You can now tweak these settings as per your requirements.
Installing and Configuring BuddyPress
The first and foremost step will be to create a social network that will give you features like profile setup, private messaging, groups, forums and more.
Firstly start with installing BuddyPress via your Plugins section in the admin dashboard i.e. Dashboard>>Plugins>> Add New Plugin
Configuring BuddyPress:
BuddyPress Components
Once you have installed BuddyPress plugin on your site, next up we will be configuring the components of the plugin. To set up a component, go to BuddyPress Settings.
You can select the components that you want to display on your site and deselect the ones that you do not want to display. Once selected, click the save buttons.
BuddyPress Options
The next settings that BuddyPress provides are the Options Tab. This set includes options related to profiles such as profile photos, cover images, group settings. The latest BuddyPress also allows you to choose between its legacy and Nouveau template pack. By default, all these options are turned on. But if it is an intranet, we would suggest you turn off some options such as:
Account Deletion: You can turn off this setting as you would not want your staff members to delete their own accounts from the system.
Creating Group: You can also turn off this setting if you keep the authority of creating a group to yourself or administrators only.
BuddyPress Pages
Now, we will move to configure BuddyPress Pages. BuddyPress creates some necessary pages that you will need on your intranet. These pages include Activity, Members, User groups and for registration, it gives register and activates pages. The pages created depend on the components you have selected. All you need to do is click Save Settings and all your pages will be automatically saved.
All these settings can be changed later as well.
Configuring BuddyPress Pages And Menu Navigation
As stated above, BuddyPress adds the following pages to your site:
Members
Activity
Groups
Registration
Activate
You must have already thought about the pages that you will have to show while planning for an intranet. You can add and remove pages accordingly. For instance, the registration page allows members to register first so it becomes necessary to have this page. To set the registration page, you will first be required to checkmark anyone can register option from the General Settings via your Dashboard.
Navigating Pages on your site
Configuring Page Navigation
Now, when you will visit your website after configuring Buddypress, you will not find anything new added to your site. This is because your navigation has not been set up so far. To do this, you will be required to add your BuddyPress pages to your WordPress navigation menu. You will need to head over to Appearance> Menus. From the left pages column, select the Pages that you want to add and click the Add to Menu button.
When you are done, click the save menu button. Now, when you will visit your site, you will see the menu displayed and pages configured.
Adding Forum Functionality To Your Intranet
bbPress Forum
So, this is a completely optional step and depends on whether you want to add a forum functionality on your website or not. This can be done with a super easy and free plugin called bbpress forum plugin. Simply go to your plugin section and install this plugin.
bbpress will offer you features to enable forum discussion on your intranet.
It also offers various settings that you can enable or disable as per your needs. We would ask you to disable Anonymous posting as you would not want a guest user to create topics and replies on your intranet.
Extended Functionalities For Your Intranet Website
There are many other features that you can add to your intranet website to make it more secure, as well as functional. We will let you know about a few BuddyPress Add ons that you can use to extend your intranet website. All these are BuddyPress add ons and fully compatible with BuddyPress.
BuddyPress Redirect Login
If you want to redirect your employees to a particular page after they log in, you can do so with the help of BuddyPress Redirect Login. This BuddyPress addon allows the website owner to decide where his website users should be redirected after they have logged in. This plugin also offers options for logout redirect, user can be redirected to custom URL after logout.
It's a free plugin and you can get it here. Get Now
BuddyPress Docs
This plugin can add a collaborative workspace to your intranet community. It is a free plugin that offers various privacy levels where documents can be linked to groups or users. It provides support for uploading a fully-private document.
This plugin offers various useful features such as Part wiki, part document editing, and partly shared Dropbox, Doc taxonomy, using tags, TinyMCE front-end doc editing and much more. Its one-editor-at-a-time feature restricts users from overwriting with idle detection and autosave features.
BuddyPress Private Community Pro
It is a very useful plugin if you have any protected content such as confidential reports, docs on your intranet website. This plugin locks various BuddyPress components and requires a login to go further and access other protected components. With this plugin, you will get features like profile privacy from outsiders, displaying profile progression bar, options to add limits to excessive Group creation, group joining and the number of members joining the group.
BuddyPress Moderation Pro
Another must-have plugin for your intranet website that allows you to auto-moderate various components of Buddypress such as activities, comments, posts, and even private messages with the help of this plugin, site owners can keep their communities safe from inappropriate user-generated content. It allows members to easily flag the activities they find inappropriate throughout the community.
Furthermore, admins can also see all the reported contents in an organized table in the backend and can also take action against such users.
Your BuddyPress Intranet Website Is Ready!!
Your intranet is now ready for you to start adding groups, forums, users, and content. Intranet websites are great options when it comes to setting an internal communication channel belonging only to your staff. BuddyPress acts as a great tool for helping you do that with the help of these plugins and a theme that is best suited for intranets, you can easily create a secure environment for your staff where they can effectively interact with each other.
In our next article, we will tell you about adding features on your BuddyPress powered intranet website. Stay Tuned!
Must Read:
Top WordPress Project Management Plugins