Corporate training programs for employees have taken a huge turn in terms of training methods in recent years. With more and more companies adapting to online training methods for their employees, the use of the Learning Management System (LMS) has become crucial for every organization.
Corporate Training
LMS provides simple yet effective ways of training which save the companies a lot of time and resources, as compared to traditional training methods. With this being said, The decision of choosing the right LMS has become one of the most important decisions for today's organizations. How does someone know which LMS to choose when they are given hundreds of options to look at? Well, we've got good news. In this article, we will look at a step-by-step process for identifying, prioritizing, and selecting the right LMS which will best support your training requirements. 

Selection process LMS Corporate Training:
Choosing the right LMS shouldn't be any different from hiring a new employee or purchasing a new ERP system. A well-thought-out selection process to make the right decision before investing financially into any resource could be the key to choosing the perfect Learning Management System for your organization. You can follow the steps mentioned below to make your LMS selection process a bit easier:
1. Define your training goals:
To make an effective training course, you should be well aware of your training goals in advance. Getting answers to questions like "How often will your employees need training?', 'How many employees will be receiving the training at the same time?', 'What kind of training would the employees need?', could help define your training goals and thus help you in your selection process.
2. Identify the LMS features:
While browsing different kinds of LMS platforms, look for the various features that they offer. Once your training goals are set, you will be able to easily identify what Learning Management System features will be helpful to you in creating the right training course. Apart from this, you will also have to check the LMS requirements for your company. We will look at this point in detail further in the article.
3. Prioritize these features in order of importance:
Once you have thoroughly studied the features that a particular LMS provides, prioritize them in order of how important they are for the course you want to create. Tracking reports for the courses might be more important for your business than the leaderboard or eCommerce functionality.
4. Checking your LMS requirements:
As mentioned above, checking the LMS requirements for your company is a very important step in the LMS choosing process. We have divided the most common requirements into 3 categories to help you understand your LMS requirements. Consider how each category would support your training needs, and then prioritize them in order of importance for the course you want to create.
5. Provider requirements:
When you start looking at various LMS providers for your training course, you will come across hundreds of providers running the business. You will also see that every provider is unique in their own way. Some with more experience that comes with a lot of features, others more comfortable for your pocket. The decision certainly depends upon what you are looking for. Some important points to remember while looking at provider requirements could be: 
Your privacy and security is the most important factor to look at while browsing LMS providers. Always prioritize the LMS provider that has a reputation for better security and privacy options.
More and more LMS providers have started using cloud-based solutions as opposed to on-premise solutions. This could have multiple advantages like lower startup and maintenance costs, and better accessibility.  
A backup option for your eLearning content is another good feature to look at while browsing LMS providers. With all the effort and investment that goes into creating eLearning content, you definitely would not want to go through it all over again.
Lastly, depending on your LMS requirements, you might want to consider an LMS provider that offers monthly or annual licensing, rather than user subscription fees.
6. Design Requirements: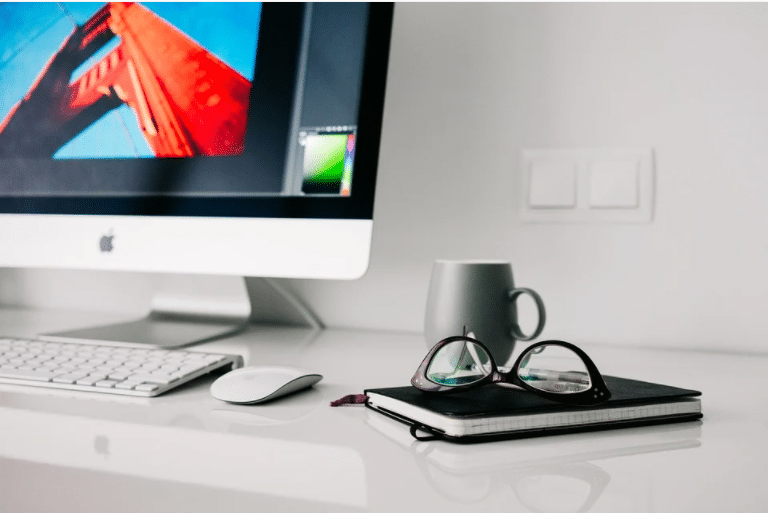 Once you have picked out a few LMS providers, the next step is to start thinking about what kind of features would you like for the course. The design of your course specifically depends upon Corporate Training objectives and your training style. Some important features that you might require are listed below –
Design tools that include the option of adding media to your course. This may be anything right from pictures, videos, or infographics.
An option to change languages for a better understanding of your content among your audience.
Customization tools that come with a variety of themes to choose from based on every course.
Gamification tools like a leaderboard or quizzes to build the interest level of your employees.
Easy to update and modify your content whenever necessary.
Assessment tools like tests and surveys to understand how your course is being used.
7. User Experience Requirements:
Corporate training programs are created so that the employees save their time and energy, and effectively develop knowledge and skills. If the employees are not satisfied with the course you create, all your time and investment has been wasteful. Hence it is important to evaluate the user experience of the LMS provider before confirming any deals. Consider the following points while evaluating user experience –
Check if the LMS platform is easy to navigate.
Communication tools like discussion forums should be easy to use.
Easy accessibility of your content to promote mobile learning among your employees.
8. Reporting and Feedback Requirements:
Every organization would like to see the reports and effectiveness of the Corporate Training program once the employees start using it. Tools like surveys and polls could be an easy option for your employees to give feedback about their user experience. Tracking reports and data collection tools can provide useful insights into course completion rate, assessment performance, time spent by each employee on every course. engagement with communication and gamification tools, and a detailed training report on every employee. 
9. Setup and Support Requirements:
Lastly, make sure your LMS provider offers implementation training and setup for all your employees. It will very disappointing to see that the course you have created, after putting in this much effort,devices that your employees use. Well, this step is only required if you choose an LMS provider that uses an on-premise solution. Cloud-based solutions don't require any setup at all.

To conclude LMS Corporate Training: 
In today's digital world, choosing the right kind of Learning Management System for your corporate training needs will end up being one of the most important decisions you make. By understanding your requirements, you can have a clear idea as to which features you require. 
We hope this article has helped in making your decision easier. Thank you for reading and all the best! 
---
Interesting Reads:
Top WordPress Payment Gateway Plugins For Easy Digital Downloads