The market is crowded with membership and LMS Solutions. So much so that it is really overwhelming for a new person to find exactly what they are looking for. If you have been in this position you know how hard it is to find a membership site solution that will flex and work with you and your business. Without ever limiting your range of functionality.

We have already pitted LearnDash against other online course building solutions like Thinkific and Teachable. Today we talk about the similarities and differences between LearnDash and Kajabi.
LearnDash vs Kajabi which solution is better:
Members, Courses, and Products
Depending upon which of the three tiers you decide to opt for. You will be limited in terms of active members, products, courses that you can have on your website. This will hinder the growth of your website and isn't recommended for people who are seeing rapid growth spurts.
Then comes LearnDash, with virtually no limits. The LearnDash plugin comes with three pricing tiers which differ based on the number of site licenses you need. Although with LearnDash you will most definitely need to buy add-ons to increase its functionality. These add-ons can be a one time purchase or have defined yearly costs.
In the case of the LearnDash plugin and it's add-ons. The cost is not tied to the sales that you garner. While the contrary is true with Kajabi. Hence, when we talk about restrictions. LearnDash has virtually none while you pay to remove them on Kajabi.
Best Online Course Platforms In 2020 – Sell Your Course Online
Extendible & Ownership Differences

So the first thing which I need to state here is.
Kajabi is an all-in-one solution. While LearnDash only offers you the ability to build online courses. Therefore, Kajabi does the hosting of your website and courses on its own closed platform. Meaning, if and when you decide to cancel or move on from Kajabi you can not take your content with you easily.
LearnDash on the other hand is not a rented room. You build your online teaching website on WordPress. On the LearnDash LMS plugin upon cancellation you're content is unusable. But you can use WordPress recovery tools to retrieve your content and migrate it.
When we talk about the extensibility of both the LMS building platforms. LearnDash trumps Kajabi, by a huge margin. LearnDash is a WordPress plugin, that means there are literally thousands of different plugins that will offer you added functionalities to your LMS website. So no matter what you want to add to your website, you can add it with just a few clicks.
Meanwhile, Kajabi is closed, meaning no easy way of extending functionality via add-on or plugins. Forget the gamification feature which is extremely necessary for making an appealing online course.
It is worth mentioning that too many plugins with your LearnDash will increase the risk for things to go wrong. Kajabi however releases their own update and hence there is no margin for error.
Customer Support

If an error does occur, Kajabi has 24/7 customer support available via email and live chat alike. On an annual plan, you get two live 1:1 sessions with their support team in order to work through your setup process.
LearnDash however will offer you support Monday to Friday from 7 am to 4 pm EST. No 24/7 service here. But because it is an open-source medium, there are literally hundreds of FAQs, guides, video tutorials, and blogs that might resolve your issues in no time.
There is no clear winner here. Depending upon your taste you can go with Kajaria or LearnDash if support is the only factor between you and your final decision.
Design Flexibility & Ease of Customization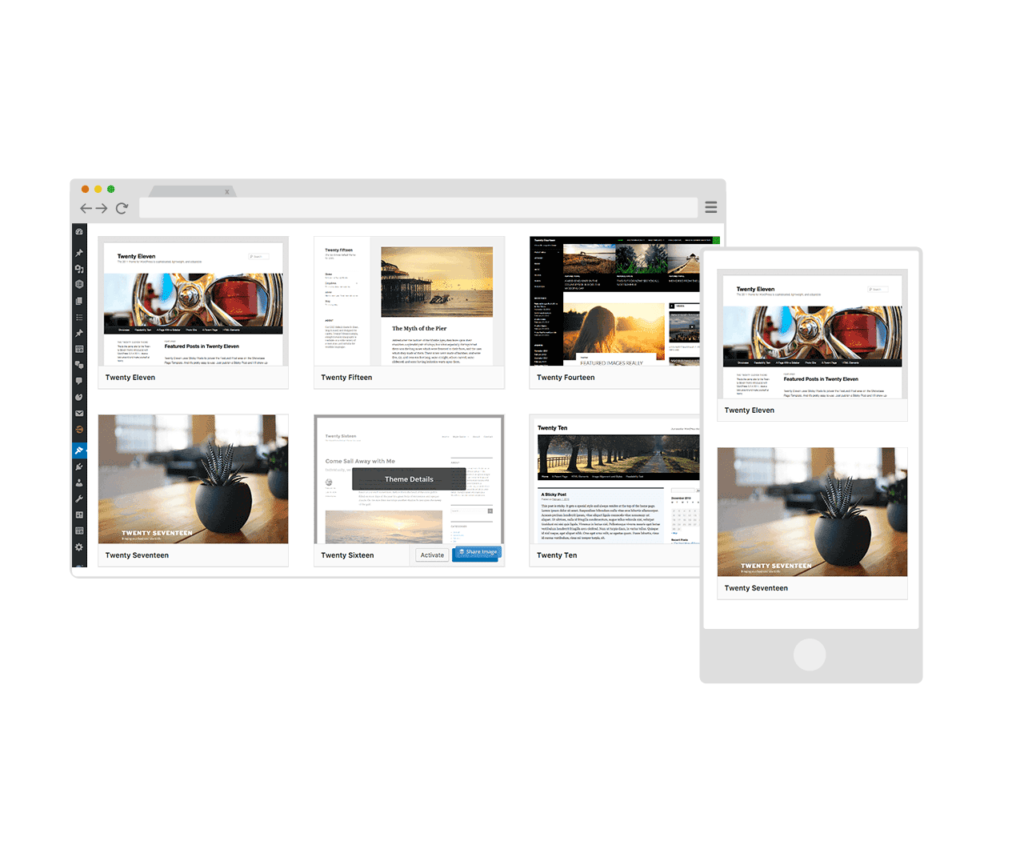 Brand conscious people have strayed clear of Kajaria because of their lack of theme customization options. Although it is trying to keep up with the popularity of WordPress page builders, it isn't quite there yet. One major aspect of using Kajabi is that you can not remove the Kajabi branding if you sign up for the lowest pricing tier.
It is good for beginners who aren't specific about the look and feel of their website. But isn't recommended for those who want full design and customization flexibility.
LearnDash on the other hand, being a WordPress plugin integrates any WordPress theme or page builder plugin. The inbuilt course layout and focus mode are compatible with most major page builder tools.
The built-in course builder has a drag-and-drop editor making it easier to add content and re-use lessons or topics from your existing courses. Hence, we recommend LearnDash for its customizability and engagement features which are truly unparalleled by any other platform.
User-Engagement & Certification

This is where LearnDash is head and shoulders above the competition.
LearnDash can let you add a quiz or assessment tests at any level throughout your courses, you can decide whether to place them at the end of a specific lesson or topic. The LearnDash LMS plugin offers 8 question types, timed assessment tests, and allowing any media to be used as an input field, giving you endless options.
You can also set pre-requisites after lessons or topics and issue report cards. While also tracking homework and assessments. You can also use LearnDash to reward your students with certification on course completion adding a unique method of user-engagement.
Meanwhile, Kajabi also allows assessment creation through tests, quizzes, and question types. The system is not as robust when compared to LearnDash. The question type is also limited to only multiple choice and multiple selections. Whereas progress tracking is a fairly recent added feature to Kajabi's platform.
In a Summary,

Kajabi is right for people just starting out. With no intention of adding functionalities or extending the business. Or the one's who want to get their online course LMS website up and running quickly, without worrying about design, features, hosting, etc.
Whereas LearnDash is a better option for people looking to scale their business, website, and add functionalities as well. If you have a specific layout, design, color scheme, and a rough sketch of what you want on your website. LearnDash and WordPress is the one which you should go for.
How Can I Integrate LearnDash Into My Already Existing WordPress Website?