Why use and Improve your Learning Management System optimally? This blog will brief you about the top benefits to make the most of your LMS. But before we start, let's understand what an LMS is. An LMS is the warehouse of learning resources. Learning management systems play an integral role in this process. These software platforms are typically deployed in classrooms and organizational training settings and are used to collect documents, track and report online courses and training modules.
The modern LMS platforms; however, have features that extend well beyond such core functions – features that make the learning process more immersive, more social, and ultimately, more effective. Many Higher learning institutions use online learning to deepen users' engagement and improve classroom performance.
As more and more educational institutions and corporate entities rely on e-learning, the need for the perfect learning management system rises. It is important to have your platform aligned with your needs, mission, and goals. Modern LMS can be used by training managers or administrators as a centralized learning platform to carry out a variety of tasks including:-
Manage social learning
Providing personalized learning experiences
Supporting mobile learning
Providing multilingual access
Improve your Learning Management System comes with a lot of amazing features and makes the process of learning more immersive and effective. It can also be used to manage custom relations, boost team collaboration, and increase customer loyalty. We have a list of some of the essential benefits of a Learning Management System:
1. Improve Online Training ROI
LMS functionality improves online training and translates into better returns on your investment. It allows you to identify learner's personal areas for improvement using the SalesForce CRM data. Then immediately they watch tutorials to remedy the issue.
2. Unlock Social Learning
Social learning is an important element of organizational training. Create an online or social learning platform where learners can communicate with one another. Social media has pushed social learning to become a legitimate part of online training. You'll see that your learners are much more enthused and involved in their online learning program.
LMS helps to reach out to a wider audience and improve communication between learners and trainers. LMS allows you to host discussion groups, polls, and surveys as a central platform. This will improve the collaborative learning skills of both learners and trainers.
Also Read: How to Establish Trust in your Marketplace Community?
3. Reduce cost
LMS is used by organizations to eliminate travel costs and materials expenditures. Conducting online seminars rather than in physical locations saves money and offers workers greater flexibility.
4. Support Personalized Learning using Adaptive Learning
Modern LMSs support personalized learning experiences using adaptive AI-based learning. Integrate your LMS with an AI-based adaptive learning engine to ensure your courses are personalized according to learner needs. It provides what you are actually looking for based on your search history and interests.
5. Improve Employee Satisfaction
A lower learning curve and improved accessibility lead to a higher employee satisfaction level. Employees are satisfied because you have created a cohesive business ecosystem. Certain Learning Management Systems come with HR tools to monitor every phase of the employment cycle and ensure that new hires get all the training they need to achieve their career goals.
6. Add Gamification functionality:-
By adding gamification functionality to your LMS in the form of badges, points, achievements, and leaderboards, you create a learning environment in which your learners are motivated, engaged, and eager to learn. Once you add gamification to your Learning Management System, your learners will take an active role in their online learning.
You can utilize your LMS fully for gamified learning by:
Providing rewards after completing goals:
You can encourage learners by giving them rewards in the form of points and badges. You can set award points and badges when learners complete eLearning modules and interact with the platform. You can track progress on the leaderboard and also create levels the learner has to cross.
Encouraging collaborative game playing:
LMSs are also popular for collaborative game playing. It allows learners to complete tasks or levels in groups to try to perform better than the other groups.
Also Read: Best WordPress Affiliate Plugins
7. Make it attractive and eye-catchy
It is a fact that people are attracted to things that look beautiful. But more than just outward appearances, it's important that the Learning Management System has depth and personality too. We're surrounded by gorgeously designed applications all day long so why should learners have to put up with something that looks and feels like it was designed on a PC.
8. Integrate Virtual Classroom
Integrate virtual classrooms with your LMS which will provide a cohesive structure and allow learners to access training in a streamlined fashion. Its popularity has increased as it provides a quick solution to shift from classroom to virtual training. Virtual classrooms have been popular for a long time, only their full potential was not explored by corporate L&D until fairly recently.
Many LMSs such as SAP Litmos have a built-in VILT platform that you can use to leverage both synchronous and asynchronous training. LMS also allows integration with external virtual classrooms using plug-ins.
9. Make it more interactive
Is your online learning platform interactive? Interactive LMS makes the learning environment fun and interesting. Incorporating active learning styles is important to engage students to execute effective learning. When learners can interact on and with their online learning platform, they suddenly become more involved, taking part and pushing their learning forward. Learners take an active role in their learning. The best LMS platform is ready to deliver engaging and quality course content that is available across all devices without any required setup.
10. Building your own eBook store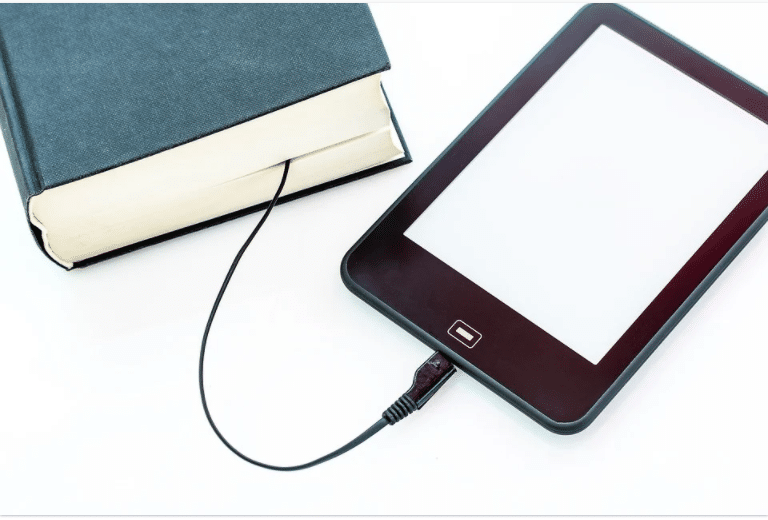 A learning management system allows you to construct your own eBook website and maximize that capability to promote extra convenience for your learners. Students can purchase eBooks online from various sites. Explore features that will help you to organize categories, fix prices and arrange promotions for your eBooks. LMS integrates a trusted payment gateway so that you can secure profit for your educational efforts.
11. Reduces error
During data migration information can get lost especially if you work with numerous apps to manage performance. LMS integrations will help to prevent data input errors and redundancies. Uploading user data for every platform is not necessary. The software automatically tracks the progress and performance of the user's data. It ensures that your data is safe with zero errors.
12. Greater efficiency
LMS offers extraordinary efficiency benefits by automating processes and keeping educational content stored centrally and can be distributed anywhere at any time. Instead of printing new course materials, you can keep information stored digitally.
Selection of the right LMS platform increases efficiency and helps to illustrate how to accomplish this for getting the most value from your learning management system.
Wrapping it up to Improve your Learning Management System!
The Learning Management System allows you to easily communicate with your team, evaluate online training data, and manage crucial business initiatives. To maximize LMS functionality invest in a platform that offers exactly what you need. It will help you to obtain the maximum amount of value from your LMS.
Interesting Reads:
What is a hyperlocal marketplace?
Free Ways to Gain Instant Website Traffic
Factors to Consider Before Hiring a Web Development Firm for an Ecommerce Venture