If you are willing to sell a digital product on your website then you must install plugins that offer digital product stores. By installing these plugins you can start categorizing and listing the digital downloads for your online business. As we are aware of this fact that the digital market has the scope to transform your life from rags to riches. You can sell anything online it can be copies of your book in the form of an eBook or anything else.  Thus the plugins offered by WordPress provide you with a pool of options for digital product store development. These plugins effortlessly set up your entire digital store and provide a range of other options. Let's discuss the 5 best WordPress Plugins for Digital Product Store Development.
 Digital Product Store Development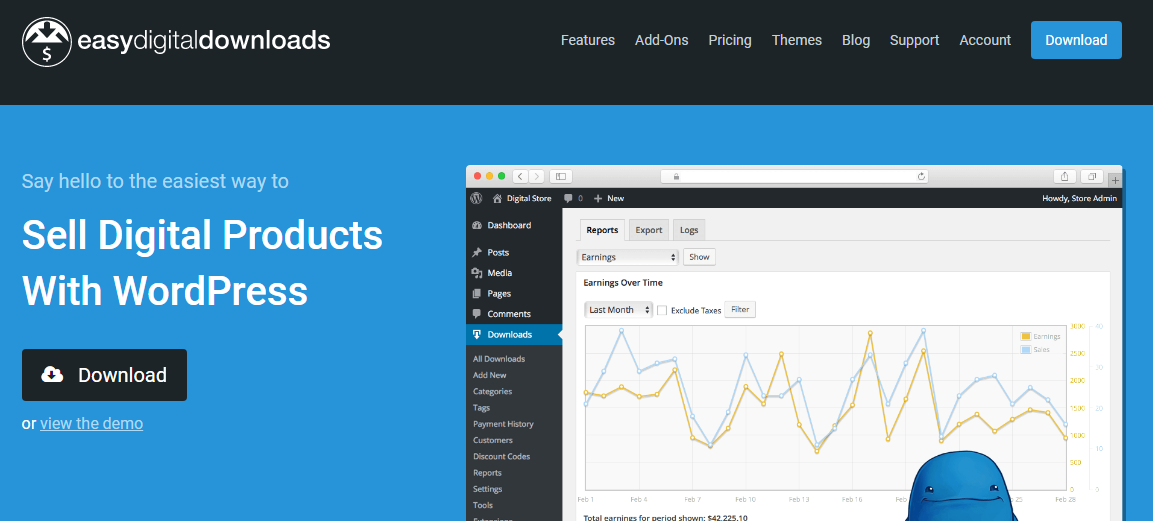 Easy Digital Downloads with 60,000+ active installs and a 5-star rating this plugin is indeed the most well-considered plugin for anybody who wants to set up a digital product store. On the other hand, it has exceptionally featured like localized for your language, sets up effortlessly in any software, documents, eBooks, photos, and much more. Additionally, it is well-responsive to any theme. Similarly, it supports all the payment gateways like PayPal, Stripe, Payment Express, and Realex.
Sell Digital Downloads are the plugins developed with a mindset to sell and only sell digital products. Above all, it has 1000+ active installs and is updated regularly. The features of this plugin are upload thumbnails, unlimited products can be created and it is easy to File download using PayPal.
It is a free plugin, with 100,000+ active installs. WordPress Download Manager offers features such as Password and CAPTCHA protection, Shortcodes, and built-in widgets that let you display elements anywhere on your site, promotional pricing for your digital products, and easy setup with built-in Wizard.
4. Code Shop for WordPress
Code Shop enables users to sell coupons, license codes straightaway on the website. The user can do payment by multiple pathways and supports multiple currencies. Code Shop is easy to install and can be translated into any language. Code Shop also accepts cryptocurrency.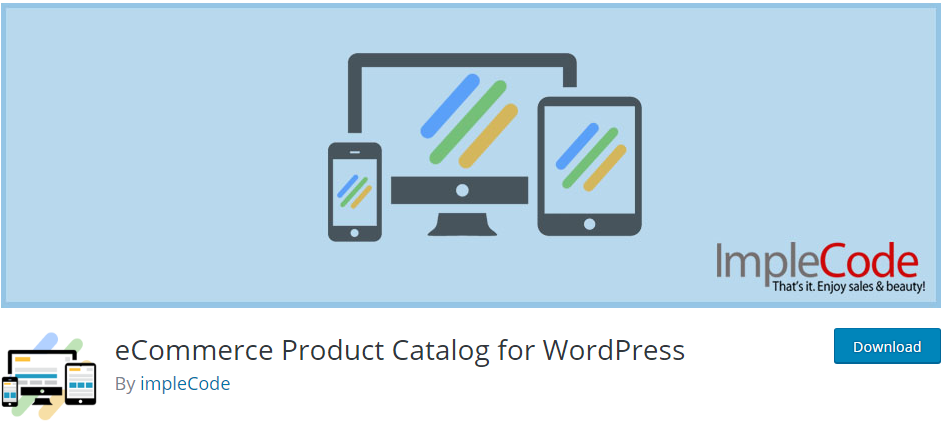 ECommerce Product Catalog for WordPress plugin has approximately 9000+ active installs and 4.5 ratings. This Plugin is a responsive and free product catalog plugin. ECommerce Product Catalog for WordPress has features such as product catalog demo, compatibility, documentation. It is an SEO-friendly eCommerce plugin.
This is plugin is the all-in-one solution for managing and selling digital or downloadable products. Digital Goods for WooCommerce Checkout allows you to remove any unnecessary fields from the checkout page for easy payments. For example, you don't need the customer's shipping for digital products, in that case, you can easily remove the shipping address field on checkout. It reduces the cart abandonment rate and increases the sales of your digital product.
Selz is an e-Commerce plugin that is easy to install and integrate into your WordPress Installation. You can sell physical products as well as digital products with Selz. It has many different features such as Powerful On-site checkout, Free SSL Certificate, Mobile-Ready, just to name a few.
Digital Downloads is an extension for ARForms and requires the ARForms plugin to be installed in your WordPress Installation. This extension works with the ARForms plugin as you will need a form to fill up before you start downloading a digital product. It is quick and compatible with every popular theme. You can easily sell digital products, expire download links, view or search download history, and shortcodes to implement in pages and posts.
Wrapping Up
To summarize we can state that with the help of these plugins users can create an online platform for selling eBooks, music, or any other thing. Thank you for going through this article, we will appreciate and acknowledge all the suggestions in the form of comments.
---
Interesting Reads:
Important DOs for Creating an Engaging Website