Humans have short attention spans. Some may joke and say our attention span is quite similar to a goldfish's. According to Statistic Brain, 17% of all page views across the web last less than 4 seconds. And this is why you want to convince and convert your website visitors that your platform is worth it, in less than a second. Is that really possible? Maybe, maybe not, but there are a few factors that may influence bounce rate, and you can prevent these.
And, high bounce rates are not only due to short attention spans. For instance, gen Z has an attention span shorter than 4 seconds. But, at the same time, they are able to evaluate a source's credibility and reliability. In the digital age, first impressions matter. User's perception of a business is mainly influenced by how a website presents itself. In this new environment, you can't afford to have a poorly-developed website.
Security
Visitors today have a smart trick up their sleeve to figure out if a platform is secure or not: the HTTPS. Today, when visitors open a page and don't see the S termination, they instantly leave the page? Why? Because the connection is not secure and they don't want to trust their data in random pages' hands.
Keep your visitors on your website by improving security. Unsecured websites pose a lot of threats to visitors. And considering that the Internet is big enough and has a lot of information on it, you can't afford to have your site dismissed by visitors because of security concerns. Still having your doubts? Let us convince you why web security is a thing you HAVE to improve.
You make it clear to your visitors your website is secure, and so is their data
You have to protect your website from malware, don't you?
It helps you boost your SEO.
You stop phishing attempts from your website. This way, consumer trust remains untouched.
You protect your business from hacking attempts. Your site might hold a lot of sensitive data, and you want it to be safe.
Speed
Load speed is a killer of many businesses and websites. So, why take the risk? In the age of speed, you have to meet visitor expectations if you want to lower bounce rates. If your pages load in 8 to 10 seconds, be sure visitors will leave your page running, and start searching for others, able to meet their speed expectations. We tend to make emotional decisions when we have to wait for too long, and anger and frustration will make readers leave in under a second, in these circumstances. Just like a custom software development company works on improving response rates of the apps and systems they create, you should also aim to improve the ones you have on your website.
Keep in mind that the max a visitor is willing to wait before a page loads, is 5 seconds. Strive for less, just to make sure. Oh, and you may want to know that similar issues will affect your SEO ranking, too.
Design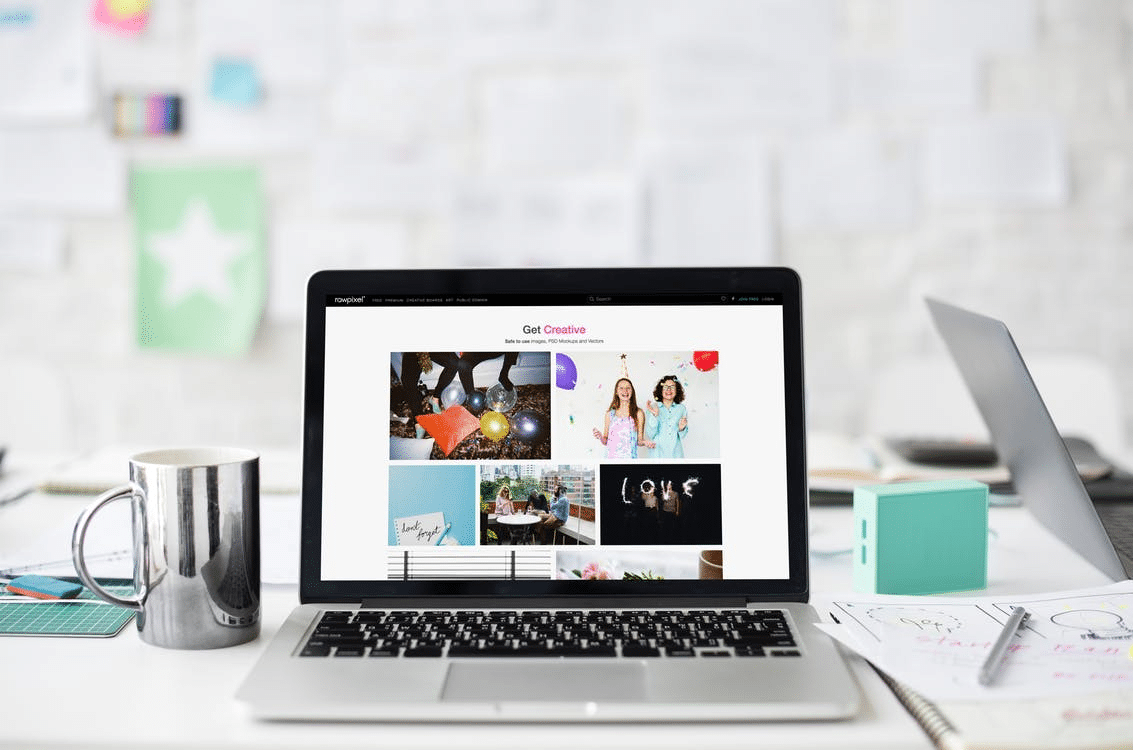 You thought design won't affect bounce rate? Well, think again. According to web users, some of the things that make them leave a website are design related. Here's some data for you: almost 95% of users say they have stopped trusting websites with poor web design. When you're unable to invest in web development, use pre-built templates.
Strive to get a clean look and aim to improve user experience. According to some other data, 95% of users agreed with the following statement: "Good user experience just makes sense."
Make your website look like it belongs to this era. Dated font? Bring it back to this day and time. And, obviously, avoid Comic Sans. It's tiring, looks childish, and will make your visitors leave immediately. Instead, go for clean and simple fonts. These will offer a fresh and modern look to your website and will make it very easy to read. Pay attention to font color, too. The text should have a contrasting color from the background, but it should be easy on the eye. Screen height and width are also some design elements that can convince visitors to remain on your page. Go for the 16:9 screen ratio. It will make your website look fresh and modern.
Mobile-friendliness
We cannot emphasize enough how important mobile-friendliness is for users today. People today rely heavily on mobile devices to get their information. Having a website with the same quality, or even superior to the desktop version should be one of the most important things website owners and business owners should try to achieve, for the safe of visitor retention and conversion. According to some recent studies, many businesses choose the mobile-first approach when developing websites and applications. This helps them get closer to their audience, consisting, preponderately, of mobile users.
Say goodbye to pinch-and-zoon mobile pages. The format is outdated and visitors are unlikely to stay for longer than 3 seconds on it. Plus, being mobile friendly boost your SEO progress, too!
Content, content, content
Content and layout also matter. Now, that you have convinced visitors to stay on your page for longer than a second, what? This is why you should strive to get offer them a ton of information and make sure it comes in handy to users. The content you create should be information-packed, researched, engaging, and entertaining. And since people are so easily distracted, go for other types of content. Infographics, videos, pictures, these all matter once you get users to stay on your page. For business owners, these may boost conversion rates significantly.
Next, pay attention to your pages' layout. And since users today are mainly using their mobiles to navigate websites, consider embracing a thumb-friendly layout. We are so used to scrolling social media (we're looking at you, Instagram!) minute after minute, we want the same ease of use and type of interaction from different platforms. Besides, tapping and opening different categories becomes a whole bag of headaches for today's user.