Setting up an online business using Woo Sell Services Plugin has now been made easier thanks to eCommerce platforms. These solutions allow business owners to display their products or services online, so customers can buy or book their appointments without personally going to the store. In addition, with the help of app extensions and plugins, eCommerce stores can receive, manage, and fulfill customer orders online.
If you're a service-based company, WooCommerce could be the most viable eCommerce solution for you. By integrating it into your WordPress website, you can take advantage of a customizable solution that will help you improve your business's website. Plus, with WordPress, you can integrate several plugins to expand your website's functionality and improve user experience (UX).
One common plugin that service-based eCommerce companies use is Woo Sell Services. Whether it's your first time hearing about it or you're already considering it for your website, here's a look at what it is and how you can boost your sales with it. 
What is the Woo Sell Services Plugin?
The Woo Sell Services is a plugin or add-on that allows businesses to sell their services to customers through their WordPress website. It works similarly to how a product is being sold in a typical WooCommerce store. However, rather than selling a product, you'll be selling a service.
It's also worth noting that the plugin is primarily for WordPress websites that utilize WooCommerce as an eCommerce platform. In other words, if you're not using WooCommerce, this might not be a suitable plugin to use for your business website.
With the Woo Sell Services plugin, you can add questions the consumers can answer to help the vendor determine the customer's specific service. This eliminates the need for you to use contact forms to get clients to reach you. While there's no problem with contact forms, this method usually increases the odds of miscommunication. On the other hand, Woo Sell Service plugin improves communication through its multiple-question feature.
Also Read: How to find related keywords and How to use them?
Aside from that, the Woo Sell Services plugin also offers other features, such as:
Services management board. This feature allows both vendors and customers to manage the services being offered. On the customer's side, they can see all the services they have purchased from the company. On the other hand, the vendors can view all the services provided to customers and take appropriate action.
Conversation channel. The conversation channel acts as the chatbox for you and your clients. The client can send you a message to which you can also respond in real-time. You'll also receive a notification email, so you'll know when clients are trying to reach you.  
Email trigger for orders and conversations. Whenever a customer places an order or sends a message to the business, the plugin also sends an email notification to whoever the website's admin is. This allows better tracking of activities within your eCommerce website. It also improves response rating and customer satisfaction.
Reviews and ratings. The Woo Sell Services plugin also allows customers to leave a rating and review for the services rendered. For example, if the customer closes the conversation thread or marks a scheduled service complete, it will prompt a command asking them to rate and leave a review of their experience.
Service status. The service status allows clients to monitor the company's services or sell to the customers (for the company). This makes it easier for both the company and clients to keep an eye on the status to take appropriate action if needed.
The best part of Woo Sell Services plugin is that even if you're using a marketplace plugin like Dokan, WC Vendors, or WC Marketplace, you can still integrate the plugin into your website.
Checkout Complete Plugin complete Review by bloggers ideas
Also Read: Reign Best BuddyPress Theme
How to Set-up and Use the Woo Sell Services Plugin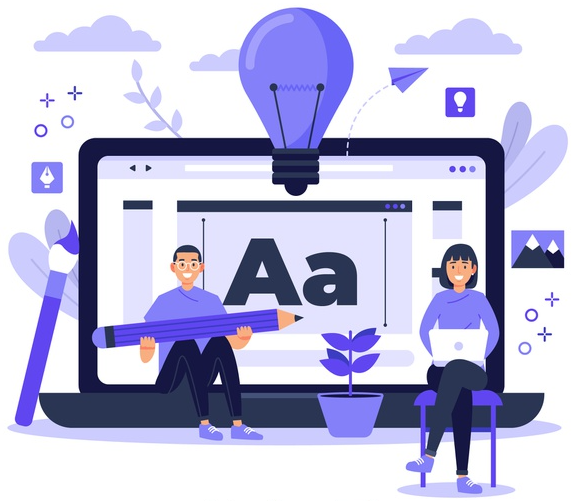 Now that we've covered what Woo Sell Services plugin is along with its features, it's time to get a rundown on how you can use it to boost sales. Here's how to use it:
1.    Install the Plugin
To start, buy and download the Woo Sell Service plugin from the WBCom Designs website. We offer three pricing tiers for the plugin: the Single License cost around $59 per year, 5 Site License for $129 per year, and Developer License for $299 per year.  
Once you have the plugin, log in to your WordPress account, then head to the Plugins page. Next, click "Add New," upload the zip file onto the website, then click "install now." You'll then be redirected to another page where you can activate the plugin.
Also Read: WordPress user export CSV file
2.    Customize the plugin
After activating the plugin, you can start configuring its settings. When configuring the plugin, you'll be shown three tabs: General, Images, and Emails. 
In the "General" tab, you can choose to activate the plugin's features such as the service email notifications, conversation email notifications, redirect conversation page, and more. The "Images" tab allows business owners to customize images (of their choice) to correspond to Order Started, Order Requirement, Order Review, and Final Delivery status on the status page. Lastly, the "Emails" tab allows email tracking and configuration of notifications sent to your email. 
3.    Create a Service
After configuring and customizing the settings, you can start adding services to your WordPress site.
To do this, head to the "Go to Products" tab and click "Add New." As you activate the plugin, it will automatically add a "Service" checkbox to the page. From there, you can add the name of the service you offer along with a service description and price. They can then start adding the questions they would require the customers to answer to process the service they want to purchase.
Once you're done, all you have to do is click publish, and the service(s) will be made available on your WordPress website. 
4.    Add the Service Status Widget
The service status widget allows you (the business owner) and the clients to track the status of each service provided. To set up the status widget, go to your Dashboard and click appearance. You can then add/remove widgets from your WordPress website in the Widgets tab.
To activate your Woo Sell Service status widget, click the WooCommerce, and you can manipulate the controls from there.
Ready to Boost Your eCommerce Sales? 
The Woo Sell Services plugin is dedicated to helping service-based companies sell their services online. It offers a variety of features that allows you to manage and track orders quickly and efficiently. The plugin also decreases the chance of miscommunication between vendors and users through its multiple-question feature, ensuring a smooth and highly satisfactory experience for your customers.
Whether you're a website developer accepting web design services or a FinTech company offering business purchase order financing to small business owners, having a plugin like the Woo Sell Services can help sell your services to your target customers.
Interesting Reads:
How To Start a Community Membership Site
How to add an event calendar in WordPress?