Finding Appropriate WordPress Theme is not easy. It takes a lot of research. But selecting the appropriate theme is essential for your WordPress website development. There are numerous themes available but choosing the best one is a difficult task. Some are paid and others are unpaid. A theme which completely gives company to your website is the best one for you, even you need to but very careful while choosing a theme. Each one of them is appealing to a different marked together. Website owners use WordPress themes to develop their website and make it presentable in front of their viewers. There a number of options for the customization of the theme also through custom WordPress development. Some themes give ravishing look and feel to your website, while others make your site slower. Results make a site to rank lower. It is very important to select the most appropriate theme for your website.
Here I am going to list some of the best ideas about WordPress themes so you can easily choose the best WordPress theme for your site without any hassle –
How to get most Appropriate WordPress Theme for your Website
1. Always Select simple theme
It is always necessary that the selection of WordPress themes should be simple.No complications are needed. If your theme is too gaudy, flashy, and complex, it may confuse your users with what exactly you are trying to say. As a result, a user will lose interest and get confused and they will unable to find the desired information. Attractiveness is always welcomed, but themes that can't engage the users then they are of no use. The theme should possess a layout that would help you to achieve your business goals. If you are unable to do so, it becomes a useless theme for your website.
2. Decide The Type Of Theme For Your Website
Each and every business differs from another, so the theme selection should be as per what the business needs. For that, you need to have well knowledge about the type of business. Out of several WordPress themes, you have to choose the most compatible theme to make your website much effective and engaging for the users.
There a lot of themes which are appropriate for their websites like directory websites, photography websites, e-commerce website, news websites and much more. Still confused! Visit these websites and get a clear picture to make your website appealing. Moreover, you have to consider the products you offer to your customers via your business website, to make a better choice to present your website effectively.
3. Select a responsive theme

As you all know WordPress is mobile friendly. Now you can start your business anytime anywhere. With this feature of WordPress, it is necessary to go for themes that are responsive in nature. Nowadays everyone accesses the internet on mobile phones more than complex computer sets. before selecting a responsive theme you need to check that your site whether it is looking all good from mobile phones or not. you also need to check will your theme adjust the layout to the varying screen sizes.
4. Features and flexibility of themes
Themes always come with amazing features. There number of themes available along with its features. Every feature has its own role. But there are several other features which you can add to your website for better enhancement. Some of the features like the advanced search bar, templates, designs, image sliders and much more are most important for your business to grow and present it in a most appealing way for the users.
While choosing the features available for your theme you should customize your settings to make changes in the features. You have to make sure the features offered by particular WordPress website allows you to handle the website easily and the website is flexible to your requirements.
5. Browser Compatibility
Browser compatibility is necessary for your themes. Your users might be using different browsers. You need to make sure that Your theme may look perfect on the browser you see, but there might be something broken in other browsers.
6. Plugin Supports
Plugins are the key to WordPress. WordPress gets activated with plugins. With the help of the plugin, you can possibly do anything with your WordPress site.  These plugins are the real source of doing multiple things with the WordPress site. There are plenty of WordPress plugins I would like to name some of them –
And, a lot more.
Make sure that your WordPress theme supports all popular plugins. If you are unsure, ask the theme developer about it.
7. SEO friendly
Want to make money and increase traffic on your website? then is necessary that theme you select it should be SEO friendly. When you get your custom development done, ask that theme developer that make your theme SEO  compatible. Your website only is profitable when there a large number of visits. It can only possible when your site found on Google's front page. It should be able to generate proper HTML code.
8. Ratings & reviews
Another solid point to select an appropriate theme is through rating and reviews of the particular theme. Ratings and reviews are given by the users. You can click the star marks to see the different reviews that are present against each star rating. With the help of reviews, you can get a  fair idea about the themes. If any theme contains lots of negative points and a low star rating then ask your custom WordPress developer to avoid that particular theme.
My Remondation
I am going to provide you with some most popular premium WordPress themes that offer 1 year of support and updates. Here are some of the theme shops that we highly recommend
– Themify
Final words On Appropriate WordPress Theme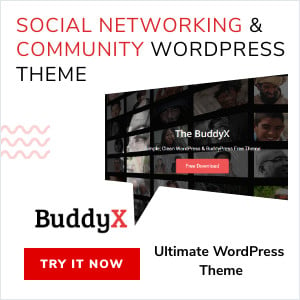 I hope that now you got a better idea, which themes are best for your website. A correct choice of theme will make your website more acceptable to the users. Please feel free to comment below for any questions.
Interesting Reads:
Should You Write Website Content Before or After Creating Website Design
Top WordPress Halloween Themes To Make Your Site Ready For Halloween Season