A man's curious nature and his subtle need to control and manage his events in the future has invented a platform where horoscopes and mystical tendencies to know what lies ahead can be studied deeply and prepare them for their future with a word of caution and advice. Hence WordPress has seen a constant rise in websites and themes that serve the online healers, pandits, and many mystics and astrologers to guide human beings to their respective course of life with ease. Therefore to let this event unfurl, WordPress has introduced many Astrology WordPress Themes for such businesses and entrepreneurs who wish to create a social standing and enterprise where astrologers, pandits, and horoscope readers can get together to assist people in need. 
Here's a list of some of the most top-rated Astrology WordPress themes available on WordPress. 
1. Astrology by VaultThemes
Astrology by VaultThemes is a great theme to experience high-quality transitional graphics and is a boon for astrologers, gurus, and teachers who wish to have their own personal website dedicated to the nuances of astrology. The theme is customizable and can assist all sorts of individual consultants to boost sales and have more fulfilling user interactions. It is an SEO-optimized theme that can easily be detected and bounce in the search list of major internet browsers. The theme is also made by skilled developers and personnel and updates are released at intervals to keep it more modern, urbane, and lag-free. 
2. Mystik
Mystik is another sophisticated theme dedicated to the realm of astrology and its various branches such as numerology, tarot, fortune reading, and energy healing. The theme certainly looks chic and beautiful with its high-end graphics and comes in two display setting features that are the light and the dark version. The theme also is highly advanced and comes with a cost calculator plugin that assists the website in offering courses and lessons to individuals who are keen on pursuing and learning the basics of astrology.
Also Read: 7 Steps to Building an Online Community
The theme also highlights the usage of a highly efficient event calendar where users can access the upcoming events and class schedules for a holistic approach and experience. The theme is simple to use and offers 6+ header styles and a color management panel to customize the website and make it more expressive and unique. Mystik also successfully managed to have a dedicated embedded social media integration where users can share the posts, content, and media uploaded on the website to other social media platforms to boost marketing and have a great advertising experience on demand. 
3. Advanced Astro
Advanced Astro is another example of an exemplary online theme that offers a crisp layout and template alignment without sabotaging the sense of mysticism in the art of astrology. Unlike other themes that can be a bit macabre and serious, Advanced Astro adds a bit of grace and finesse that makes a website look more appealing and aesthetically pleasing. The theme comes with a clean look and interface and also with a full-length slider that lets the users work with many elements, all in one place. 
The homepage gives access to many categories and menus such as About, Services, Free Horoscope, Blog to have a fulfilling experience as well as multiple choices at once. The social media panel lets you cross-share important media and communication with other platforms to gain visibility and exposure. The theme is SEO-friendly and is highly responsive with a clear retina facility to fit and work well on all major devices. The theme also comes with a built-in contact panel that lets the users leave valuable feedback and comments to make the website more enriching and dependable. 
4. Augury
Augury unlike its predecessors has a unique style and front that keeps the users engaged and busy. The theme accommodates major astrological details such as gemstone consultancy, fortune readings, tarot, and numerology. The theme boasts of its professional look that makes the website appealing to the masses. The theme houses premade and integrated forecast and case study pages which can be customized at any time. The feature that makes augury one of the top-rated sites is its embedded appointment form function that lets you take online appointments and offer services with incredible ease. This makes a business prosper when there is no additional hassle involved in the middle.
Also Read: What is WordPress? An Overview of the World's most popular CMS
The theme is also compatible with Woocommerce which makes it easy for the enterprise or a brand to establish their online market and sell the products directly from the website to potential buyers. With the integration of MailChimp with Augury, brands and businesses can also create email marketing campaigns to assist and flourish their brand's image and create a credible consumer base. 
5. Stellarium
Another premium theme that reckons beauty with additional features for a complete package, Stellarium is a must-buy for all brands looking for a theme that has it all. The theme comes with 16 captivating homepage layouts with Customization so that you can add or change elements according to seasons or your preferences. Brands can also establish their online Shop through Stellarium and make the business and brand more prominent through its dealings. 
The integrated forecast page lets the users know the day-to-day forecast of their zodiac signs with an attractive case study option that let the users be aware of stories, intuitive and academic blogs, and articles on astrology. The services panel on the homepage displays the list of the professional services that the brand is willing to offer to the customers. The cost calculator plugins make it easy for the users to get the information on nominal charges with discount availability. Stellarium also offers customizable zodiac signs to quench the desires of astrology enthusiasts and get to know their horoscope more holistically. The theme is SEO-friendly and caters to all major devices and computers to look pleasing and perfect. Social media panels are also available for cross-pollination of content and more exposure.
Also Read: Benefits of Building an Open-Source Knowledge Base
Conclusion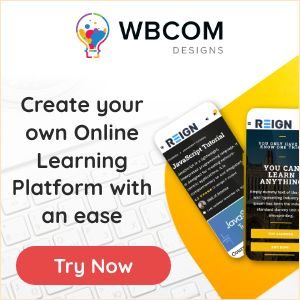 Astrology has been one of the leading sciences that has an incredible following and faith through which mankind has been formulating paths and carrying on with their life with a sense of wonder. WordPress in this wake has been a constant support and has given many such businesses and brands a platform that makes them dependable and helps them reach millions in a span of a few clicks.
Interesting Reads:
How to Start Your Own Social Network Website?