We all know content is the king of any blog or website and its the content only that helps you get more audience. With the right content management tools and plugins, you can skyrocket your success rates. Therefore, If you are planning to take your WordPress content marketing strategies to a new level, you must be aware of certain tools which will not only improve your content but will also help you grow your sales. Moreover, these WordPress content management tools will help you improve your site performance and customer experience. Here are twenty best content marketing tools for WordPress that will take your website to new heights. Take a look:
Design & Themes
The first section is dedicated to Design & Themes. These are tools and services that will help you find a perfect theme for your site, as well as some of the best themes themselves.
WordPress Content Marketing Tools
Wbcom Designs is one of the leading WordPress themes and plugins developing agencies. They make custom plugins and themes for BuddyPress, WooCommerce, Marketplaces, LMS, and Job Portals which are perfect for any specific niche and allow you to create responsive, highly flexible and SEO optimized websites.
Avada is the best-selling theme by ThemeFusion. It is responsive and multi-purpose and has an advanced network of options that lets you use it without having to modify the code. It is also quite easy to use.
X is another premium design, this time by THEMECO. They constantly try to improve and update the theme to satisfy customer needs. There are various features starting from custom fonts and ending with a role manager.
A latest pixel perfect multipurpose theme for WordPress, Monstroid 2 themes allows you to create fully-functional blogging as well as other niche websites. It offers amazing typography, content-oriented designs and an incredible set of customization options.
Divi by Elegant is another top selling, powerful and flexible WordPress theme that allows you to create clean and responsive websites keeping the content in mind. This theme is perfect for both creative and corporate. Divi allows you to build anything visually.
Content Writing
Another crucial part of your website is the content. You will not always be ready to write it yourself or check it for that matter, so here are some tools and services to help you with it.
If you don't have time to write your own content, this is perhaps one of the best services to do it for you. Trust My Paper offers various options when it comes to making an order. You can also arrange for a certain deadline or add various additional tasks to be done.
If you write your content yourself, you obviously need to be able to have a reliable to proofreading tool that will check it for you. Grammarly will point out your grammar, spelling, and punctuation mistakes and propose how to correct them. There are also premium features such as checking the word choice or a human proofreader going through your text.
A popular alternative to Grammarly, Hemingway App has somewhat of a different purpose than the former. Hemingway App (or Editor) checks your text for wordy sentences, excessive adverbs, and passive speech. Then it highlights these parts and asks you to remove them.
Google Translate can be primarily used for localizing your content to other languages in order to reach a bigger audience. However, it will still probably have to be checked by an editor. In addition to that, you can use the online tool to translate the information you found for your content.
If you have a group of writers working together, then Google Docs will be perfect for sharing the documents. You can edit the text in real time, and once you are done, export it.
Social Media Management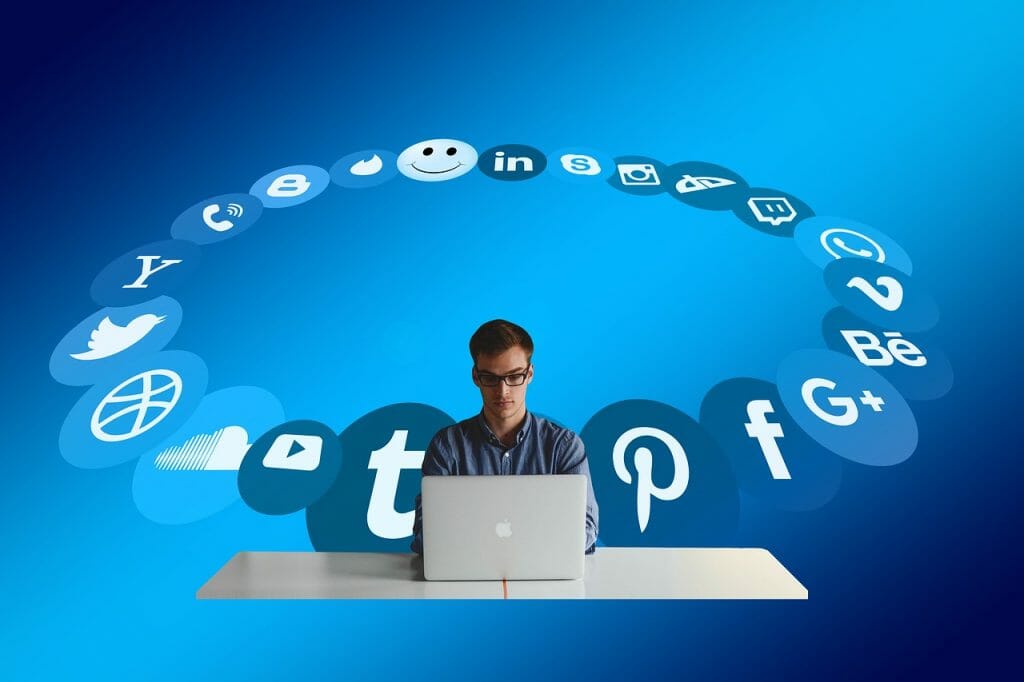 In order for your site to function properly, you will most probably need to establish yourself on social media too. This is why we gathered some of the best social media management tools for you to check out.
Also, if you are looking to increase traffic, you can also try these tips for WordPress content or some of these content ideas.
HootSuite is one of the best social media management tools currently available on the market. It offers a whole array of various features from planning posts to tracking your statistics and performance. It has a free version, but you can also upgrade to a paid one or buy paid features if you want more functionality.
Very similar to HootSuite, CoSchedule is also a social media marketing app that provides different features for its users. The only difference between HootSuite and CoSchedule is that the latter does not have a free version and you will have to buy the package right away in order to use it.
Buffer is a social media management platform with such features as publishing with a queue, analytics, engagement, and team features. The tool easily integrates with such social media platforms as Facebook, LinkedIn, Instagram, Twitter, and Pinterest.
Sendible is best for agencies with its many features and its own CRM. You can schedule posts, monitor social engagement, and even search for influencers. It even has a white label solution and a separate dashboard for each client.
Agora Pulse has features you may find handy such as publishing, team collaboration, reports, social engagement, and listening. It supports a total of five platforms: YouTube, Facebook, LinkedIn, Instagram, and Twitter.
Illustrations & Editing
Last but not least, adding images to your content can dramatically increase your statistics. Use these apps and software to create beautiful imagery, gifs, and videos.
Adobe Photoshop is perhaps the most well-known editing software. You can do anything on it, from applying effects to photos to creating your own illustrations.
#17. Canva
If you are looking for an easier alternative to Photoshop, then Canva is the one for you. It has a whole array of different features as well as a huge library of millions of pre-made templates for you to use.
Infographics have become quite popular recently and users love them just as much as illustrations, if not more. Easel.ly is perfect for creating engaging and eye-catching infographics to go along with your content. It also features hundreds of templates for you.
While the first three are for working with images, Picasion lets you create GIFs. You can import still images from your device, Picasa, or Flickr. Then, you can make a gif and share it on social media or embed it on your site.
Animoto is an online video maker that will help you create an engaging video from scratch. It is very easy to use and has a nice design, so you don't have to be an expert to use it.
I would also like to mention Lumen5  which is a great tool to easily transform articles and blog posts into video content along with other features.
Final Words On WordPress Content Marketing Tools
All in all, these are only twenty of the most helpful plugins, tools, and services that you can use regularly to improve your content marketing. They will help you do anything from editing your photos to translating your content. This will all lead to better customer experience and more accurate SEO optimization.
Author Bio:
Diana Nadim is a writer and editor who has a Master degree in Marketing. She combines her passion for writing with her interest in research and creates thought-provoking content in various fields. Diana also runs her own 3to5Marketing blog. What inspires her the most in her writing is traveling and meeting new people. Follow her on Twitter.