Over 80% of Instagram's users follow the companies they like, and nearly 200 million of them go to the businesses' Instagram pages, according to the data released by the social media platform. As a result, marketers must utilize Instagram. Whether you're connecting with friends, random strangers, or a company, Instagram has you covered. You'll learn about the most effective Instagram Marketing tools in this article.

Benefits of using Instagram Marketing Tools
Using a social media marketing tool, such as Instagram Marketing Tools, may greatly simplify the process. The advantages of employing such tools differ based on the account you have, but they can generally enhance engagement. The following are some of the most significant benefits of employing such technologies.
One of the most significant benefits of employing an Instagram marketing tool is the ability to automate your interactions with people. This will boost the popularity of your Instagram account by raising the number of genuine followers.
Using an Instagram Marketing Tool also allows you to follow hashtags, random accounts, and a set amount of new accounts each day.
Another significant advantage of Instagram marketing tools is that they may assist you in scheduling your material, and this is especially beneficial if you have a large number of followers.
You can post content in bulk without having to worry about it. In addition to controlling your material, you can plan articles ahead of time and track their success.
Also Read: A Definitive Guide To Instagram Hashtag
Top 5 Instagram Marketing tools
1. Canva
Canva is a visual design platform based in Australia. This application may generate presentations, posters, papers, and social media visuals. The site may also be used to produce papers. Canva provides a comprehensive library of templates from which to pick. You may also utilize these templates to make your own unique design. Here are some ideas on utilizing Canva to make your life simpler. Some of Canva's advantages are listed below. Continue reading to find out more.
The first advantage of Canva is its simplicity. You can include photos and text, and you may even customize the proportions of your photographs before publishing them to social media networks. Canva's templates are the simplest way to get started, but you may also build your bespoke graphics. Although the templates are wonderful for quick and easy designs, you can always start from scratch and enter the specifications. Once you've determined the size and style of your picture, you can begin working on your design.
Canva may also be used to generate professional-looking designs. You need to enter your email address and password to create your templates. The website will then generate a canvas for you automatically. Canva will automatically calculate the correct picture size for you, so you don't have to worry about it. A variety of templates, including blank ones, are also available. Add your photographs to begin creating them. After you've imported your photographs, you may adjust the text size and color scheme, as well as select a template.
2. Buffer
While Buffer's free service does not allow you to schedule posts, you may do so with its subscription plans. These applications include many capabilities, such as scheduling and evaluating your social media presence. You may also configure publication schedules to release fresh material automatically throughout the day. The free plan allows you to schedule one post each day and change or delete it whenever you like. You may also choose which posts to publish each day and how frequently they should be published.
Buffer allows you to plan your articles to go live at particular times. There are several programs to suit every budget and requirement. The free version, for example, only allows you to post once per day and has restricted analytics. The premium version includes more sophisticated features such as a comprehensive queue view. The Buffer browser plugin is an excellent tool for posting material to many accounts simultaneously. You may schedule postings based on a date and time in the free edition.
The premium plan includes a 14-day free trial period. After the trial period expires, you can downgrade to a free plan that includes three social channels, ten scheduled posts, and one user. You may also choose yearly billing and save 20%. Buffer offers a 30-day free trial, so upgrading isn't required. However, if you don't want to upgrade, you may cancel your account before it expires.
3. Hootsuite
Hootsuite's Instagram Marketing Tool is an effective tool for managing your social media networks. It is simple to use and has strong team management skills. You may use it to monitor your postings and engage your audience in various ways. There are around 150 apps available on the platform, including video and photo sharing. The software also includes real-time statistics and an interaction function for tracking your audience's reactions.
One of the finest features of this application is its scheduler, which allows you to schedule articles across several platforms. This means you may arrange your material ahead of time and receive notifications when released. It can help you gain 10,000 targeted Instagram followers and turn them into paying clients. You may use your blog to organize and manage your material if you have one. Because it links with your social media accounts, you may plan your posts for multiple days, hours, and places.
While Hootsuite offers a large number of connectors, the service does not appear to have a decent mechanism for managing Instagram interactions. While it does offer an "Inbox" function, it does not appear to handle it properly. Later, on the other hand, includes a chat function that allows you to respond to Instagram comments directly. The Instagram platform may be a little late, but it is still a tremendous tool.
4. LeeTags
Using hashtags is one of the most effective strategies to improve Instagram interaction. Hashtags can help you gain more followers and increase the visibility of your posts. LeeTags is an Instagram Marketing tool that assists you in locating the most popular hashtags in your field. It allows you to categorize your search results and build a favorite hashtag list. The hashtags you use the most will help you develop on Instagram faster. You may also store searches as custom sets.
LeeTags allows you to plan Instagram posts and allows you to keep hashtags in lists. These lists assist you in posting the appropriate stuff at the appropriate time. It also analyzes popular hashtags and generates new ones based on your requirements. and allows you to store and build your list of hashtags. And also straightforward to manage several accounts through a single app, making it easier to schedule varied activities.
LeeTags is a wonderful alternative if you're looking for an Instagram hashtag generator. It includes a sophisticated search engine that scans popular hashtags and suggests new ones depending on your interests. It even has capabilities for saving your favorites. The program also provides access to popular categories for the most relevant tags, which is helpful if you operate with different accounts. This feature makes it easy to handle several accounts' postings.
Also Read: How to Use Best of Instagram Hashtags for More Exposure?
5. Kicksta
Kicksta will like two to three of each user's followers' images during the free trial. This act functions as a "tap on the shoulder," informing individuals that your account is interested in what they are posting. Of course, it's automated, but it has the potential to lead to some excellent organic development. You should have no issue utilizing Kicksta as long as you're comfortable with such a setup.
The high learning curve is Kicksta's sole drawback. The tool might seem perplexing at first, but the business provides a comprehensive FAQ. Certain benefits, such as live chat assistance, might be useful if you have questions. Users can also pick between two subscription plans. The Creative Plan is $49 a month and includes a video lesson and ten Instagram users who are specifically targeted. The Professional Plan is $99 a month and offers advanced features such as Live Chat Support, Premium Email Support, 40 targets, and a Blacklist.
Kicksta is extremely user-friendly and mobile-optimized, making it simple to use and install on your phone. The software offers a 14-day money-back guarantee and support via a FAQ and help website. Furthermore, it narrows down your target account by region, hashtag, and username, allowing you to reach out to more prospective followers. If you're not sure whether or not to join Kicksta, you can always read its review.
Also Read: How to Automatically Post New Instagram Photos to WordPress ?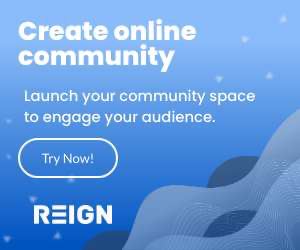 Conclusion of Instagram Marketing tools
Instagram's popularity is steadily increasing. In fact, in 2021, they will have more than 1.4 billion active users. It's never too early to begin starting on Instagram if you're unclear if it's worth the cost. If you have the correct Instagram tools, you can really amp up your marketing efforts and get a lot of attention for your brand. It might offer your company a leg up on the competition and help you create traffic and leads on Instagram.
---
Interesting Reads:
How to Use Best of Instagram Hashtags for More Exposure?
WordPress Instagram Plugins That Drive Huge Traffic To Your Website