AI has had a significant influence on nearly every major business. AI-powered bots that scan hundreds of goods and discover optimal matches based on user input, research, and even weather conditions influence e-commerce. The Internet of Things (IoT) is growing exponentially, which is already impacting e-commerce. Businesses are already deploying AI-powered robots and predictive analytical sensors to maintain their equipment working at peak efficiency. Artificial Intelligence in eCommerce can identify potential customers or identify customers who have abandoned a shopping cart. Artificial
Employ Artificial Intelligence in eCommerce
Intelligence (AI) can do so much more for ecommerce businesses. Some of the effective uses of AI in ecommerce are discussed in this post.
1. AI can be used to generate customer-centric search
Organizations can benefit greatly from artificial intelligence (AI). As a result, they can anticipate client demand and stock up on the items they know will be in high demand. Developers of all sizes have access to these tools, and AI technology may provide your organization with a competitive advantage. The problem is that not all businesses can afford to invest in this technology.
AI can find items that complement one other. AI software can help customers locate exactly what they're looking for, no matter what they're looking for. In addition, it can analyze images that have been submitted and look for comparable products in e-commerce stores. There is no end to the possibilities. See how AI may benefit your company in the following infographic. Using artificial intelligence to improve your customer-focused search is possible.
Based on the information you collect about your clients, AI may recommend and offer information about items. It can also help your consumers locate what they're seeking more quickly by identifying comparable versions of certain goods. AI may improve the user experience by using machine learning and NLP. As a result, conversion rates will rise and the amount of time spent searching will be reduced.
Also Read: Best Artificial Intelligence (AI) Marketing Tools
2. Use artificial intelligence to retarget potential consumers
Using AI to retarget potential clients is a more effective method of promoting your products and services. For a long time, firms made decisions based on the demographics of their whole consumer base rather than segmenting them into smaller groups. Customers could not be targeted because of this. As a result, advertisers can now target their adverts precisely the people they want to reach. By analyzing their habits and preferences, these technologies can assist you in connecting with your intended audience.
Machine learning is the most efficient method of retargeting a potential buyer. Future purchasing decisions can be predicted with the new technologies. A customer's browsing habits, past purchases, and the likelihood of purchasing a particular item may all be gleaned from this data. Retargeting allows you to track your customers after leaving your website and re-engage them with special deals and discounts. With AI, cart abandonment emails may be more efficient in turning visitors into buyers. After abandoning their carts, customers who get an email are more likely to complete the transaction.
In addition to email campaigns, banner ads on other websites, and social media adverts, you can use retargeting to retarget your customers. Customers are more likely to come back if you provide a welcoming environment. A Net Promoter Score (NPS) survey indicated that 79% of consumers view adverts personalized to their interests. Net Promoter Score Retargeting is now being used by more businesses to attract new customers. With these techniques, your business will have a better grasp of who it is trying to reach.
Also Read: How Digital Transformation is Increase Customer Experience
3. AI can help you identify exceptional target prospects
Customer data may be a great asset when used correctly. Your marketing efforts can be more effective if you use artificial intelligence (AI) to your advantage. Security and marketing are two more areas where these new technologies shine. These AI advancements are paving a brighter future for eCommerce. However, they aren't solely for marketing or security purposes either. AI may be used in a variety of ways by internet businesses.
Companies used to classify all of their clients when making choices in bulk. As a result, it was challenging to identify the best students. For this reason, they sought new methods of connecting with the appropriate customers. These days, artificial intelligence (AI) can assist them. This AI tool is one of the numerous advantages of AI that may find excellent target prospects. This is particularly helpful when trying to pin down specific types of clients. Artificial intelligence (AI) can analyze real-time data to decide the most effective approach and convert potential customers.
Artificial intelligence is a critical tool for forecasting your clients' purchasing behavior. AI can forecast your consumers' future behaviors, build a lookalike audience, and uncover unique conversion spots. Use this technology to enhance your marketing efforts as well. Improved ROI and increased sales can be achieved via the use of AI. Use it to learn more about your clients' habits.
4. Streamline the sales process with AI
Artificial intelligence (AI) in sales is becoming increasingly popular. You can speed up the sales cycle and minimize the time it takes for new sales reps to get up to speed by adding AI into your sales process. To improve customer service and maximize income, you may also automate the process of cross-selling and upselling. To what end would you like to use AI to improve your system? Here are a few ideas for making the most of your AI investments while enhancing the client experience.
Sales firms may use AI to find their best performers and share their findings with the rest of the company. New team members can be selected, and productivity increased using this data. When it comes to AI implementation, the most difficult part is coming up with a plan of attack. Increasing the output of your sales force may be made much easier with the use of artificial intelligence (AI). If you want to implement new technology, you'll need the complete support of your whole workforce. If you're going to get the most out of AI, don't forget to include it in your current sales process.
Artificial intelligence and machine learning (ML) have already made a significant impact on the sales process. It also assists salespeople when it comes to automating and analyzing a sales process. With this, you'll be able to provide clients with items tailored to their specific needs. The AI can also assist you in finding the perfect things to sell. Your company's bottom line will benefit if its items and consumers are better matched.
5. AI can provide a new degree of personalization across numerous devices
Artificial intelligence has improved the customer experience by enhancing data analysis. Rather than relying just on page views and clicks to analyze customer data, artificial intelligence (AI) may consider factors such as reading duration and hand gestures. These elements will assist organizations in providing their consumers with a better-customized experience.
A growing number of firms are reaping the benefits of artificial intelligence in their marketing and customer service efforts. Customers may use Amazon's Echo, for example, to place orders for their preferred foods and beverages. Customers' feedback, weather conditions, and research are factors this technology uses to propose items to eCommerce shops. As technology advances, the sales process will also benefit, and it will protect customers from being sold the wrong goods and provide them with a more personalized experience.
Artificial intelligence (AI) is a massive asset for the business. They may tailor their material to the needs of their customers by determining what they desire. These experiences will be more effective for customers and boost their probability of purchasing. With the help of this new technology, businesses will provide a more personalized experience across all of their platforms. This type of customization increases a customer's likelihood of making a purchase. To make things easy for them, they may choose another brand.
Also Read: Emerging Trends for the Future of Software Development
6. Implement Personalized AI chatbots

When it comes to chatbots, quickness of reaction is a huge advantage. Customers may expect a response to their inquiry in as little as a few seconds. Due to this policy, there will be no more waiting in line or on hold. Artificial intelligence (AI) chatbots can put clients in touch with real people in seconds. And they do not require rest periods. They may be reached at any time of the day or night, seven days a week. For your company, that's a tremendous asset to have.
Chatbots are an excellent alternative to actual customer support professionals since they can answer frequent queries in real-time. Customer service representatives don't always answer questions, especially when things become hectic or unexpected. Different time zones may also hinder intermittent communication. However, human agents have the advantage of responding to consumers at any time of the day or night. By starting discussions, chatbots may provide a personal touch.
For call center help, AI chatbots may be taught to answer common inquiries. In this way, agents may devote more time to more challenging tasks. Because AI chatbots can assist clients without a conversation, it saves agents time. 77% of contact center agents said that automating everyday operations frees up their time to focus on more challenging work. AI chatbots can enhance recognition systems and customer service and reduce the time for both customers and agents.
7. Enhance consumer suggestions with the use of AI
Artificial Intelligence (AI) is one of the most prevalent methods for improving consumer suggestions. In contrast to humans, AI can conclude data and put novel ideas to the test. Artificial intelligence (AI) can swiftly identify the most popular items and brands based on data from social media and other internet sources. Companies may learn more about their consumers and connect with them using this method. Furthermore, AI can forecast future sales of a particular product, saving customer effort by anticipating consumer demands and preferences.
Retailers can tailor the shopping experience for every one of their customers by utilizing AI. These suggestions are particularly appropriate to the wants and needs of a certain buyer. For example, a machine learning model may recognize a customer's buying preferences and recommend the relevant goods based on their previous purchases. This sort of AI may often detect when a user seeks a specific product based on their profile information. The AI also aids in creating product suggestions, depending on the information they currently have.
AI may also be used by businesses to improve customer service. Artificial intelligence (AI) may be used in customer relationship management (CRM). Customers experiencing difficulty syncing their calendars with Google can use this tool to narrow their search. When a corporation uses this technology, customers are more likely to return. AI engines may also offer items for specific age groups for various purposes. Refunds are available to customers who are dissatisfied with their purchases.
Also Read: Improve Your Marketing Campaigns with these 12 Competitor Analysis Tools
8. AI may be used to create virtual assistants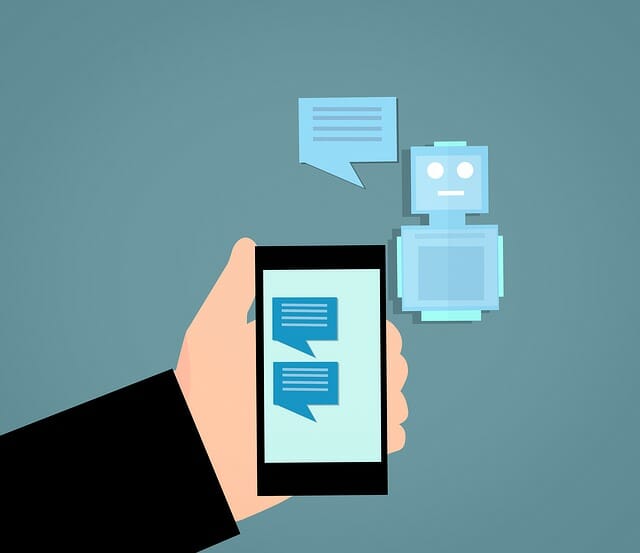 AI-powered virtual assistants are helpful for a variety of reasons. Answering customer queries and analyzing context are two of the many ways these assistants may boost efficiency among employees. They can set up meetings and send out reminders through email. As a result, AI assistants may expedite corporate operations by identifying behavior patterns and analyzing data. Consider the advantages of this technology first if you're considering it for your organization.
Implementing virtual assistants powered by artificial intelligence (AI) can help businesses deal with naturally imprecise language. The system must be able to deal with natural language ambiguity and make accurate judgments without the assistance of a person. Machine learning is key because this technology can learn from user interactions and create meaningful results. This method enables AI-powered virtual assistants to be trained to understand and emulate human language and communication.
Virtual assistants powered by artificial intelligence (AI) can deliver quick and accurate replies to everyday business activities. They may not be as clever as us, but they can perform jobs that we can. Although the technology can read papers and classify data, it cannot make independent judgments or forecast future events. Virtual assistants powered by AI aren't available all the time, either. In addition to chatbots, AI-based virtual assistants may be utilized 24 hours a day, seven days a week.
Conclusion of Artificial Intelligence in eCommerce
Artificial Intelligence in eCommerce (AI) can help radiologists identify cancer, flag inappropriate information on the Internet, and analyze video feeds from drones. They can also tell if elevators and other devices need repair. AI's effect on our daily lives is only beginning to take shape. New AI-powered platforms will be critical to success in the digital era in eCommerce.
---
Interesting Reads:
10 Best AI Marketing Tools for growing your business
How AI Is Transforming WordPress? | Artificial Intelligence WordPress
9 Best Artificial intelligence (AI) Plugin for WordPress and WooCommerce Management