Starting a new business can be an exciting yet challenging venture. That being said, it has never been easier to launch an online clothing store than it is now. With the evolution of technology, digital capabilities, and cloud enablement, launching your fashion empire has never been easier. Platforms like WooCommerce for E-commerce make it easy for a budding entrepreneur to step into the world of fashion. 
But, just what does it take, and how do you go about launching your site from scratch? We took a look at the WooCommerce platform, in particular, to break down how you can go about kicking off your fashion line. Why WooCommerce, you may ask? We love the platform's simplicity and how easy it is to set up an online store with every element you need to start converting as soon as possible. So, let's get started.
Decide On What Functionality You Need
The first step is to decide what you want to do with your site and what kinds of functions you wish to add. WooCommerce is essentially a plugin for WordPress, so you will need to launch your WordPress site first and build up your WooCommerce platform from there. 
You will need to get your web hosting services sorted out, install and configure WordPress, and set build and design the WordPress site. From there, you can integrate the WooCommerce plugin to transform the area into an eCommerce store. 
Also Read: How to find related keywords and How to use them?
You will notice that WordPress has several different plugins for varying functionalities. There are also tons of incredible software options to use on your site to tailor your specific businesses. If you are not a traditional eCommerce store and focus more on B2B wholesale items, there are some versatile fashion line sheet options for you to choose from. These provide you a frictionless, intuitive shopping experience that a B2C eCommerce store would usually get. 
Focus on the Design and Brand of the Page 
Page layout is vital when converting visitors to customers, so pay attention to the site's design. In most cases, you can pick a theme from WordPress and customize that according to your needs and brand. There are thousands of options to choose the page's layout, colors, and various pages. 
All of these are customizable so that you can change the theme's colors, images, and CTAs according to your needs. You can add in pages and remove or hide redundant pages that you might not need. Try to keep your site as clean and clutter-free as possible. Not only do you want the page to load quickly, for both your customer and SEO's benefit, but you want to convert a visitor as quickly as possible on the site. 
Keep your CTAs toward the top of the page, above the fold. Keep your content and copy simple and to the point, explaining exactly what your brand and USP is from the minute your customer lands. User experience is vital to keep in mind when you are constructing the flow of your site. Understand how your customer is going to flow from the landing page to product and through to checkout.
Also Read: Reign Best BuddyPress Theme
Focus on Your Products and Product Pages
This is your sales pitch to your customer. Unlike a brick-and-mortar store, your customer cannot get the look and feel of the products, so you will need to sell them with your product pages. 
Use high-quality yet web-optimized images. Make sure you have several photos of your garments and shoes. Your customer will want to see it close up; they will want to see what it looks like in different colors and want different viewpoints of the items. Make them clean, and keep in mind that larger images take longer to load, increasing bounce rate and penalizing Google. 
Also Read: WooCommerce Product Category Search
Content is also essential for the product page. Your content will need to and directly describe the article. Paint a picture for your customer while keeping SEO in mind. It will need to contain the relevant keywords for the products to be found in organic searches. Remember to tag your images with keywords, too, as customers will search relevant keywords in pictures, and you want yours to pop up. 
Include customer reviews to add transparency to the product and give other customers more insight into buying. Providing estimated shipping costs and any other fees here will also be beneficial to your conversion rate. The highest cause of customer bounce is unexpected costs at the end of checkout, so get in early. 
Add in Plug-Ins and Integrate Relevant Platforms
We touched on this earlier, but this is where this step comes in. Here you can decide on your payment gateway, which forms you will be using, and what extensions will make your store even more successful. 
Some plug-ins like Yoast are absolute must-haves. This particular extension guides you with SEO. It shows you how to construct your titles, URLs, H1 and H2 titles, your meta description, and the basic readability of your pages and posts. Organic traffic is one of the highest traffic sources to most sites, so if you are optimizing each page with this tool, you are likely to increase your traffic to your site. 
Forms are also essential to add to your site. From contact forms to checkout forms, these collect the necessary data from your customer to complete the sale and collect the necessary information to strengthen your database. WP Forms are a great go-to, but you can shop around for something that will suit your needs.
Add Your Marketing Channels
Now that your site is up, it's time actually to get your site in front of your target audience. There are various channels that you need to set up to start making this happen.
Social media. You will need business accounts for your Facebook, Instagram, and Tik Tok accounts to promote your products correctly and track and monitor the success of the campaigns. 
Regular emails. Surprisingly, emails are usually the second-largest driver of traffic and conversions to your site. Building a database up is an ongoing but necessary exercise. You can provide educational content and announce new products and specials to your database through this channel. 
Lastly, paid ads. This is how you get your products and brand out in front of targeted, untapped audiences. Take some time to work out how to contract to convert paid ads and put some money behind them each month. 
Last Thoughts of Online Clothing Store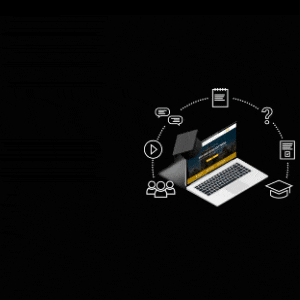 In wrapping up, one of the most important things to keep in mind is to keep the customer journey in mind at all times. Go through your site regularly and examine what your customer sees when they land on your page and go through the checkout process. Use tools like Google Analytics to monitor your traffic to and on your site and how it behaves. Track your campaigns through your social and mailing platforms. With this information, you can see what is working and what isn't. It will help you plan future campaigns and do away with products and marketing that don't work. 
Interesting Reads:
How To Start a Community Membership Site
How to add an event calendar in WordPress?