If you have a WooCommerce store, it becomes really important to have a well-thought-out pricing strategy that will not only boost your sales but will also bring more and more customers to your shop. Features like Dynamic Pricing offers you the ability to set an adjustable rate or a discount for a product based on a particular condition. This feature is really important for a WooCommerce store and can be accomplished by a dynamic pricing plugin. Such plugins offer options to add a discount to the products automatically depending upon the conditions that you have set in advance. WooCommerce dynamic pricing & discounts are essential for sales.
Also Read: Advanced Ajax Product Filters Plugins For WooCommerce
So, if you are planning to add such a feature to your WooCommerce store, we are here with a list of top and free
WordPress dynamic pricing and discounts plugins for WooCommerce
Dynamic pricing let you setup offer discounts based on products and set the the diffrent discount based on weight or Quantity. There are a lot of dynamic pricing WooCommerce free downloadable addons to choose from here is a list of few.
1. ELEX WooCommerce Dynamic Pricing and Discounts
This is one of the most amazing and free plugins for WooCommerce. Dynamic Pricing and Discounts for WooCommerce plugin offers well-defined solutions to help you set the best discount offers on your store. This plugin comes with all-new unique functionalities.
Key features include
Offer discounts on Products and Categories.
Offer a flat discount, percentage discount or fixed price discount.
Product rules to set discounts on specific products.
Option to set rules based on Weight, Quantity, Price, Total Units and Number of items.
Customization of the position of the offer table.
Different discount types can be set up for different rules. The available discount types are — "Percentage Discount", "Flat Discount" and "Fixed Price".
Option to Set maximum discount to be allowed on every rule.
Display pricing table on the product page
2. WooCommerce Free Gift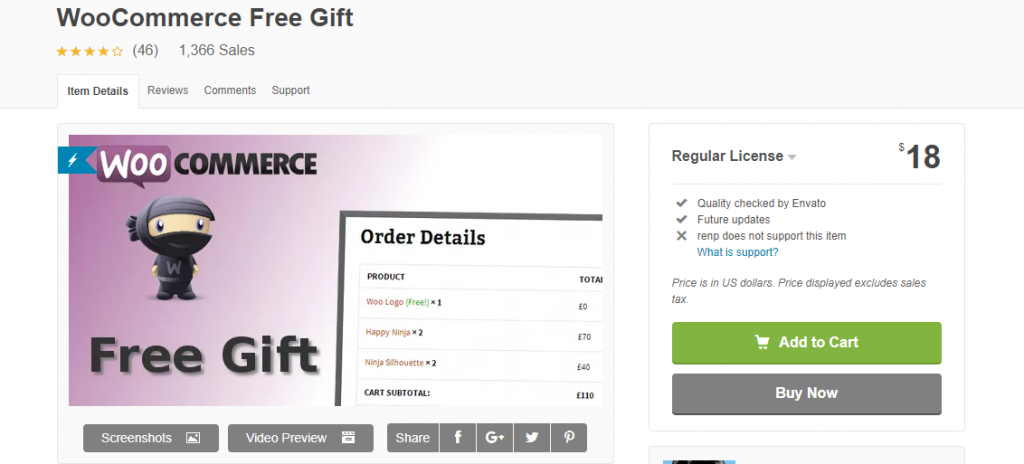 This WooCommerce extension is a great solution to encourage your customers. You can reward your customers with a free gift for spending a specified amount of money. Define yourself how you want to offer gifts to your customer. Either for all customers or for only registered customers.
Key features include:
This plugin allows you to specify a single product. Besides, customers can also select a gift from a specified category.
You can offer gifts to either for all customers or only for registered customers.
You can select how many times a person can be eligible for a gift.
Configure settings whether you want to display or hide gifts from customers in the shop.
According to the order price in the cart of customers, you can set two levels of gifts. This simply means to encourage them to spend more for better gifts.
Translation ready according to the standard WordPress localization process.
Create WordPress Multi Vendor Marketplace Website with WC Vendors
3. Pricing Deals for WooCommerce
This Pricing Deals for Woocommerce is a powerful discounting plugin that helps you create both Dynamic Cart Pricing discounts and Catalog Price (wholesale) discounts. It comes with unique and best features. It allows you to choose different discount criteria and limitations to best serve your bottom line.
Key features include
Option to disable discount if a coupon code is applied.
Offers you many options to run discount campaigns and loyalty programs.
Control how and when you would like to apply discount.
Compatible with Gutenberg and WooCommerce
Flexible Pricing Deal Rules
4. WooCommerce Dynamic Pricing & Discount Rules
Dynamic pricing and discount rules allow you to create different prices based on conditions, such as user roles, categories, specific users, and much more. Even if you want to create discounts based on quantities or want to offer BOGO deals. Furthermore, you can also create volume or tiered pricing discounts Here are a few highlights of this plugin:
Key features include 
Bulk edit your pricing rules.

Create different prices for the same product

Plan promotional offers with a start and end date

Set a minimum order amount for customers to complete checkout

With the help of tiered pricing, you can allow consumers to get larger discounts with subsequent units purchased

Discounts can be applied to a specific product when a particular amount is purchased at the full price

The import and export feature enables users to save time while managing and creating product discount rules

Create pricing discounts on a percentage, flat discount, or a fixed amount

This plugin has an easy to use user interface
5. Beeketing for WooCommerce
Backed by AI, Beeketing Plugin is all in one marketing platform for WooCommerce. Its not only WooCommerce product dynamic price plugin but a AI backed modern tool for e-commerce businesses . Beeketing is an essential marketing automation plugin for any WooCommerce websites.
Provide both percentage discounts and fixed discounts
Offer discounts when buying in product bundles
Designed to be beautiful, modern, and well-optimized for high conversion rates
Choose to show offer on exit-intent or after specific conditions qualified
Ask customers to share their cart on Facebook / Twitter to receive a discount code / free shipping / free gift
Send follow up emails.
Target recommendations
Final thoughts on WooCommerce Dynamic Pricing
These Top Free Dynamic Pricing and Discounts plugins for WooCommerce are the best one. They come with amazing features and functionalities. I hope that this article helped you a lot in order to find the perfect Dynamic Pricing and Discounts plugins for your e-commerce store. So, which one is your's favorite? For any query feel free to comment below. Thanks for reading.
Interesting Product