Social Media Marketing can be a difficult thing sometimes. There are so many factors that one should keep in mind while marketing that content that you created after so much brainstorming. As it is said, a picture is worth a thousand words. Before you hit that publish button for your post, you must make sure that the images you have used must be not only appealing but should but should maintain the goodwill of your brand.
There are many things that you should do and not do while adding images to your social media posts. In this article, we will tell the points you should keep in mind while creating Social Media Images.
Be Creative
It is very important to be creative while creating images for Social media. Your images must not only be visually appealing but should convey something that stands out. Do not just stack boring pictures of your brand on Social media. Be creative and personal as well. The pictures you use must be unique for representing your brand.
You should experiment with colours, fonts background images etc. Using the same fonts and colour schemes, again and again, makes your posts dull and boring.
Start using hashtags if you were not using them so far. Adding Hashtags to your posts not only increase your user engagement but also make your images more appealing.
Do not overwhelm with content
Do not add a lot of texts to your images. Many times we tend to overdo the amount of content used in the social media images. Also, do not over your design. There are so many designing tools such as Canva, Adobe spark, Vengage etc. that give you so many designs to add to the images and we sometimes get carried away and design it more than required. So always Stay simple and engaging.
Size matters
Yes, you read that right. Size always matters when it comes to adding images to your social media. You must make sure that the images you use are of the perfect size. Use the images that fit the aspect ratio of the social media platform. Social media platform such as Facebook and Twitter have some recommended size of pictures that you can use to upload the pictures. Your image will not look appealing if it is cropped or the letters are not completely visible. So make sure your image fits the right size.
Using Videos and GIFs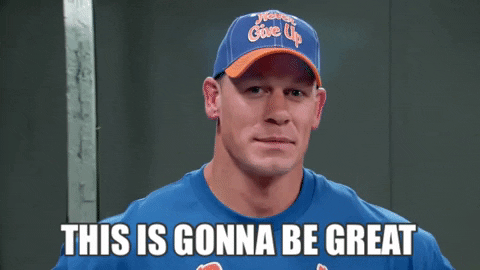 Video posts capture more engagement than pictures. Adding videos and GIF's add a fun element to your posts as well as attracting more and more audience. Also, too many videos and GIF might be a lot distracting for your viewers. So use them sparingly. There are many ways to use video in business, as well as explainer videos, promotional videos, and testimonial videos. one amongst the foremost common ways in which to use video, however, is on social media particularly Facebook.
Brands who share authentic and interesting content can maintain a detailed relationship with their audience, and also the right GIF is often the proper way to create this connection.
Add a surprising element
Your followers always search for something interesting and worth laughing. Try adding some fun images and stuff that makes them laugh and brightens their day. Add something unique, unrelated and out of the box that makes your viewers have a good laugh.
Cover Picture Design
Design a clever cover photo that matches the rest of your page. Use some great combinations of colours on your cover picture or use some unusual and funny pictures that stands out and grabs people's attention. Make sure that align the image elements correctly and by the Facebook or Twitter pages. Each image should be fitted differently for each social media platform.
Keep a note of Analytics and Engagement
It's very important that you keep a note of engagements for every post on each social media. If you are getting a lot of engagements that means that you are doing good and if your engagements are not that high then you need to be more appealing. Always nite that the first thing that attracts a user is to your post is how you showcase it with images. See the pattern of your engagements growth and when you get more views.
So these were some basic do's, and don'ts that you must be aware of while creating social media images for your brands. You can always increase impressions of your posts by adding an image that appeals to your audiences. Also do not forget to stay fresh with your content, add infographics and make your brand worth it.
---
Interesting Reads:
Wbcom Designs Updates Of June Month