Selecting the proper page builder to function with is vital to the long-term success of your portal. There are numerous page builders and Site Origin and Elementor are among the most common of all of them and they are present on WordPress.org. You must use your time to review and correctly decide which page builder you wish to use as this will impact your website through its entire existence. The details regarding Siteorigin page builder vs Elementor are going to be reviewed to aid you to make your decision based on the important information.
Site Origin page builder vs Elementor
Both Siteorigin and Elementor present free versions that you can optionally expand with some added premium functionalities.
Elementor just presents a front-end visual editor, while Site Origin possesses a back-end editor also. The widgets that Elementor includes are 28, while the Site Origin contains 26. The two of them offer responsive previews, Free Templates (38 + for Elementor, and 26 + for SiteOrigin), Custom CSS.
1. Elementor's Layout And Design Options
The two primary elements that you employ in Elementor are the segments and the columns. The segments signify the element on the lowest level, and columns go into them.
You can modify the widths of your columns by drag and drop. Above that, Elementor also offers you access to extra options that permit you to do separate things including:
Modifying paddings or margins for columns and segments.
Selecting column gaps.
Editing backgrounds.
Extend to whole-width that functions with sections.
2. Site Origin's Layout And Design Options
Similar to Elementor, Site Origin also offers you access to 2 elements that you can employ to build your pages. These elements constitute the Rows and the Columns. The rows are similar to Elementor's segments, and every one of the rows can possess one or more columns within.
Site Origin Page Builder allows you to modify the widths of your elements by drag and drop.
Templates aid you speed the process of designing your website. That allows you to import pre-composed designs that you can edit and employ for your pages.
Elementor contains a big built-in library of templates and they are of two kinds. There are Pages and Blocks. The pages carry the whole design for the pages and the blocks signify designs for separate page sections. For instance a block for your contact details or contact form.
A superb thing about that is that you can save and employ your templates later.
Site Origin Page Builder contains 26 separate pre-built templates, that you can import with some clicks. To be true, Site Origin's templates seem slightly more simple than Elementor's but this does not imply that they are bad. You can still edit them extremely easily and attain the preferred design.
Also Read: CMS vs Website Builders | Easy Way To Create A Website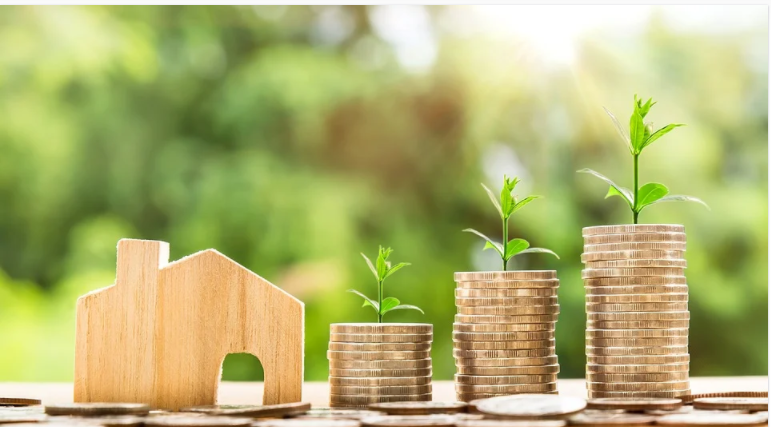 Last but not least, we should cover the costs of Elementor as well as Site Origin page builders.
Elementor's pro version costs 49$, while the Site Origin's Premium price is 29$, which is slightly less expensive.
Elementor Premium Versions
If you accept the premium versions of the builders, you will get plenty of new and professional features assigned to your website. Elementor Pro enables still further in the creation process of your website. You can employ it to develop extra custom footers, Headers, blog post templates, single post templates, and custom post type templates that you can later employ anywhere you desire.
The Pro version offers access to more than 30+ more widgets, which contain WooCommerce widgets that can aid you to show posts and custom post types, as well as more than 100 pre-built templates. The premium version of Elementor also inserts Global Widgets that are extremely useful features that you can employ to customize all elements of a specific type instantly. This is extremely useful and can save you considerable time and effort.
The Embed anywhere feature affords users the capacity to employ shortcodes and widgets to embed templates in footers, sidebars, or anywhere else.
Site Origin Premium Version
Site Origin's premium version contains modules that can be enabled or disabled as required.
Also Read: Secure Your Website With WordPress Salt Keys
3. Pricing: Elementor Pro vs SiteOrigin Premium
The Pro version of Elementor presents 3 separate plans.
Begin Your Website NOW! Get Elementor for FREE or Premium just for $49 per year.
49$ for 1 website.
199$ for unrestricted websites.
99$ for 3 websites.
30-day money return guarantee.
Elementor Pro does not present lifetime licenses, but you obtain a 50% rebate on renewal.
Site Origin's Premium Plans:
29$ for one website.
99$ for unrestricted websites.
49$ for 5 websites.
With Site Origin's premium plans you don't obtain a 50% rebate on renewal and a lifetime license is absent also.
4. Elementor Performance Test
Similar to the whole features of page builder plugins, Elementor renders it easy to build superb-looking web pages quickly without needing to understand any CSS, HTML, or Javascript.
Elementor presents a specific feature termed "Elementor Canvas" which permits you to build a web page entirely from scratch – wholly distinct from the WordPress theme. There's no footer added, no sidebars, no menus. It's the final flexibility in WordPress design and very useful for building drag and drop landing pages specifically (which frequently employ non-standard layouts and need minimal distractions from the call to action).
5. Site Origin Page Builder Performance Test
Site Origin is entirely free. While numerous page builders install their widgets, Site Origin is specific in that it performs nicely with default WordPress widgets. Site Origin Page Builder doesn't possess a counter element, so the static HTML rather was used which offers it a little advantage in the performance tests. Page Builders Are, To An Extent, A Balancing Act Between Performance And Features. Not alarmingly Site Origin Page Builder had the finest performance in almost all of the tests.
Site Origin Page Builder isn't simply lightweight in the matter of performance – it's also lightweight in the matter of features. You can obtain improved performance in comparison to other page builders by, partly, giving up functionality. For the performance-oriented, that trade-off might be well valued.
6. Elementor WordPress Page Builders
Elementor may not ve a veteran in the page builder sphere, but it certainly did witness a stellar rise from when it was released in 2016. In 2019, it was among the most extensively utilized and highly acclaimed WordPress page builders in the world, and it's difficult to think we'll view it decline from grace sometime soon.
Why? The short answer is since Elementor is splendid. The longer answer would mention that it's a user-friendly page builder with a core version existing for free. It arrives with plenty of design elements, ready-to-use templates, and widgets to aid you to kickstart your website building. Similar to WPBakery, it's also popularly included with premium WordPress themes.
The Pro version presents you access to enhanced features like additional widgets, a popup builder, and a theme builder.
Primary features of Elementor consist of:
Responsive design in free as well as pro versions.An assortment of integration options with the pro version.
Pre-built templates and the utilization of third-party widgets.
Popup Builder, Theme builder, and a form builder are present in the pro version.
Who should utilize Elementor? Perhaps all. Novices can employ the free version of their hearts' desire to easily build stunning pages. Professionals can purchase the Pro version for the core builder but also the enhanced features.
7. Site Origin Page Builder
When you require a seasoned lightweight page builder that remained on the market for a greater time than the majority of its competitors, Site Origin's Page Builder is the one to recourse to. Granted, it's not the most user-friendly item on this list, but it's still here for a cause.
This page builder is slightly quirky. It functions finest if you wish to utilize CSS as other plugins can conveniently beat it in the non-CSS styling department. It contains a moderate collection of widgets and templates, but you are free to utilize your widgets with it. Site Origin's Page Builder also features an undo/redo feature, which is something all page builders should possess.
Main features of SiteOrigin Page Builder contain:
It functions nicely with available posts and pages.
It's free.
It can employ WordPress widgets as content blocks.
It permits back-end content editing.
Who should employ SiteOrigin Page Builder? This page builder is an excellent choice if you wish to employ it with an available theme. Other popular use cases comprise when you wish to include widgets as content blocks, and also when you're searching for a pleasant page builder that also occurs to be free.

Conclusion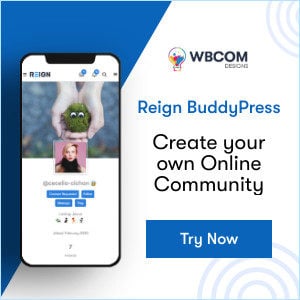 Page builder has the same utility for WordPress as WordPress offers to the world of online publishing – a simple entry point that allows regular folks to do things that would else be too technically demanding. And though you possess the technical knowledge to use them, page builders are nevertheless excellent time-savers.
You have plenty of options in the matter of selecting the correct WordPress page builder for your portal. Insufficient cash? Site Origin Page Builder is present for you. Wish a page builder all the cool kids are utilizing? Perhaps check out Elementor. Select the one that performs the things you need, and begin building those pages!
---
Interesting Read:
TOP WORDPRESS LIVE CHAT PLUGINS
BEST FASHION BLOG & MAGAZINE WORDPRESS THEMES