The marketing sector is consistently evolving. However, some marketing strategies are everlasting. This is quite relevant in the case of SMS marketing. Media companies can use SMS marketing to increase page views or paid subscriptions. It can scale up SMS Marketing Best Practices and is highly effective in communicating with customers. You can use this channel to send coupons, drive traffic, and engage people with games. It is easy to use and can make your business very profitable.
A mobile-friendly website is the best option, as it is compatible with most devices. You can integrate your SMS provider into your e-commerce platform for greater flexibility and integration. But, if you make mistakes, SMS marketing can be dangerous.
We have mentioned everything you need to know about SMS marketing. Keep on reading to gain knowledge about it.

What Is SMS Marketing?
SMS marketing is a tactic for distributing promotional offers and transaction information to users or subscribers via text messages. Such messages demand fast action and serve as reminders to clients who have opted to receive text messages from your business.
SMS marketing can be an excellent way for your company to target local businesses. After you have chosen the keywords, you can integrate SMS marketing into your website. It is a great way to build relationships with your subscribers. Can use this type of marketing in conjunction with a website to send automated text messages. To encourage your subscribers to purchase a product, you can also send them promotional offers.
A clear call to action is vital in SMS marketing. Your customers will be motivated to act by a well-written SMS message. It will enable you to establish a loyal customer base. You can also increase customer loyalty with personalized coupons via SMS advertising campaigns. You can send customized games to your market if you use the right words. This form of SMS marketing is an excellent way for consumers to connect with your brand.
Also Read: How to Boost Customer Relationships Using SMS Marketing
Directions For SMS Marketing
You must remember these basic rules to ensure your SMS marketing campaigns are successful.
You must first get permission from your subscribers. It's not enough to send them a message letting them know about a promotion. It must be relevant to customers' interests and needs. Your notes should be concise and informative. Include a clear call to action. It will encourage customers to sign up.
1. Engage Customer
A great offer is also a must. Don't make your request too complicated if you want to engage customers. With SMS marketing, Delta Sonic was able to grow its customer base from zero to thousands within months. It's possible to do the same. It is essential to communicate your message as if you were speaking to someone in person. Your notes should sound friendly and human. Your customers will respond more quickly if you do this.
2. SMS marketing strategy
Inviting your email subscribers to your SMS list is integral to your SMS marketing strategy. Your campaign will be successful if you create a triggered transactional or post-purchase flow and optimize your campaign cadence. Finally, SMS marketing can help you gain new customers and engage with them through games. Can use Social media to cross-channel acquire. Once you know the basics, you can begin your campaigns.
Before you start using SMS marketing, it is essential to have a strategy. The foundation should be strategic. Next, you will need to set up the triggered transactional messages, create an autoresponder message and launch sign-up units. Finally, integrate your email service provider. Next, you will need to implement a segmentation strategy. It is a method of segmenting your list. You can create multiple levels of an audience through different trigger campaign types such as texting, social media, and texting.
SMS marketing is an effective way to increase your email subscribers. You can send Post-purchase SMS messages to remind customers that they still have the chance to purchase a product. You can also send personalized welcome messages and reminders to your subscribers to increase conversions. After you have successfully implemented SMS marketing, you can use the data for your business to grow your list and maximize ROI. You only need to select a reliable platform and then implement a strategy.
SMS Marketing Statistics
The popularity of SMS messaging is multiplying. Around 827 U.S. consumers, 543 business owners, and 543 marketing managers claimed they are comfortable using SMS to contact brands, products, and services. Researchers have observed a continuous increase in consumer reaction to text messages.
Mobile phone users are multiplying, and SMS marketing is becoming essential for businesses. Around 40% of customers receive SMS marketing messages from brands at least twice a week. Only 18% prefer to receive them daily. It is essential to consider your customers' sales cycles and personal preferences when deciding how often you send promotional SMS. Send SMS notifications at least three times per week to increase your open rate.
The average click-through rate for SMS is 19.3%. It translates to a high open-rate. The average time it takes for a message to open is just 30 minutes! 98% of SMS text messages are read within 30 minutes compared to email. By incorporating these stats into your marketing strategy, you'll be on your way to a successful SMS campaign.
Also Read: How to Boost Customer Relationships Using SMS Marketing
What Is SMS Marketing Automation?
You can convert your email list into a mobile audience with SMS marketing automation. Send messages to your subscribers after they have finished shopping and offer them special deals in return. You can either use an email campaign or a link to sign up to start a workflow. A custom field can be created and used as a starting element. You can also trigger the process when a specific value changes. If necessary, you can disable the negative path.
SMS marketing automation can be a great way to grow your business and provide a better customer experience across all channels. Offer exclusive deals or coupons to non-subscribers to make your business stand out. You can increase your chances of people opening the message and purchasing by timing the message. With a reliable SMS marketing automation platform, you can switch between SMS campaigns and automated email programs or toggle between them.
Not only will SMS marketing automation increase your company's bottom line, but it can also save you time and effort. It is possible to automate SMS messages and reduce manual labor. You can increase your chances to attract customers' attention by allowing SMS to send you letters at the right time. It can make it easier to create an effective advertising campaign. SMS marketing automation is a powerful tool for growing your business. It can help you boost your brand image, engage customers, and increase sales.
What Are The Benefits Of SMS Marketing?
SMS marketing can be a cost-effective method to reach potential customers. Because it targets specific audiences, businesses can connect with more prospects. This marketing method is excellent for any company, regardless of size. It's also easy to implement. Here are some benefits of SMS marketing. Let's have a closer look.
1. Personalized messages:
One of the most significant benefits of SMS is sending customized notifications specific to the recipient. SMS has a
2. considerable benefit:
Personalized messages can increase customer retention.
3. Easy to implement:
SMS marketing doesn't require hours of setup time. Even if you don't have an online marketing presence, you can use SMS. This method is flexible enough to work with existing campaign formats. Can use it to target lapsed customers, as well as to re-engage with existing ones. Plus, it can get set up as automated text messages, so you won't have to spend much time sending them.
Tracking the performance of your messages: Track the results of your SMS campaign using automated text messaging. Send welcome messages to new customers if you have a loyalty program.
Also Read: Increase Student Retention For Your Online Course
SMS marketing best practices for campaigns
SMS marketing is a great way to keep in touch with your customers. It is an excellent way to stay in touch with customers and keep them interested in your business. When you send an SMS, include a disclaimer that explains the text messaging rates. You can send your messages at night or at odd hours in the morning. Instead, target your audience with time-sensitive keywords and relevant content.
Also, avoid abbreviations when sending SMS. Abbreviations are very popular, but not everyone can understand them. Customers won't understand abbreviations if they do not know what they mean. Pizza Hut is an example. To communicate with customers, they used abbreviations. It is not at all professional. It can also make your SMS marketing campaign look cheap and invalid.
Keep your message brief. Text messages can be 160 characters, which is 160 more than email. Avoid abbreviations. These might confuse your subscribers. Reduce the number of acronyms you use to increase your subscribers' opt-out rates.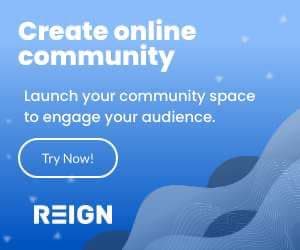 Similarly, do not use slang in your SMS messages as it may look unprofessional and lazy. Abbreviations might appear acceptable, but they will not be fair to your customers.
---
Interesting Reads:
WordPress SMS Plugins Of 2022 To Send SMS From Website
Best WordPress Email Subscribers Plugins