The education industry these days is continuously faced with newer programs and initiatives. Similarly, schools are also faced with upgrading their education process. Accessing courses with clicks, using cell phones, laptops, communicating with parents digitally, and teaching via smart classes, and the list is endless. Keeping up with the latest technology is not always easy.
What if we said there are ways to manage all of it? Yes, the answer to this is creating a Learning Management System for your school.
Need For An LMS School Website?
The advancement in technology has made people dependent on technology nowadays. With students being more digital, it becomes important for schools to adopt a modern approach to learning.
With the traditional approach to learning, it becomes difficult for teachers to help each student in the classroom.
With the help of online learning, a teacher can easily organize classes and assessments especially developed according to the level of the children.
Teachers can also collaborate on lessons, activities, and other assessments with the students. They can clear the doubts of their students with more ease. Furthermore, groups and forums can also be created for teachers and students for mutual discussion.
Ways In Which A School Website Can Inculcate LMS
1. Having Webinars:
Webinars refer to seminars conducted on the web. A web-based seminar can be a presentation, a lecture or a workshop. The best part about having webinars is you can access them from anywhere in the world. A webinar is an effective way to interact with the students, receive and discuss information in real-time.
2. Creating Courses And Lessons
Another amazing way to create a learning website is by adding lessons and courses. WordPress is one of the most popular CMS that allows you to create an LMS with the help of LMS themes and plugins. You can create your own courses, lessons, and topics as well. Students can easily catch up with the lessons at their own convenience and on their own. Moreover, the teacher can also add quizzes and assignments for students and let student track their own progress virtually.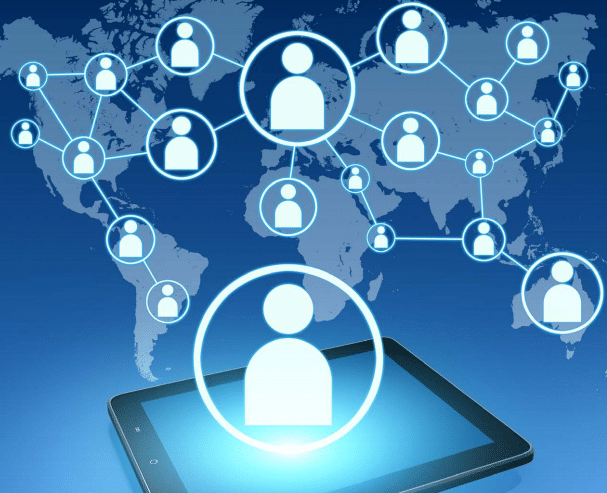 Technology has brought people from all corners of the world together. Creating a community to impart education to the students can be another effective way of creating an LMS. You can easily create a private community within your school website and allow your students and teachers to collaborate where they can learn, exchange expertise, and involve in other co-curricular activities as well.
Teachers can also create groups and forums on the community website thus allowing children to discuss certain topics and solve their problems.
4. Downloadable Material
Another highly effective and easy way to inculcate LMS in your school is by giving your students materials that they can easily download and store in their mobile phones. You can provide your students with downloadable materials such as pre-recorded lectures, slide presentations or pdf so that your students can easily download and access such info whenever they require.
5. Gamification Learning Management Systems:
Another fun and interactive way to add to your LMS is by adding a gamification program. Gamification is a great way to keep your students engaged while allowing them to learn in a fun way. You can give them points, rewards, badges and much more. Gamification fosters healthy competition, involvement, and collaboration of students as well as reduces the boredom of conventional learning.
Final Thoughts On LMS School Website
Thus, online learning can be considered as a boon to the modern education industry. Teachers can easily share a variety of information online which can be accessed by students anywhere anytime. One of the great examples of integrating LMS in your school or college website is to provide distance learning education. Having a Learning Management System will not only help students to learn outside the window of their classrooms but will also help the teachers pay attention to students individually.