Do you own a website? Any idea How to use it properly? How to make money via the website? How to know who is your regular visitors to the website? You need to answer important questions like these. For that case, Google Analytics Tricks are there you need to go with to make your website working properly. Any idea, What is Google analytics? To know this better, first go through with the complete article.
In this article, first I will tell you, what is google analytics, then after will let you know What are the tricks you can use to work with Google Analytic? Google Analytics is simply an endless source of data and insight. But to take benefit from this, you first need to install it properly. In the case, if you are new to digital marketing that the first step can seem difficult.
Why should you Install Google Analytics?
As a website owner or digital marketer managing a website, you must Know the things like where your website visitors are coming from, how they found you, what content they viewed, and how long they stayed on different pages of your website. This each and every activity of the website is saved in Google Analytics. It provides you infinite insights of your website into your buyer personas and provides countless data-backed optimization opportunities. You just need to aware that only the website regular visitors are not good enough. You must monitor the activities done by them with your every single page of the website.
Check Out the Beneficial Tricks
Here, you can find great and effective tricks for Google Analytics. After through with the below-listed tricks, definitely, you will get an advanced idea to use Google Analytics. Let's check it out.
1. Set And Finalize Goals
Once, you have set up the Google Analytic account, after installing the tracking code, you need to set and finalize your website goals. These goals are the foundation of your website analysis because everything moves towards around your goals and conversion rates. Your goals are ultimately described your business vision and mission. Any confusion while setting up the website goals? What is your website all about? What is the purpose of your website? Just consider these points to easily set up your goals.
2. Connect with Google Webmaster Tools account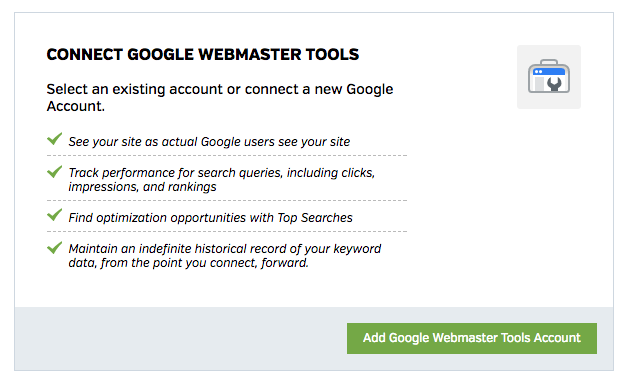 Google Webmaster Tools is a free product from Google which helps you to see data about your website such as the number of impressions for your search on the website and its ranking in Google. Moreover, you can connect your Google Webmaster Tools account with your Google Analytics account to get access to the new Search Engine Optimization reports. To connect your site from Google Webmaster Tools in Google Analytics, go to the traffic sources section, select search engine optimization and then one of the reports.
3. Enable Website Speed
Google Analytics helps you to find out the load time of your pages. This will help you check what pages need your attention and determine you to look for ways of speeding up the load time of your pages. Page load is one of the most important factors for increasing website visitors rate and website ranking on Google. So let it be checked, must be a mandatory task you should do. Additionally, if you click on the performance tab, you can check different patterns of your page load time to find what is the average page load speed of your website.
4. Enable Website Search
A website should have search bar enabled to make your visitors feel easy to search for the products and what keyword exactly they are looking on your website. The reason why this happens is that they are more engaged with your website, with your content or your products and services. Through automize the search list, you can discover the wonderful result about what is the most demanding product or keyword customers are looking into your website. So you can follow this step for further use to start a search engine optimization campaigns.
5. Events Tracking
Google Analytic has also a wonderful feature to track events. It is useful and very powerful feature track activities like Which signup form converts better? What errors does visitor encounter during the checkout? How many people download your product? You have many elements to find various activities like downloads, the value of an event and many more.
6. Real-Time Reporting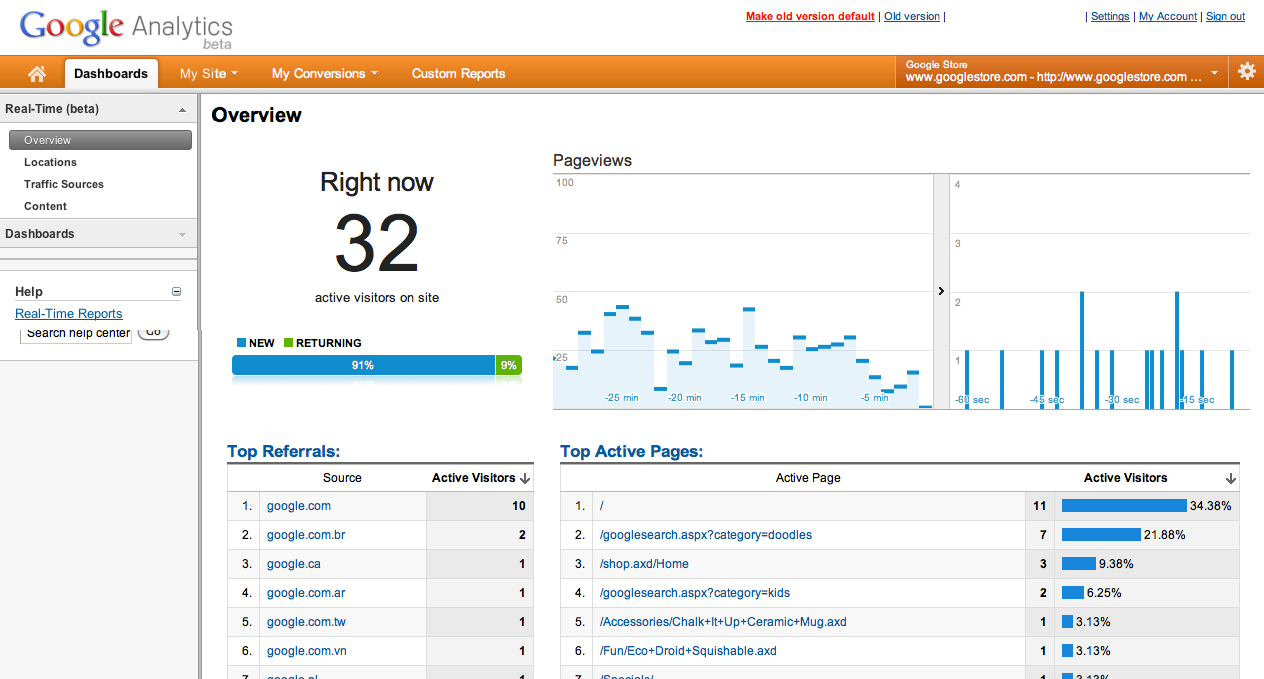 Google has also this awesome feature introduced Real-Time Reporting, this displays information about the visitor's activity on your website at a specific moment. You can check how many visitors are there on your website. Additionally, you have access to another 3 reports with more insights about their location, the source that may arrive them on your website and what are the pages they visit and stay for how much?
7. Multi-Channel Funnels
Google Analytics has this feature of multi-channel funnels that provide even more value for users who are passionate about conversion rates. As before you were able to track the last source that the visitor used to convert, With this Google Analytic feature, you can track other sources like ads, referrals, social media that the visitor used to reach your website.
8. Track Campaign
Through tracking campaigns, you can get a past report about the number of direct visits that come from URL shorteners. Moreover, it will help you track more accurately links from other websites and links that you use to promote your content or campaigns. Any idea, How to use Tracking Campaign? Simple, you need to tag your URLs with special parameters and these parameters added to your links using the URL Builder tool from Google. Once adding URL, then use these parameters to URL shortener when sharing them.
[divider height="30″ style="default" line="default" themecolor="1″]
Wrapping Words!
It's now time to wrap my words for this article. I have suggested above you the most effective tricks of Google Analytics you can opt to make your website fully automated and optimized for the visitors and ranking prospects. Hope you like this article, and if you have any suggestion for it, you can just leave a comment below.
[divider height="30″ style="default" line="default" themecolor="1″]
Related Articles:
7 simple Google Analytics tips & tricks you can use today
6 Advanced Google Analytics Tricks That All Site Owners Should Know
How to Get the Most from Google Analytics – Tips, Tricks & Best Practices