With the rise and expansion of various technologies, especially mobile technology came the ability for companies to gather a plethora of information about their client base. Geolocation is one of these technologies. Having been around for more than 13 years, it is not a new addition to the marketing landscape, but its capabilities have evolved significantly.
Geolocation is essentially technology that allows businesses to "see" where their clients are located based on their IP addresses. It doesn't infringe on customer privacy by knowing names and physical addresses but rather can pinpoint country, state, and city to better understand the demographics.
They can then communicate with the customer based on their location, and map out relevant strategies based on where they are located. Companies can then target the customer with SMS, MMS, and QR Codes, for example, to push them to make a purchase. So, with this in mind, we thought we would unpack how you can make use of geolocation to increase conversions and promote sales. 
Geolocation Marketing For eCommerce Sales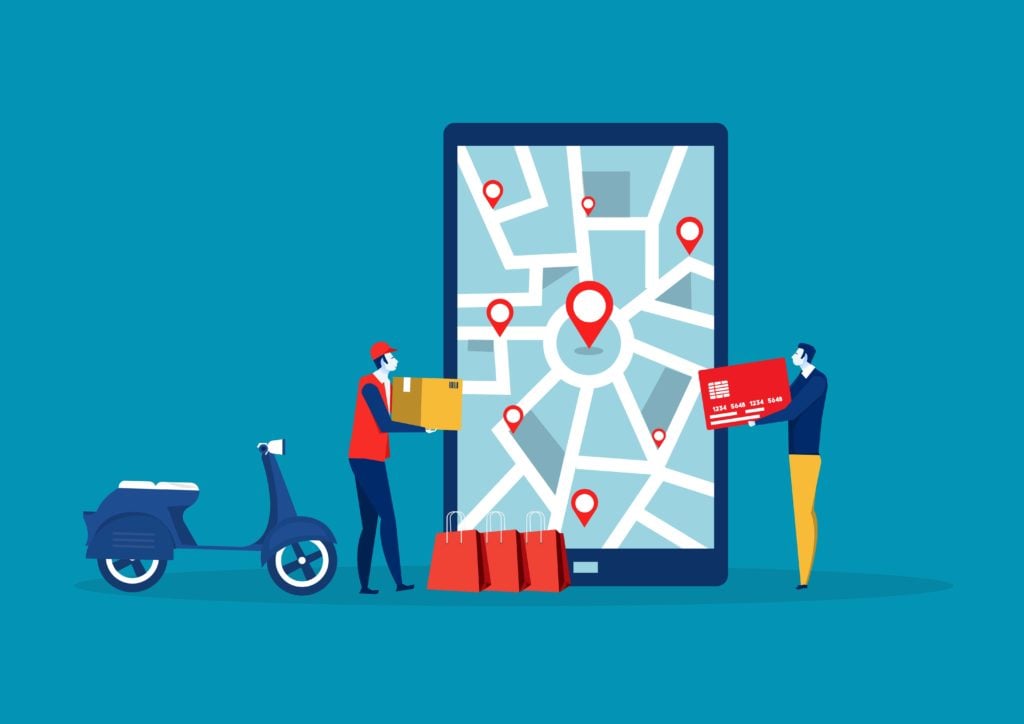 You Can Reach a Highly Targeted Audience
By using IP geolocation lookup technology, you can essentially do just that; look up where your customers' IP addresses are based. This technology can provide you with vital information like; country, city, state, province, local currency, latitude and longitude, company detail, ISP lookup, language, zip code, country calling code, time zone, current time among others.
You are then able to segment your audience and customers into demographic areas and connect with them based on their locations. So, if you have specials running in a specific location, or can offer free delivery to a particular area, you can target this audience with these campaigns. These highly targeted campaigns are highly effective as customers respond more positively to personalized messages.
You Can Provide Customers With Vital Information
By knowing where your customer is located, you can provide them with direct feedback about their purchases. If they are in the sales funnel, for example, you can indicate to them how long the shipment will take, and what the shipping costs will be to their location.
This is vital information that can increase your conversion rates. The majority of cart abandonment comes from customers being surprised with additional costs like shipping, as well as the delivery time.
If, for example, you can do same-day delivery to a particular audience, let them know that. If you can provide them with information before or during the purchase, you can almost guarantee an increase in conversions. A push telling them that their preferred product can be delivered that day will do wonders for your sales.
You Can Target Content Directly At Them
We touched on this earlier, but let's go into this a bit more. Say you are a global or even cross-country e-tailer, you want your marketing to talk directly to your customers. Promoting winter coats to customers who are enjoying summer, for example, is not only a waste of resources but will do nothing for conversions.
Using Geolocation services, you can map out your customer base and create content strategies for them. Content can be carefully curated according to various areas. Local personalities, regional holidays, and local slang and language can be included to create a sense of familiarity.
Customers Can Be Pointed to the Nearest Brick-and-Mortar Store
Many eCommerce stores have been born from, or have given birth to brick-and-mortar stores. By knowing where your customers are located, you can target specific campaigns at them. You can include a free item with their purchase, or even offer for them to collect the products from a store rather than paying shipping fees.
Keep in mind that customers are always looking for a bargain, yet, each has its own preferences and requirements. Some will opt for paying a delivery fee if it is delivered straight to their door, while others will happily go out of their way to save some cash. So, give them the option.
It Provides You With Measured Results
eCommerce marketing runs almost solely on the information and data that you are gaining from your customers. Geolocation marketing provides you with that vital data to continue mapping out your marketing strategies.
You can track check-ins, reviews, and sales to ascertain whether your strategy is working or not, and adapt accordingly. You can also use this to improve your rankings on their search results, putting you directly in front of the customer.
Last Thoughts on Geolocation Marketing
Geolocation is a form of personalized marketing that can allow you to gain and make use of even more information about your customer. By using this data, you can create a customer journey that will increase conversions and ensure sales across your brand.
Interesting Read
5 Creative Ways to Repurpose Webinar Content
Click Through Rate: Meaning, Importance, Factors and How To Improve It