Conversions start with a definite marketing goal and are based on what you are attempting to achieve. Here are a few Conversion Marketing Tips for you.
A sale is a kind of conversion, but so is the quantity of traffic that you create in a month. Creating leads, developing an email list or lessening your bounce rate all constitute conversion goals. Setting these limits to assist you to develop a trajectory in your marketing campaigns. For instance, earning money, after you factor in the market conditions, isn't as easy as setting it as an aim. You still require conversions. Your primary goal, with a sharp eye for your consumer's desires, should be to enhance conversions. Conversions lay the stage for online marketing, and are needed to create revenue.
Let's dive into these primary conversion marketing tips which help to position your organization and business on a high pedestal.
Boost Lead Generation
Our initial conversion marketing tips concern your lead generation attempts. Certainly, in the absence of more people, you won't get to boost your site's performance. Estimating your conversions needs the involvement of people. Lead generation draws a greater number of people within your online brand. Leads are created with guest posting, ads, social media accounts or by bettering your SEO. Initially, attempt to raise your traffic flow as you act to polish your site.
Pointers to Boost the Conversion Rate of your WordPress Site
Pro marketers know this main ingredient when they're creating leads. Their secret lies in understanding that people just won't come to a website. Outreach and promotion have to be performed initially. You don't need to be a genius to succeed in lead generation; you only have to understand that obtaining more views is the outcome of strategically tasking on that objective.
Build Your USP
A USP constitutes the "unique selling proposition of your company. Each brand must be labeled as unique. Uniqueness emanates from the additions offered by you, the slogans used by you or the bonus materials given by you, which can project you prominently. Each business has a category of businesses to rival with – their individual industries. A carwash has to match up with different carwashes that are working for a similar group of local clients. Your website, similarly, has its individual competition.
A USP directs people into remaining with your website over your rivals. This occurs when your website displays uniqueness that consumers won't get elsewhere. Excellent examples of successful USPs are life-transforming webinars, giveaways or visitor rebates. Anything that distinguishes you from your rivals can hike your conversions.
Concentrate On Forming Your Email List
Email list-building forms the next feature of your conversion marketing strategy. Your website shouldn't be a place visited for a single time. I hope that your readers visit frequently and get engaged with your content. The more their engagement, the higher your SEO ranking stands within the search engines. Possessing an email list offers you this benefit. Inputting the email boxes of your leads constitutes a means to retarget them again to your website. You can join them to your video, a blog or your most converting sales page.
An easy WordPress plugin can perform the trick. Email marketing is merely effective after you possess an opt-in form to make people sign up with. A content update works with any active blog possessed by you and directs your readers towards your email list. You can next access those leads at a later date by their inboxes. Ensure to direct your readers back to your website with a priority on boosting the conversions of your site.
Check out the WordPress plugin for Content Upgrades for a simple way to carry out content upgrades on your site.
Use Landing Pages
A hidden weapon of online marketers is landing pages. Such pages, with a specific aim to convert leads or sales, spruce up conversions. They function for the sole reason: they're designed with simply one motive in mind. You determine what that goal is, but the reader must be directed to this page only when they're prepared to take action. You assure the reader's preoccupation of mind since, with this page, they won't be distracted by anything.
In contrast to a homepage with loads of data, a landing page drives the reader to do something that's linked to your conversion goals. The most affordable way to build landing pages is through a landing page plugin of WordPress. Conversion marketing is most successful when focused on a sole theme. Landing pages make a message perfect in this way. The more time you spend on one, the more concise, strategic and direct will it be.
Also Read:
Step by step instructions to improve your eCommerce landing pages
Use Simple CTA Buttons
The CTA indicates the "call to action" of your pages. It indicates that there is a specific "thing" or action that you wish your readers to adopt. Better your chances by inquiring yourself regarding what you wish your visitors to do. Consider the purpose of your whole site and every individual page. Outline this objective prior to writing a page, and offer yourself the best strategic setting to act in.
You can next build your content with the hidden intent of letting people attain your CTA. This guides us to the buttons used by you. Your readers are seeking solutions. A website carries an implication that you can present solutions to your readers. A button means that the readers' easiest way to their solution is just a click away. Ensuring that your buttons line up with the strategy of your CTA can hike your conversions.
CTA Hacks and Tips for Facebook for Driving E-Commerce Conversions
Monitor And Assess Your Analytics
Websites perform like active assets as they react to both customers as well as the owner of the site. This is known through analytics. Your website is displayed to anyone who wants to view it or locates it through a search engine. As an individual clicks on each link, the website directs them towards a listed page. When you observe intelligently you can monitor these actions and employ them for your benefit. It's all about psychology which you have to bear in mind if you desire to remain ahead of your generated leads.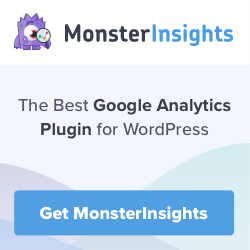 What you require is data that mentions the behavior pattern of your consumer, their values and where they can be found. Analytics offers you a psychological upper hand over the industry and market. WordPress plugins assist you to delve deeper into the thinking process of your probable leads.
Also, Know The Ways To Improve Conversion Rates
Final Thoughts
Conversions hike up your sales by catapulting your organization and business on a decisive plane. Every information processed by you can be transformed into conversion objectives and supplements the general picture. Your conversion strategies can be limitless, but what you need to do is to redefine the performance of your website, incorporate some of the conversion marketing tips and build a real link with the available leads.
---
Interesting Reads:
Marketing Small Business: All You Need To Know
Ways To Get More Clients For Your Business