SEO stands for "search engine optimization." It is the most influential marketing method online of getting traffic from free, organic, and natural search results on search engines. It increases the quality and quantity of traffic to your website. Confused? Very simple! It has the aim to enhance a website's ranking in various search engines, bring out genuine and authentic traffic to your website.
How SEO works?
Do you ever think whatever you have a type or speak into any search engine like Google, Bing & Yahoo, how will you get the number of results related to your keyword? Is that a magic that the search engine did? Exactly seems like magic but you must know the truth behind this. Search engines have a crawler that goes out and collects information related to your phrase or keyword. Some information in the form of content, articles, videos, news, etc. you will get, but trust me they all related to your keyword search. It may happen you will find many irrelevant data that match with your keyword but you can filter out your potential search from the list. Now the question is, How the Domain Name and Web Hosting improves the SEO performance?
Domain Name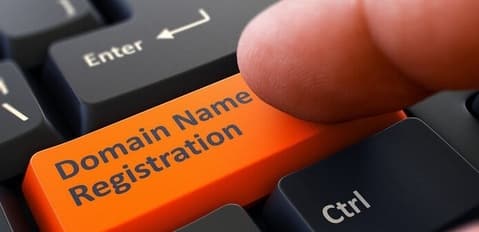 While planning to start a website, the first and most important decisions you have to make is choosing a domain name. It must be unique, potential, attractive and easy to remember. That choice will impact your website's success in every aspect whether it will be for SEO or SEM. So, let me tell you some suggestions while you will choose a domain name for your website.
Your domain name includes your business keyword will really help you a lot to get higher search and reach.
Example: If you are owing a business of Car training. And your business name is Maria Vehicle Centre. While choosing your website name, if you are going with the only name like Maria's vehicle center. It will not good enough to catch the target customers. You need to be smart and add your business purpose and keyword with the name. Choose your name as Maria Vehicle Learning Centre. It seems long but very clear and reachable in customer sense. www.mariavehiclecentre.com www.mariavehiclelearningcentre.com As a customer point, which one is your choice? Second one Right? Exactly what my purpose is to tell this example. Reach of the keyword-based domain name is always higher as compared to the simple domain with name only.
Register domain at least for 2 years, if you have the budget for 5 or 10 years do it for that much longer time.
Example: If you will register your domain name only for 1 year, most of the people think about the spam. Most of the people are registered for 1 year just to build a quick website and try to make money online. And if the website does not make money within a couple of months they do their website wrapped. A lot of spammers are registering only for 1 year only for a spamming purpose. I want to suggest you register your domain at least for 2 years, it shows your authenticity and if you go for 5-10 years that will give you the big audience trust.
Web Hosting
Undoubtedly, Web Hosting is the most effective for improving SEO performance. But it is damn true that "Managed WordPress Web Hosting" is faster and effective than the normal web hosting. Some web hosting agencies have special hosting designed specifications like WordPress. They have set they're hosting designed as "Managed WordPress Hosting". Why Managed WordPress Hosting is more effective?
It has some limitations and restrictions for certain WordPress plugins that cause problems with WordPress websites.
All files are automatically cached with Managed hosting, it results in the fast website load.
It fixes 90% of the speed issues of the website.
Your SEO is good enough to find your website on search engines but it doesn't matter if the speed is poor no one will stay on your website and leave without being introduced with the products. At last, I want to suggest you some web hosting agencies you can go with: GoDaddy, HostGator, Bluehost, and BigRock.
Wrapping Words!
Here I have tried to cover all the possible aspects of your better understanding and knowledge. As a summary, you can remember two things: First, to choose a domain name that includes your keyword or phrase. And second, choose a web hosting optimized for WordPress. These two points will surely improve your website SEO performance.
Interesting Reads: